If you are looking for a brand new Internet browser because you are sick and tired of your current one. There are plenty of great options currently available, the days of being locked into Google Chrome are well and truly gone, and a lot of other browsers now have awesome features such as Opera which has incorporated Messenger WhatsApp and TikTok into the sidebar so you can get quick easy access.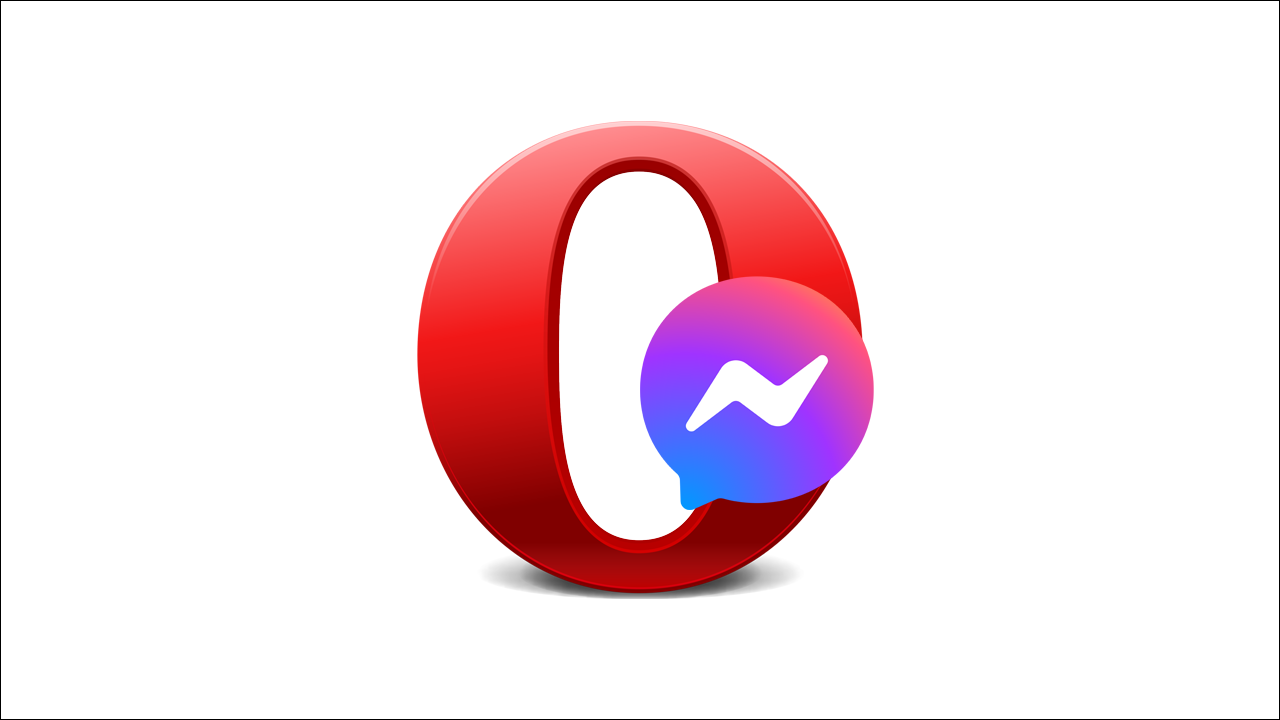 Related: How to use TikTok straight from the Opera sidebar.
Not all that long ago Google Chrome was the only Internet browser anyone seemed to be using or want to use. While it is decent enough and does everything most people will ever need, there are now far more browsers on the market with a variety of different and unique features. Opera is a Chrome clone with a ton of features of its own, primarily the sidebar with a ton of social media features.
Previously we covered Opera browser's TikTok feature which is also super handy for anyone who's an avid TikTok user. However, for this guide, we'll be focusing on WhatsApp and Messenger which are two of the more practical options featured. As well as having access to both apps at the same time you will also get instant notifications and remain signed in at all times so you don't have to worry about signing in and out each and every time you open the browser.
While some of you may think it's just as easy to open a new tab and use WhatsApp or Messenger the sidebar is far more convenient and nicely placed. It's something you won't really appreciate until you've tried it, so I strongly suggest you give it a whirl. So how exactly do you find it and use it?
How do you use Facebook Messenger from the Opera browser sidebar?
To begin, the first thing you'll need to do is make sure that you are using the latest version of Opera, once you have downloaded and installed the latest version the rest of the process is pretty straightforward and really easy to use.
Open Opera browser on your computer, then jump through the first time use intro.
Once you have finished that or skipped it, click the Facebook Messenger icon in the sidebar on the left of the screen.
This will open the Facebook Messenger web app so select your sign-in option from the list and sign in to your Facebook Messenger account.
Once you have signed into your Facebook Messenger account you can start using Facebook Messenger as you normally would.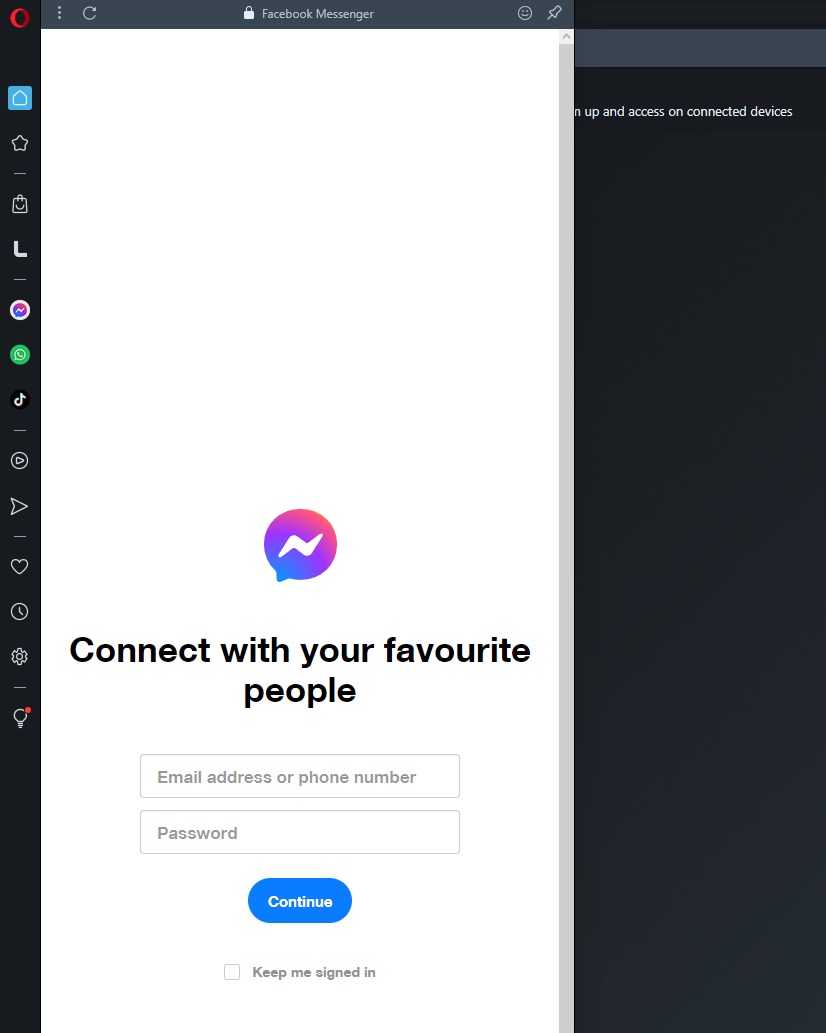 Using the Opera side menu you can quickly and easily find and view content as you would from the traditional website or from the mobile app.
Setting up and using the other apps Sidebar apps in Opera browser?
Just like the Facebook app, all the other Sidebar apps in Opera can quickly and easily be set up in the same manner. So there's nothing really exciting or different to explain. All of the apps get instant notifications so you won't miss a thing. On top of that, you'll remain signed into all of the apps as well so each and every time you open Opera you'll have instant access to everything without having to sign back in again. However, if you clean your browser cache you'll have to sign back in again.
Anyway, that wraps up this guide, if you haven't tried Opera browser yet, it's certainly worth doing, it's a lot better than Google Chrome in a lot of ways and you aren't really losing anything major that Chrome already had.