If you have switched to Firefox Quantum from another browser and are looking for ways to optimize your experience, this guide will show you how to use Firefox Quantums Multi-Account Containers to sign into multiple accounts from the Same service. Places like Facebook, Instagram, email etc.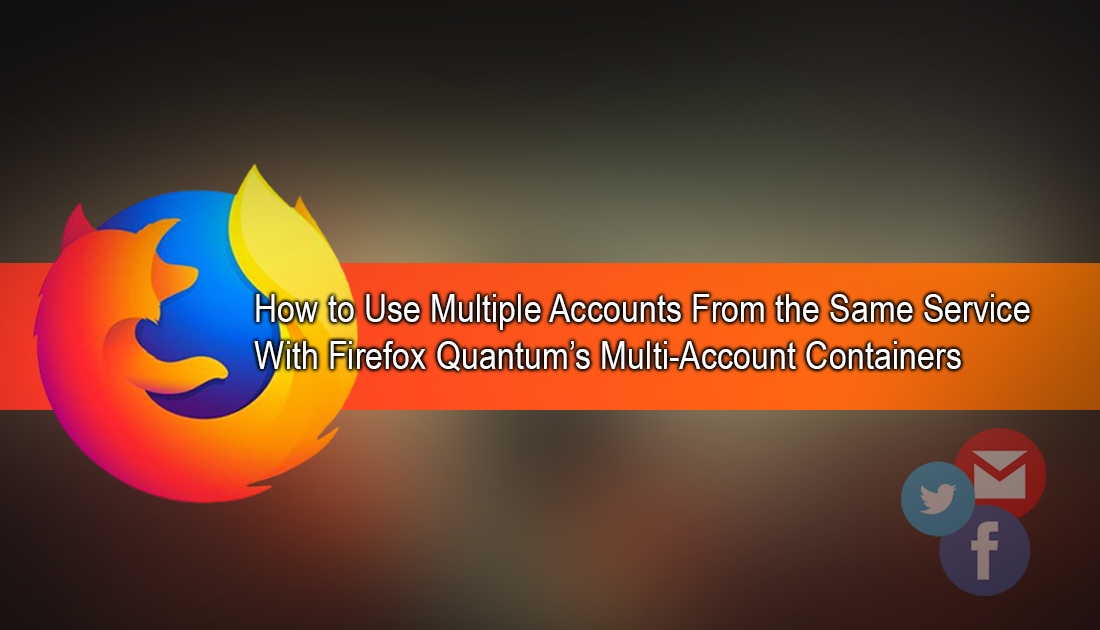 How to Customize the Firefox Quantum Highlights Page.
For some strange reason, Mozilla has decided not to add Multi-Account Containers to Firefox 57 by default. Instead, to use Containers, you will need to download the extension separately, which is easy enough to do. The beauty of Multi-Account Containers is that you can keep all your profiles and services separated yet still logged in. For example, you can remain logged in with all your personal accounts, Facebook, Twitter, Instagram etc and have all your work accounts open on the same services. It's a super easy way to keep everything separated into different tabs, rather than different browsers or private browsing windows.
How to Use Different Accounts From the Same Service at the Same Time in Firefox.
As we mentioned earlier, downloading the Multi-Account Containers extension is relatively easy, simply press Alt on your keyboard, go to Tools >Add-ons, then scroll to the very bottom of the main window and click See More Add-ons. Now all you have to do is search for Multi-Account Containers and add the extension to your browser. Alternatively, you can use the link below for a quick download.
Firefox Multi-Account Containers Extension.
Note: There is another extension called Temporary Containers which is also worth using and works in a very similar way. The developer is also very quick to reply to feedback, should you like anything added, changed or fixed.
Once you have installed either of the two extensions, using them is very, very simple. For Firefox Multi-Account Containers, you will see a new extension icon in the extension area, which you can click and select a tab style you would like to use. By default, there are four to choose from, Personal, Work, Banking and Shopping.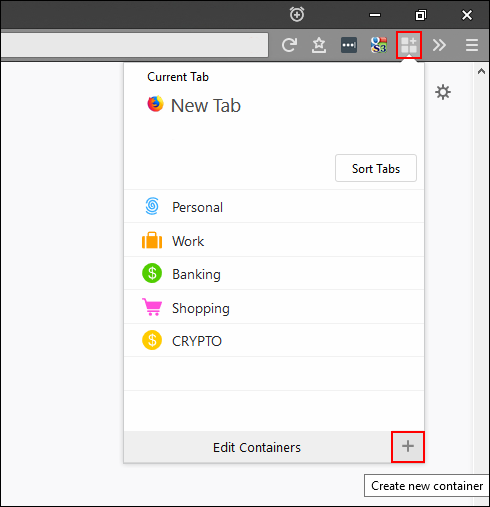 The only real difference between the tabs is the colour and the icon, which makes identifying tabs far easier. If four tabs aren't enough or if you don't like the colours you can click the + (Edit) at the bottom of the window and create your own. Within each of these new tabs, you will be able to sign into all your services, you could have 5 different Facebook accounts open if you really wanted too.  

If you decided to go with the other extension, Temporary Containers it basically works in the exact same way, however, you don't get any customization options (for now). So all new containers will open in default orange, with a number in the far right-corner allowing you to distinguish which tab you are on. Other than that, you can sign into as many accounts as you like using the same process.