Automatic updates and Safe Browsing function make Google Chrome a strong leader in browser security market. However, that doesn't mean that Chrome is providing a perfect protection from hackers and malware. What can we do to better protect our computer from attacks?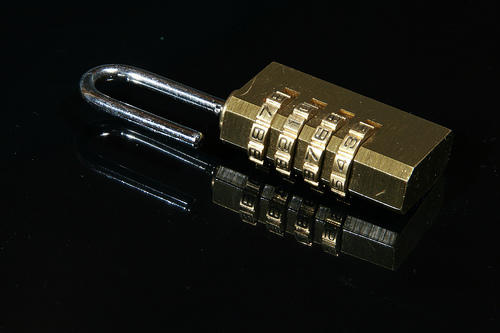 The first thing that we should consider are privacy settings. They are available under Show advanced settings option, and then we need to find Privacy section. Most of the options are enabled by default but others are worth considering too.
The most notable feature is Use a web service to help resolve navigation errors. This tool can auto-correct misspelled Web addresses, thanks to which we are protected from "typosquatting".
It is a kind of Web-based attack, in which cyber criminal registers a domain similar to another well-known web address. By accident, user makes a mistake while entering a URL and visits a wrong site that contains malicious code.
In Privacy section, all options should be enabled. The only exception is Automatically send usage statistics and crash reports to Google. Excluding this, may increase your anonymity on the web.
Another thing worth regarding is the Content settings tab. We can disable here cookies, images, JavaScript, control modules, plug-ins, pop-ups and a few other things. In fact, most of them must be enabled if you want to view websites.
We can, for example, disable JavaScript. It is responsible for most of the attacks on the network. Doing this, Chrome will ask you for a permission to run JavaScript on every visited page. If the service is trusted, we can add an exception.
When it comes to Location, Notifications and Multimedia, the best option is Ask me ... This will let you avoid a situation where a suspicious site will track the place of your location or display unwanted messages on the Windows desktop.
Luckily, there are a few things you can do to help protect your privacy. First, don't allow people you don't trust to use your Windows user account. Instead, either create a new Standard (non-administrative) account for others to use or turn on the Guest account.
The third issue concerns password and credit card protection. Google Chrome remembers and stores such data. When using the network they are protected. The problem appears when an unauthorized person has access to your PC.
If you let other people use your PC, protect your account with a password. Whenever you leave your computer, use the Lock command in the Start Menu. Instead, we can create a special account for others to use or turn on the Guest account.
If creating a new Windows account is a problem for you, consider installing a Chrome extension like ChromePW, in order to password-protect Chrome. Another option is to install a third-party password manager, such as LastPass that will sync your passwords across other browsers.
To access your browsing data, Chrome requires only inserting your Google Account. So if your Google account password has fallen into the wrong hands, an intruder could potentially access all the information stored in your browser.
To protect from losing online passwords, we can adjust our sync settings. To do so, click Advanced sync settings. We can either set a custom encryption using Google password or select Choose my own passphrase.
Keep in mind that the first option only protects passwords, while the second adds an important extra layer of security and protects all you data including those auto-completed, extensions, themes or open tabs.
The last one is all about protecting entire Google Account. The integration between Google Account and Chrome is very strong. The easiest way is to go to Google Account Security page and enable Google's 2-step Verification. When you are done, you have to enter a special SMS code to access your Google data.
While being there, you might also want to enable other protective mechanisms such as email and/or phone notifications for password changes and suspicious log-in attempts.