TOR browser is one of the best ways to browse the Internet and send files anonymously, it's free easy to use and doesn't hoard user usage data. Although TOR is predominantly an Internet browser, there are plenty of features, add-ons, and programs that use TOR's anonymous traits, private, encrypted messaging for example. If you haven't heard of or used messaging over the TOR network, this guide will show you how.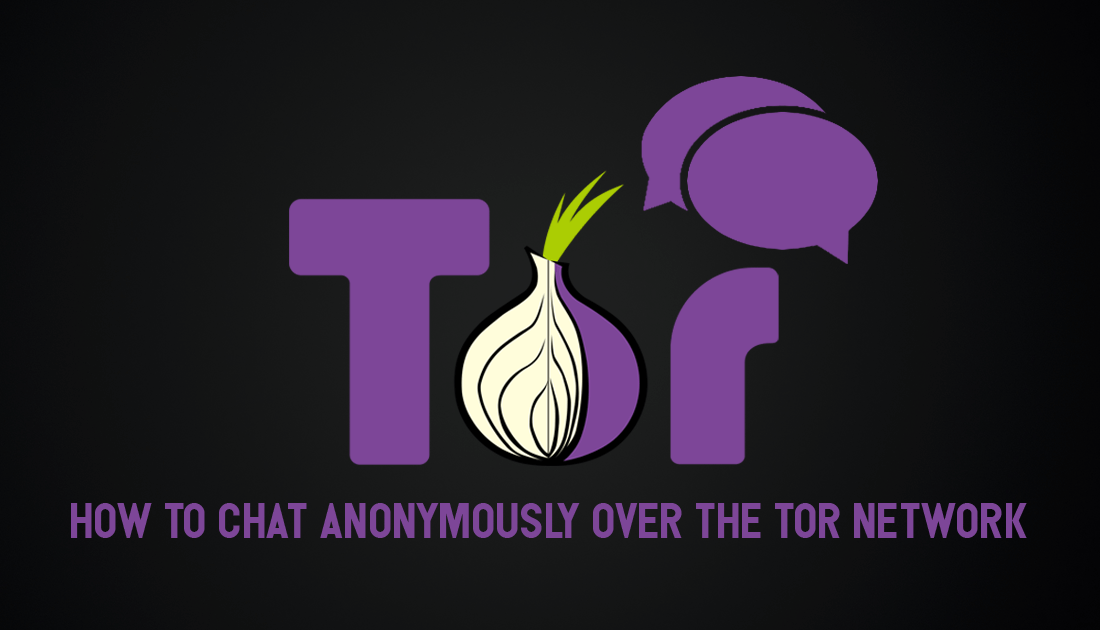 How to Securely and Anonymously Share Files of Any Size Using the Tor Network.
With the Facebook, Cambridge Analytica scandal recently peaking, again drawing the worlds focus to Internet privacy and data collection, now's the perfect time to start migrating your online activities to more secure private services. Although nothing can be considered 100% safe online, there are dozens of things you can do to reduce your online footprint.
One of the best ways to do this is to start using TOR, a privacy-focused browser that uses a special network to scramble and encrypt data so it can't be easily tracked, recorded or traced. In combination with any TOR service, you should also start regularly using a VPN service or proxy, every extra bit of protection helps.
How to Send Encrypted Messages Anonymously Over the TOR Network.
Although a lot of Messaging services are now offering end to end encryption and private messaging options within their apps, Facebook Messenger and WhatsApp for example. You can't truly trust their statements as the data is still linked to your personal account. This is where an Instant messaging service called Ricochet steps in. Ricochet gives you completely anonymous freedom to send messages to anyone, anywhere, without an account or log in.
The only downside of Ricochet, for the time being, is that it is completely text-based, so you won't be able to send images and files. Though this isn't much of an issue as there are other TOR based tools that allow you to share files and multimedia. To start using Ricochet, you'll need to download the installation files for your specific system, which you can find below.
Download Ricochet, Windows, Mac, Linux.
Once you have the Ricochet file on your system, you can install it or simply run the program as a portable file, which in most cases is the easiest option (unless you plan on chatting a lot) When you first open Ricochet, you will have two options: This computer's Internet connection is free of obstacles and This computer's Internet connection is censored (filtered or proxied) choose the option that best fits your setup then continue. If you choose the second option you will need to manually adjust some settings.
As soon as the setup process is complete, you will be taken to the main interface which is super basic. To connect with other users, you will need to share your Ricochet ID, which you can find by clicking the +  in the main window. Once you have another user's ID, simply enter it into the ID box, add a name and start messaging.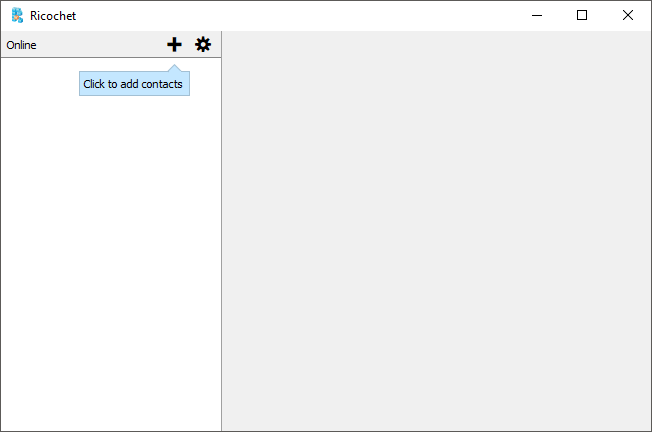 The only thing you need to consider within the settings menu is the option about opening links using your default browser. If you are chatting with Ricochet your messaging is safe, however, if you open a link from Ricochet using Chrome or Firefox, you'll be back on the grid. So make sure your links are opening with TOR browser to keep yourself in the safe zone.