In the coming months Twitter is said to be discontinuing its Vine mobile app across all platforms. However, the Vine website will stay up and running for the near future, the company has announced. The overall wind down will be very slow according to all sources, officially, the quote for closing down Vine reads: "We value you, your Vines, and are going to do this the right way. You'll be able to access and download your Vines. We'll be keeping the website online because we think it's important to still be able to watch all the incredible Vines that have been made. You will be notified before we make any changes to the app or website."
Backing Up Your Vine Videos Using Your Computer or Laptop. (Vine Backup)
Saving your videos from Vine to your computer used to be easy, all you needed was a web browser, Google Chrome, Microsoft Edge or Firefox, it didn't matter which one you used. The best part was it worked on both Windows and Mac. With this, all you had to do was open your browser, go to the Vine website, find the Vine you wished to save, right click Save Video as and you were done... Unfortunately, this method no longer works.
Now to download a Vine, using your browser you need to go to http://ripvine.co/, once you have arrived at RIPVINE, enter your username into the box and click the big purple button to back up. The page will load every video listed under that username, just click Download on the video you want and the files will save to your desired destination. (As .Mp4's)

Note: You can enter any username into the box on RIPVINE and download as many videos as you wish from any user.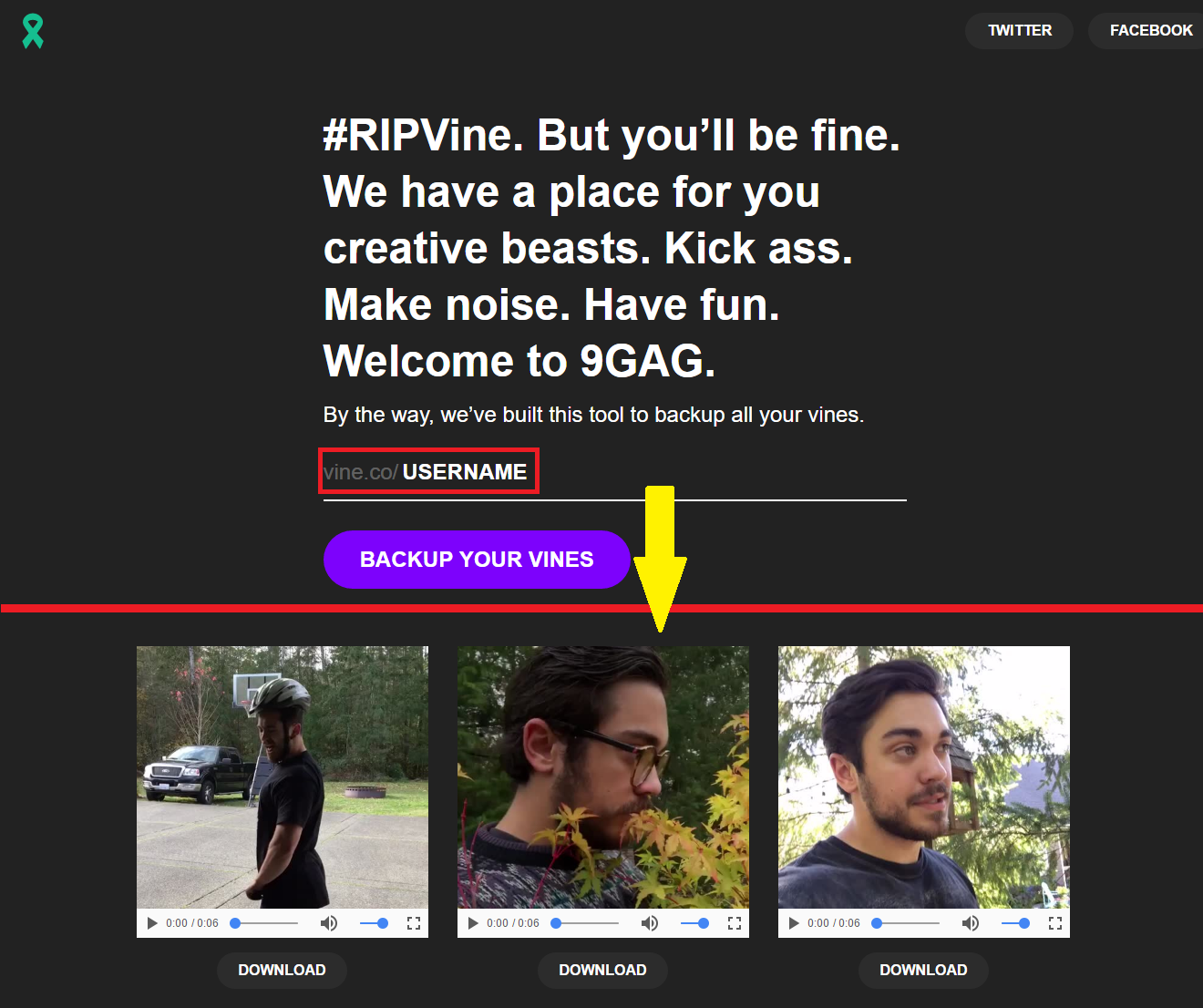 Download Vine Videos Directly to Your Android, iOS Tablet or Phone. (Backup Vine)
To save the videos from your profile on your iOS or Android, you will need to download a third-party app, this will allow you to download and save videos locally, as the official Vine app does not include an option. There are endless video downloading apps online, some paid, and some free. You can choose whichever one you prefer, however, for this tutorial we are using vDownloadr. (Free on both Android and iOS)
Once downloaded and installed, you won't actually use the vDownloadr app on your device, instead, you must go to the official Vine app. Once inside the official app, go to the Vine you want to save permanently on your device and click the option to Share. This will display a number of options, you will need to select More Options. (Diagonal arrow in a circle)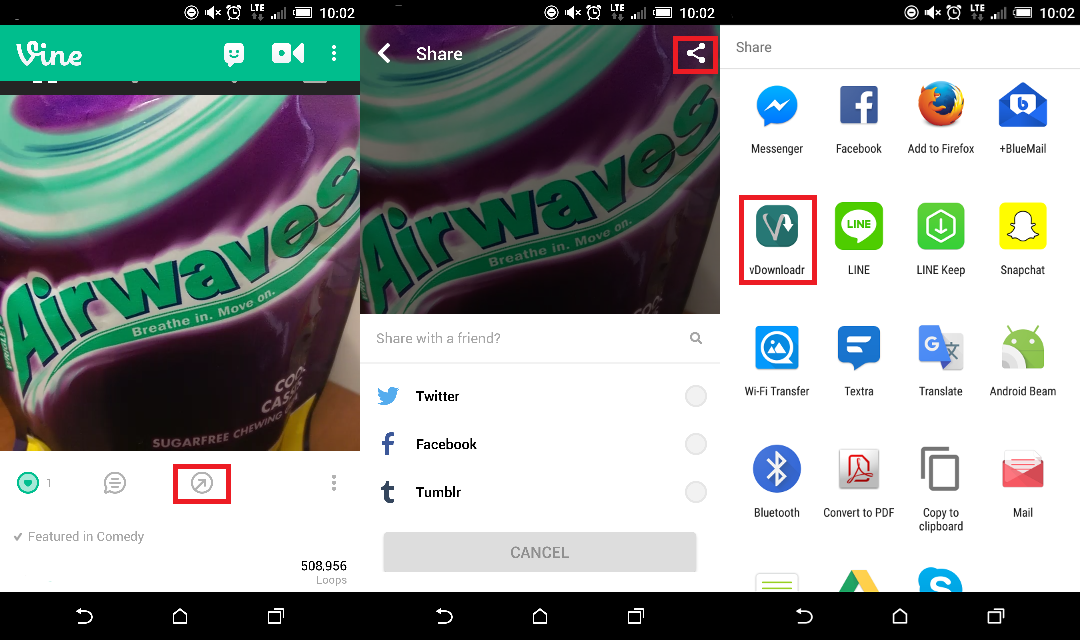 This will give you access to a number of applications in which you can share the Vine with. Search for the app VDownloadr, select it and the download will automatically begin. (After you provide a name for the file, as well as the directory where you wish to have the file saved.)