If you are having trouble using the Google Play Store App on your Android Smartphone because of an annoying Blank or White screen error, you aren't alone. Quite a lot of Android users are suffering the same error. Thankfully, there are a few simple fixes for the problem, so follow along as we show you how to get rid of blank or white screen errors.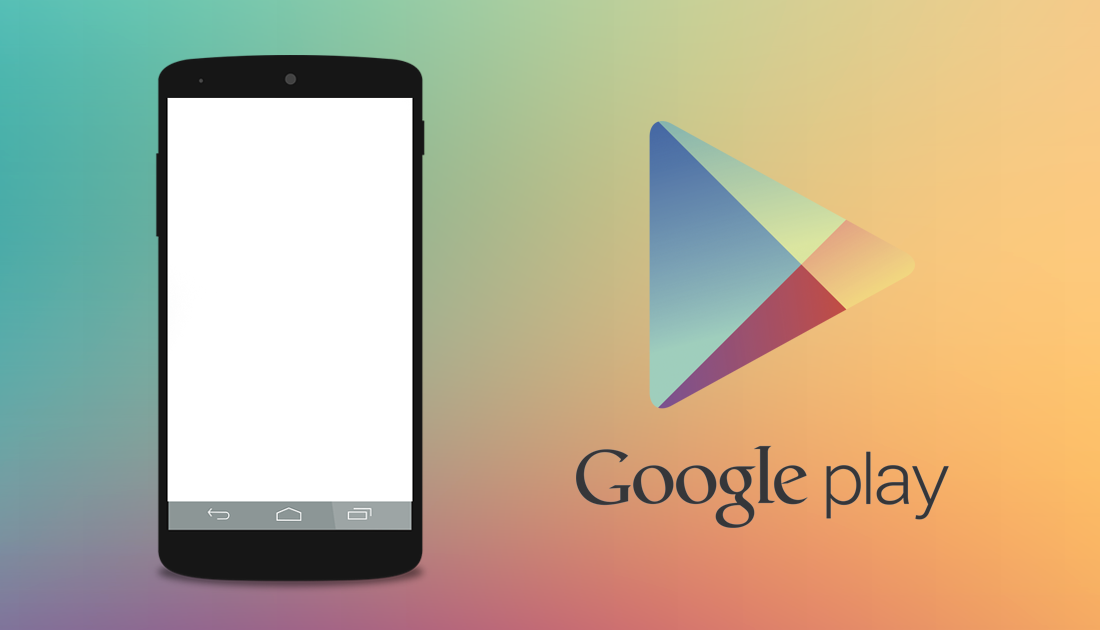 How to Check the Likelihood your Job will be Replaced by Robots, Computers or Machines.
As we mentioned above the Google Play Store is a very stable app which seldom runs into any major errors. More often than not when there is an error it's usually the internet connection or a caching error. The good news is that no matter what Google Play Store error you are seeing they are all easy to fix. Blank and White screen errors are also included in this easy to fix list, so let's get started on fixing your Play Store app.
Fix Play Store White or Blank Screen Error.
As with most Google Play Store error fixes, there are multiple options available, so simply work your way down the list from top to bottom until one of the fixes solves the error. Before we start though, there are a few simple things you need to check. The first is that you have a decent Internet connection, free from dropouts, having a bad internet connection often affects how well Google Play works. If your internet connection is perfectly fine, you can start the steps below.  
Disable Proxy and VPN
If you are using a VPN or Proxy, disable it/them temporarily then check to see if the error goes away. If it does, you have a problem with your VPN or Proxy. More than likely it's the Proxy, rather than the VPN, however, it's best to check both. Try changing your Proxy or VPN settings to fix the issue.
Sign Out of your Google Play Account.
Signing out of your Google Play Account then signing back in is also a fix for Google Play Blank/White Screen errors. If you don't know how to sign out of your Google account, follow the steps below.
First, go to Settings, then Accounts & Sync then tap Google.
Here you will be able to see all the accounts you have listed on your device. To remove an account tap the 3 dots to the right of it and select Remove.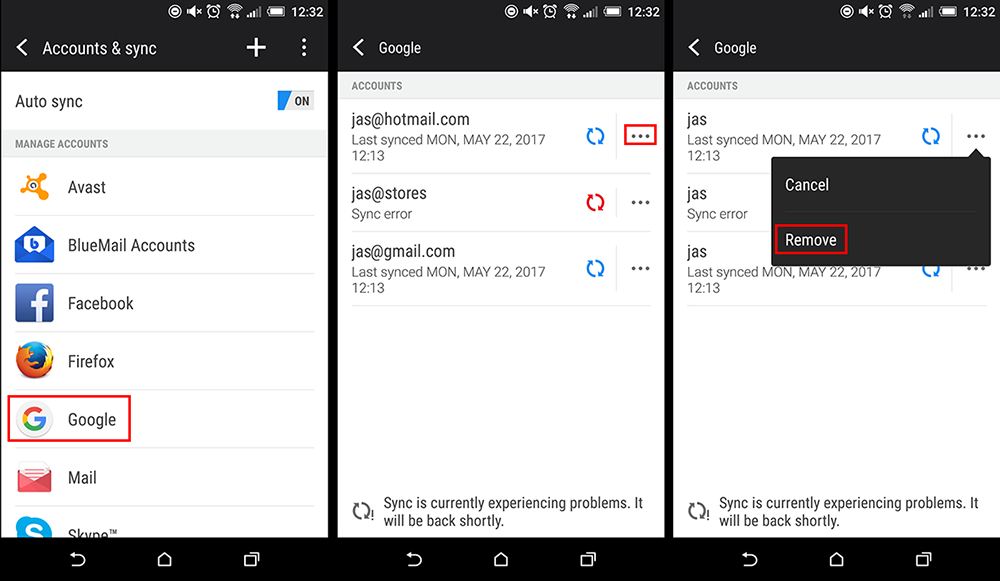 Once the account is gone, you can sign back into your Google Play account from inside the Google Play app. Hopefully, this fixed the Google Play blank / white screen error.
Force Stop and Clear Cache/Cache Data.
One of the main causes for errors on Google Play is corrupted cache data, which will need to be cleared in order for the app to function correctly. To clear the Google Play Cache Data you will need to do the following:
First, open the Settings menu on your phone and select Apps, then find Google Play Store on the list.
Once you have found Google Play Store on the list tap Force Stop, accept the popup message, then proceed to tap Clear Cache and Clear Data. (you may need to tap storage inside the Google Play Store menu to find Clear Cache and Clear Data)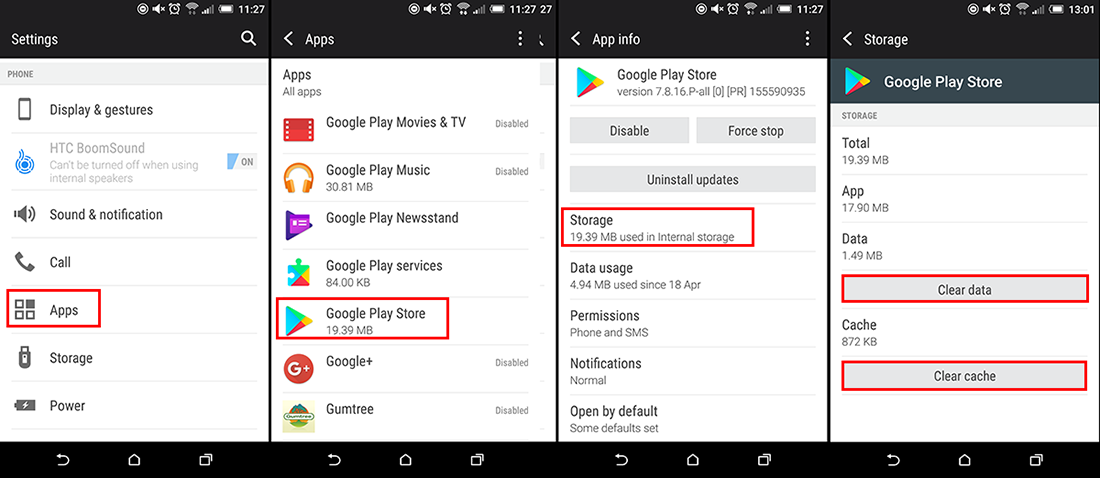 Now go back to the main app menu and do same for Google Play Framework and Google Services. (Your phone/tablet may not have both of these)
When you have cleared the data for all of the Google Play apps, relaunch Play and check to see if the blank/white screen error is gone. If it no longer shows, you're finished. If you still have the error, continue with the steps in this guide.
Uninstall Google Play Store Updates:
Another quick and easy way you can fix Google Play Store white or blank screen errors is to wind the app back to its factory installed state. This will remove any bugs that may have happened during updates and can be done by:
Open Settings, tap on Apps and find Google Play Store.
On this screen, you will now see an option to Uninstall Updates. Tap this to restore Google Play to its factory default state. Once it has finished Restart your phone, then update Google play. (The same as you would normally update any other app on your phone)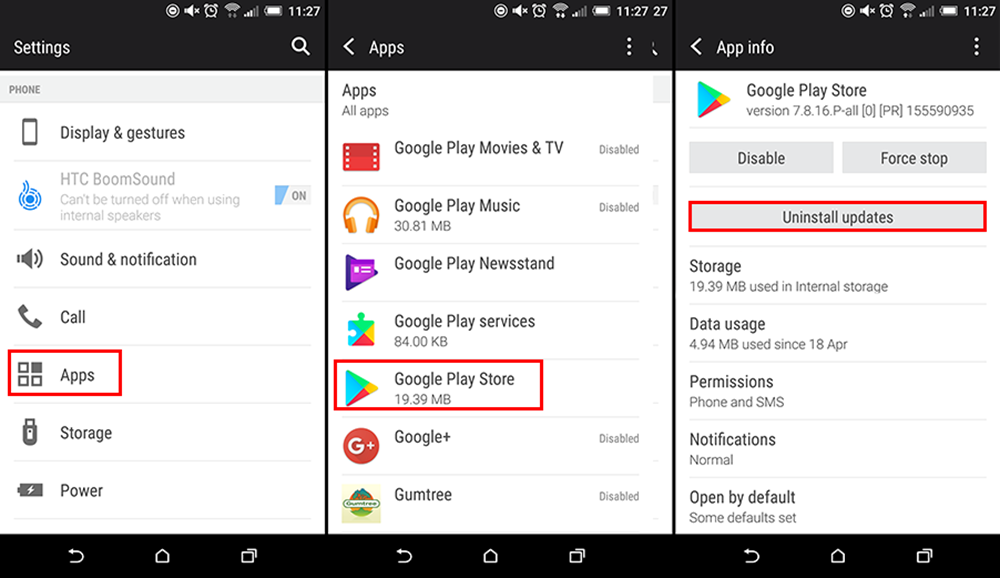 You can now check to see if Google Play works like normal. If it doesn't continue with the next troubleshooting step.
Update your Android Devices Software.
This fix might not work for everyone as some devices may already be running the latest Android version available to their specific device. To check if there is an update available for your phone or tablet do the following:
Open Settings and scroll to the very bottom of the list until you find About then tap it.
Next, tap Software Updates and wait for your phone to check if any new updates are available. (keep in mind most devices are only supported for a certain amount of time after release, so you may not be able to upgrade to the newest version of Android)
If your phone does update, there is a good chance the problem will be fixed.