Google Chrome is the number one web browser on almost every device and it's easy to see why. It's fast, easy to use and rarely has any major problems. There is one error that is quite rare but super irritating if you start to experience it. It generally displays itself as "Profile Error Occurred" If you are unlucky enough to be experiencing this error Downloadsource have a few solutions you can try.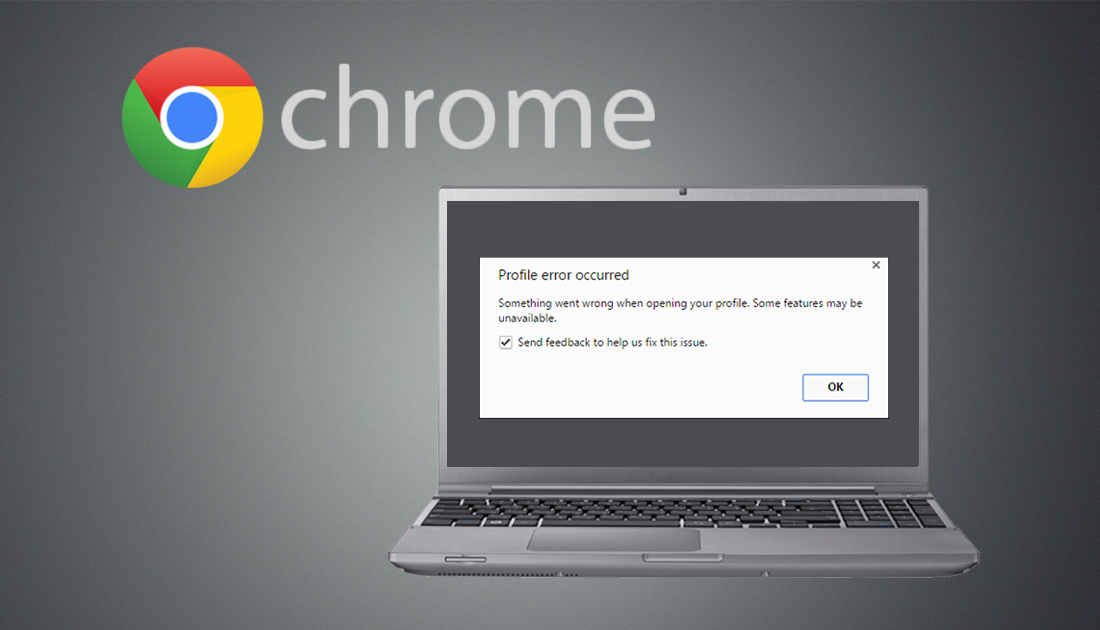 How to Prevent Your Phone From Being Pickpocketed.
The occurrence of this error is quite random, some users have reported it starting without any warning or changes to the system. Others swear it starts after Chrome updates to a new version. Whatever the reason, if you are getting this error message, below are some possible solutions you can use, you'll be happy to know that they are all pretty easy.
First up there are two similar error messages you may receive that can both be fixed using the same techniques. Both are listed below:
"SOMETHING WENT WRONG WHEN OPENING YOUR PROFILE. SOME FEATURES MAY BE UNAVAILABLE."
and
"PROFILE CAN NOT BE USED BECAUSE IT IS FROM A NEWER VERSION OF GOOGLE CHROME."

As far as we are aware these are the only two, however, if you do come across another similar error feel free to let us know if the steps here help fix the problem. 
Fix 1: Update Chrome.
Starting off with a super simple and easy fix option. Make sure you are running the most recent version of Google Chrome. Chrome auto updates itself these days, however, if you are in a rush or the error is annoying the hell out of you, you can opt to update it manually. All you have to do is go to Settings > About (to get to the settings icon click the 3 vertical dots in the upper right-hand corner of your browser window) Once you are on the about screen Google Chrome will automatically check itself for updates and install them.

Fix 2: Remove Chrome Profile.
Another thing you can try to do to fix Profile Error Occurred is to remove all the profiles you have saved in your Chrome browser. Most people probably only have one so remove it and re-add it again. If you are unsure how to remove a profile you can follow the steps below:
First, click on the three vertical dots in the upper right-hand corner of your browser window and select Settings from the drop-down menu.
Next, scroll down and find the section called People
Under this section select the profile/profiles you want to remove, then click Remove.
Restart Chrome and Add your profile again by going back to the same location, this time selecting the option Add Person.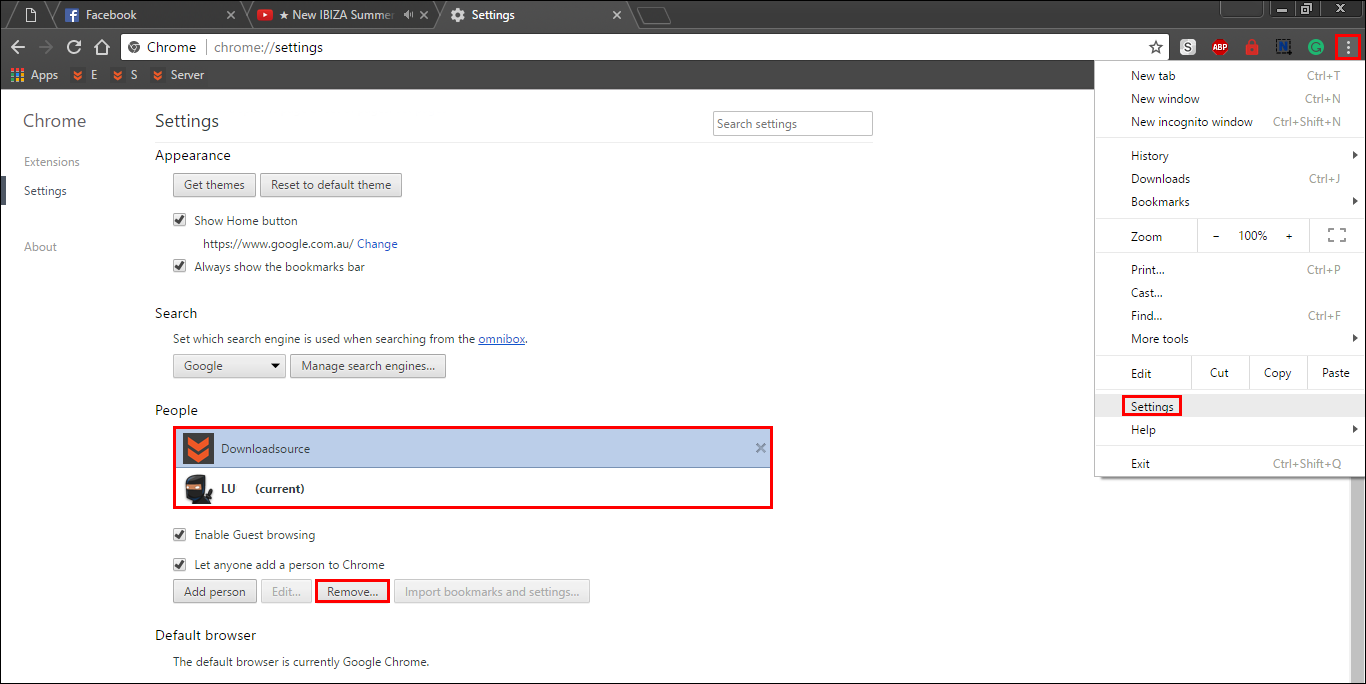 Fix 3: Delete All Users Data from Local Storage.
On the rare chance both of the above fixes fail, you will need to delete all the Chrome user data from your computer manually. Don't stress at the word manually, it's quite an easy process. Below are the steps you need to follow to clear all the user data.
First, close Google Chrome.
Then, press Windows Key + R to open the RUN tool.
Next, type/cut and paste: %LOCALAPPDATA%\Google\Chrome\User Data\ into the run window and press Enter.
In the newly opened window find a folder named Default.
You can Delete this folder… But, it's safer to just rename it default.bak in case you need to restore user data at a later time.
You can now restart Chrome and proceed without suffering Profile Error.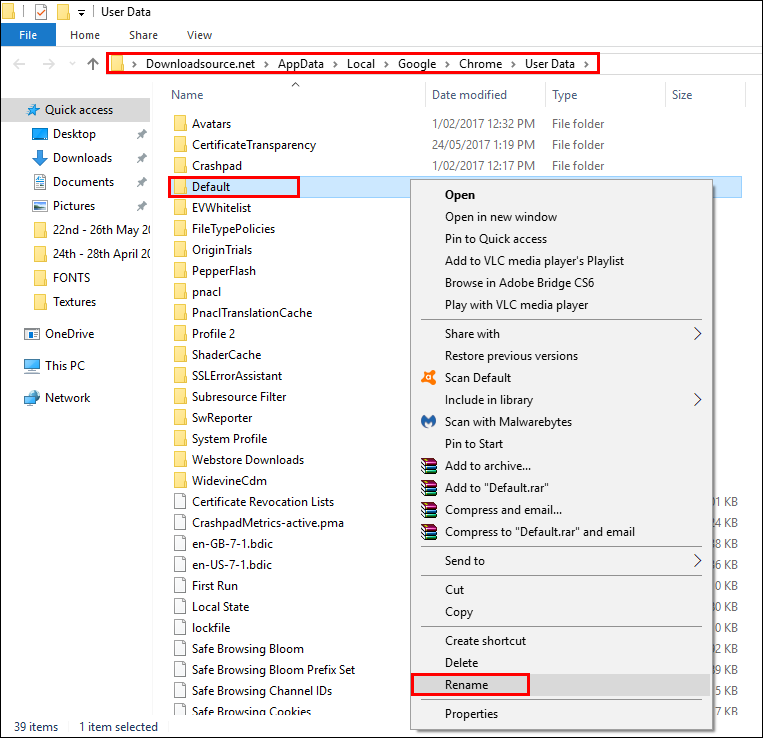 If for some reason none of these fixes work for you, you can simply uninstall chrome and reinstall it from scratch, not ideal but it will almost certainly fix this issue.