Windows 10 has a long history of random bugs and errors that drive most people mad. Although a lot of these issues are fixed pretty quick, they do occasionally linger or come back unexpectedly. So if you are having issues with items getting stuck minimized to the taskbar on Windows 10, you've come to the right place.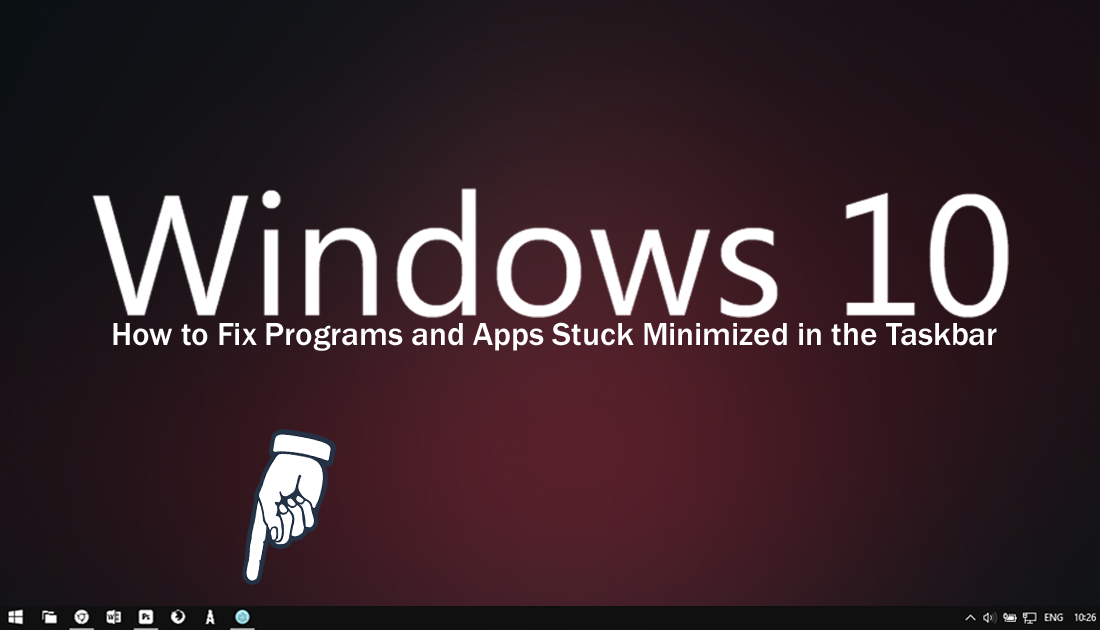 How to Make Exceptions For Programs, Files, and Folders in Windows Defender.
There's nothing more frustrating than being struck down by an annoying bug or glitch when you are in the middle of something, especially if it has been a while since you last saved your progress. Gamers who have minimized games in order to check something running in the background are all too familiar with this issue, as games quite often get stuck in the taskbar after being minimized for seemingly unknown reasons.
Although the fixes shown below aren't going to be very useful for 'most' games that get stuck (that's a completely different issue), it will help fix any other issues you are having with items getting stuck minimized in the Windows taskbar. Below listed from easiest to the most complex, you'll find several different solutions.
How Do You Stop Programs and Apps Getting Stuck Minimized to the Taskbar on Windows 10?
Starting with the easy fixes, the first thing you need to do is run a full antivirus and malware scan on your system. Avast, AVG, Malwarebytes, Windows Defender or Microsoft Safety Scanner will get the job done fine. If you choose the Microsoft Safety Scanner, you'll have to do the scan within 10 days or you'll need to download the client again.
If you have recently installed any new software, either programs, games, or apps, you should also eliminate them as possible causes. To do this you may have to uninstall them and check to see if the problem has been resolved with their removal.
Some More Simple Things to Try to Unstick Minimized Taskbar Items.
If something won't maximize, press Shift + Ctrl, then right-click the icon in the taskbar and select Restore or Maximize.
Right-click an empty space on the desktop, select Refresh.
Press Windows Key + M, then Windows Key + Shift + M to minimize and the maximize all windows.
Press WinKey + Up/Down Arrow key.
Press Alt + Space to check if the Maximize/Restore/Minimize box appears. (If it does, use it).
If you are using Tablet Mode try disabling it by clicking the Notification Icon in the taskbar and turning it off.
Last of all, close the program/s using the Task Manager (Ctrl + Alt + Delete)
Run System File Checker to Fix Programs and Apps Stuck Minimized on Windows 10.
If none of the above has fixed the issue, the next thing to do is run the sfc /scannow command from Command Prompt (as admin) after booting Windows into Safe Mode. If you aren't sure how to boot Windows 10 into safe mode, the following guide will show you how to access the advanced startup options where you can find Safe Mode.
How to Access Advanced Startup Options on Windows 10.
Once you have Windows in safe mode, type CMD into the start menu, then right-click and select Run as Administrator when it appears on the list. Next, enter the following command into the command window and press Enter.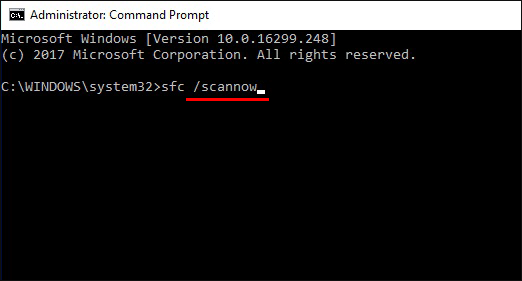 The scan takes a considerable amount of time to complete, so be patient. (It may also stop on certain percentages for an extended period of time so don't restart your computer thinking it has frozen). Sfc will find and fix any problems it comes across, displaying the results when it finishes. If the tool finds any errors that can't be fixed, search online for remedies for the particular errors or error codes. Regardless of the outcome of the scan, either good news or bad, Restart your computer.