If you use the weather app on Windows 11 to stay up to date with your local weather forecast, you probably want it to be showing you everything in the correct format. For example in Celsius rather than Fahrenheit. So follow along as this article shows you how to fix the weather app on Windows 11 getting stuck in Fahrenheit instead of Celcius or vice versa.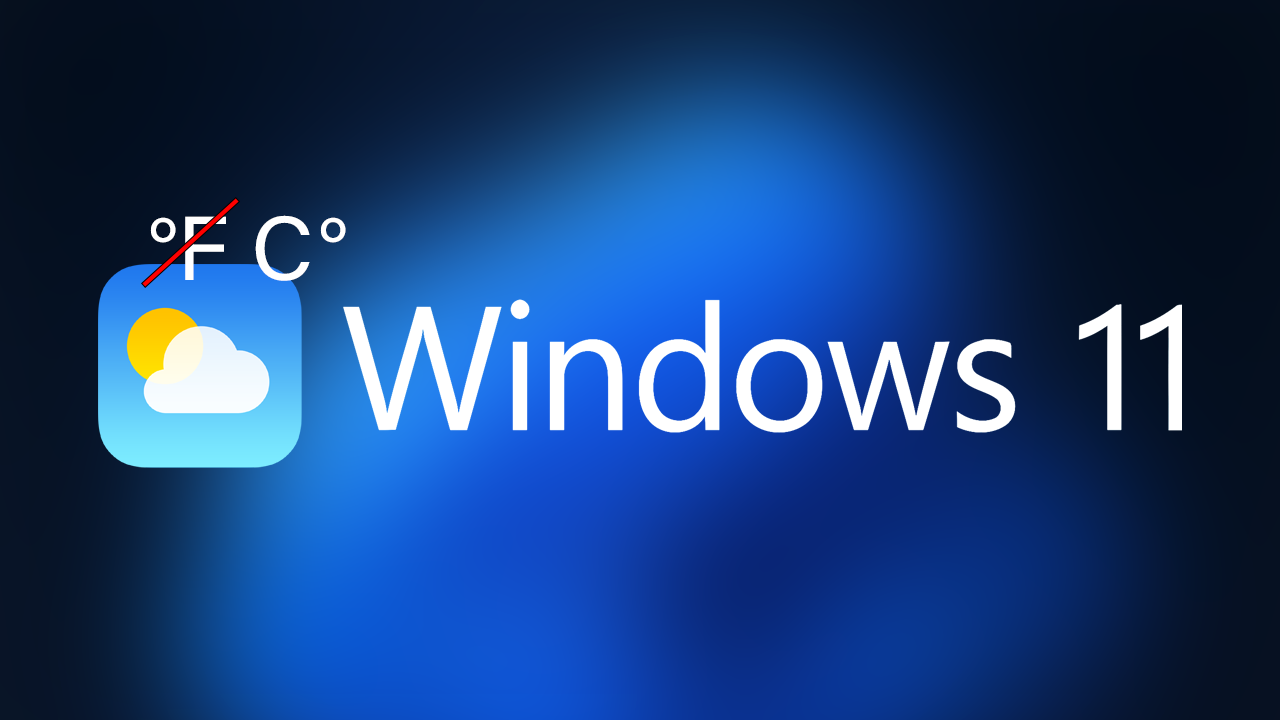 Related: How to fix Equalizer APO not working on Windows 11.
Windows 11 has a lot of new and interesting features as well as all of the favourites you're used to from Windows 10. While most of these apps have been given a fresh new look and feel they have also seen some much needed upgrades. Unfortunately, some of these changes have introduced new bugs and errors. A classic example of this is the weather app on Windows 11 getting stuck in the wrong measurement.
For example, the weather app on Windows 11 may get stuck showing Fahrenheit instead of Celcius or the opposite showing Celcius instead of Fahrenheit. The good news is that this is just a minor bug that can be solved using a variety of different troubleshooting steps. So without further adieu let's get started on solving the weather app temperature display issue.
How do you fix the weather app on Windows 11 stuck showing Fahrenheit instead of Celcius?
The quickest and easiest way to solve this problem on Windows 11 is to use the Windows Store app Troubleshooter. This is an automated tool that will run through a list of processes and fix anything that isn't working the way it is supposed to. Essentially it fixes any corruptions that may have found their way into apps.
To do this open Settings by pressing Windows Key + I.
Next, stay on the System tab and click Troubleshooting from the central pane.
Here you will see a long list of troubleshooting options, find Windows Store Apps.
Finally, click Run and wait for the process to complete.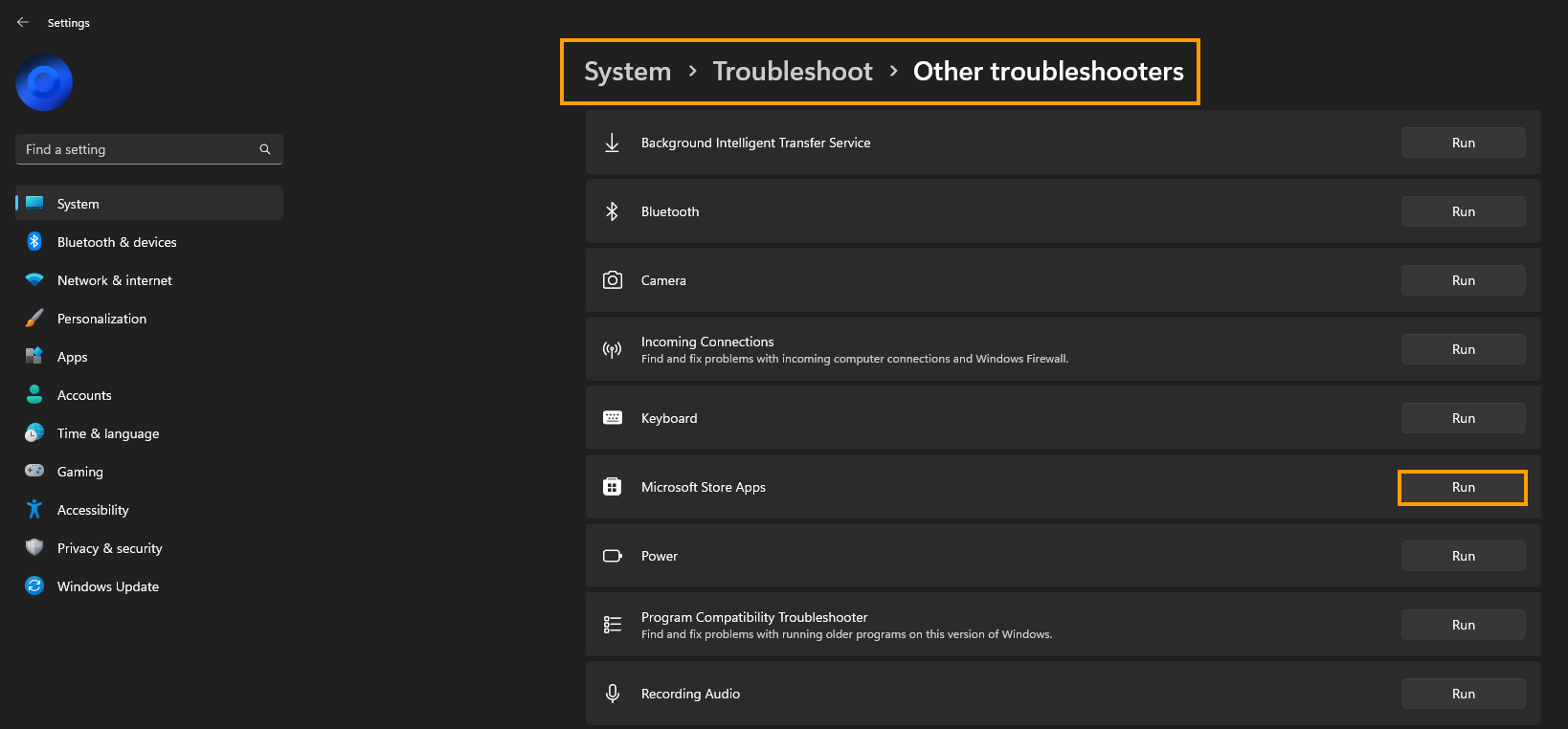 Repair or Reset the Weather app on Windows 11.
This is another really good tool you can use to fix most Microsoft Store issues. It simply repairs or resets the store to its default settings.
Open the Settings app on your computer by pressing Windows Key + I and go to Apps, then find the Weather app.
Next, click Advanced Options, then scroll down the list and click Repair (let it repair), then click Reset (let it reset).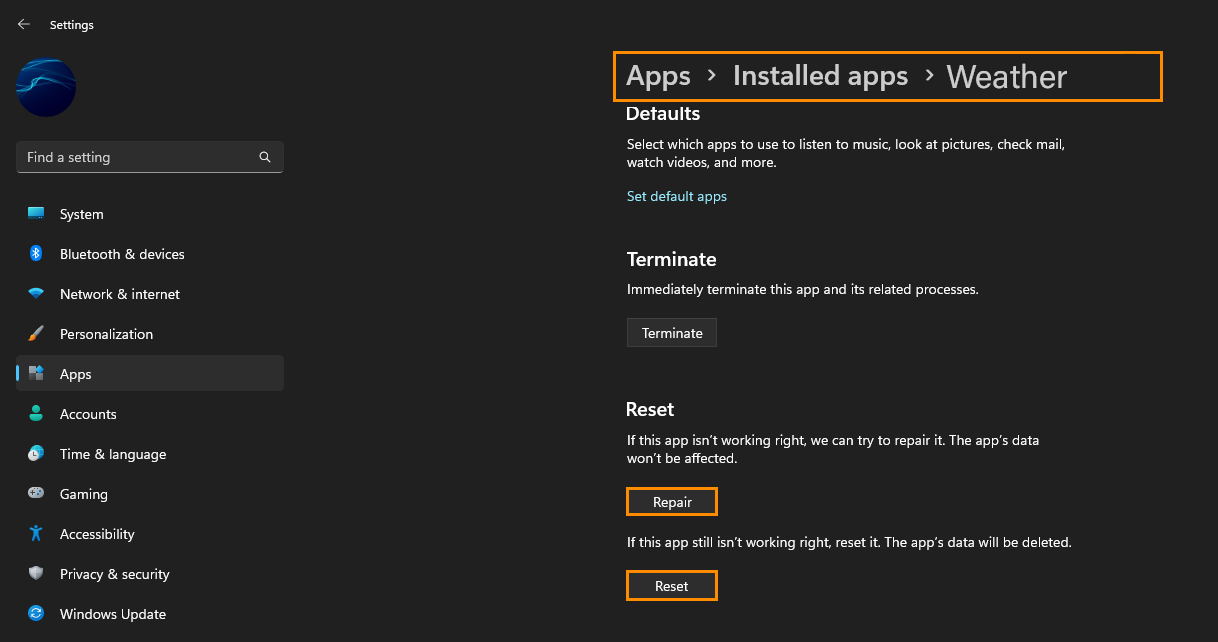 After you have completed this, restart your computer and check to see if the problem has gone away.
Clear the Microsoft Store Cache to fix the weather app getting stuck in Fahrenheit or Celsius.
The last quick fix for this problem is to clear the Microsoft Store cache which works very well when coupled with all the solutions you've already used as it will remove any corruptions that may be causing this error message. If you haven't done this before the steps are below.
Search the Start menu for CMD, then right-click on Command Prompt and select Run as administrator.
Now type wsreset.exe and press Enter.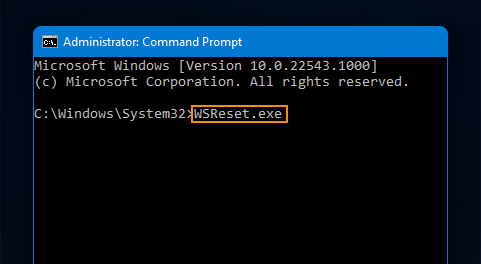 After you've reset the Microsoft Store restart your computer and sign back into your account. Everything should be working normally again and the weather app should be showing the correct data for temperatures.
Just flip the toggle next to the temperature in the weather app.
Open the weather app on your computer then click the F or C icon next to the temperature and the temperature data will switch to that display format and remember it until you change it again.