This isn't one of the most common problems you might face when using Windows, however, it's a damn royal pain in the butt. Receiving this uninstallation error should only happen when you are trying to be greedy and uninstall more than one program at the same time. However, sometimes you can receive it out of the blue or when trying to uninstall a stubborn program. If you are getting this error message quite often here are some ways you can try to fix it.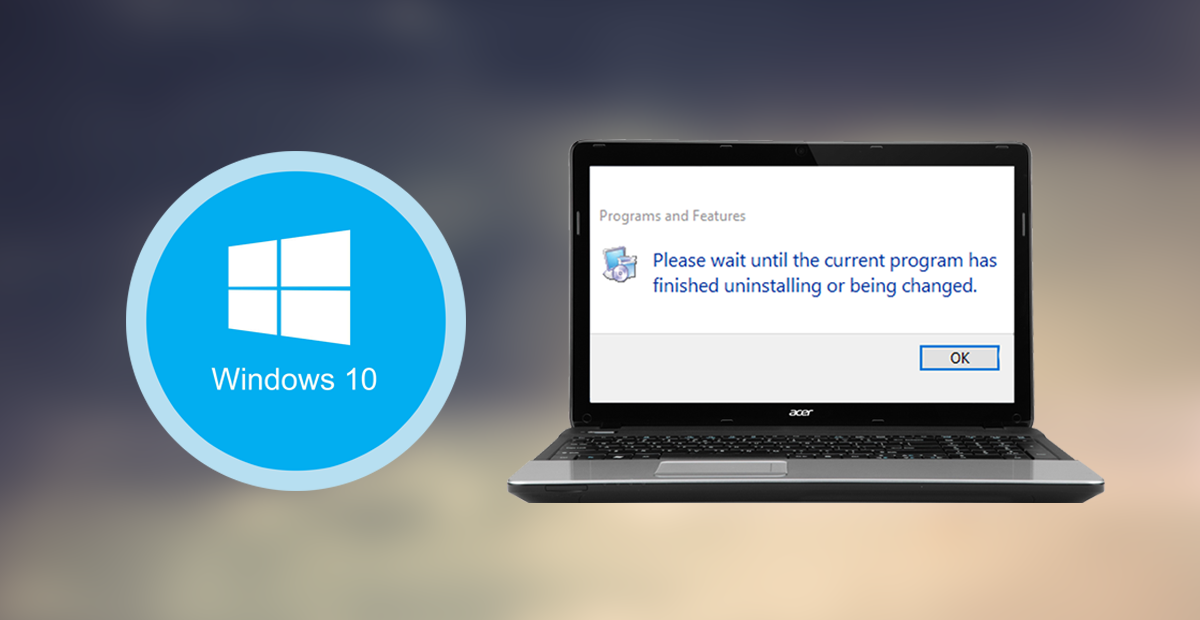 How to Setup a Proxy Server on Windows 10.
Windows 10 is designed to only allow you to uninstall one program or app at a time, trying to rush the process and do more will prompt the error we speak of. So if you are getting the error for this reason, you have nothing to worry about. If the error is happening for other reasons, there are several things you can try to fix it. Firstly just try a quick Restart of your computer, then try again. If it is still occurring, follow the steps below.
Stop Windows Installer and Restart Windows Explorer.
If a Restart didn't fix your issue, you can try the following:
First up, open Windows Task Manager. To do this right-click on the Taskbar and select Task Manager
Next, end Windows Explorer from Process Tab by right-clicking and selecting End Task. Then Stop msiserver (windows installer) from the Services Tab, using the same right-click method.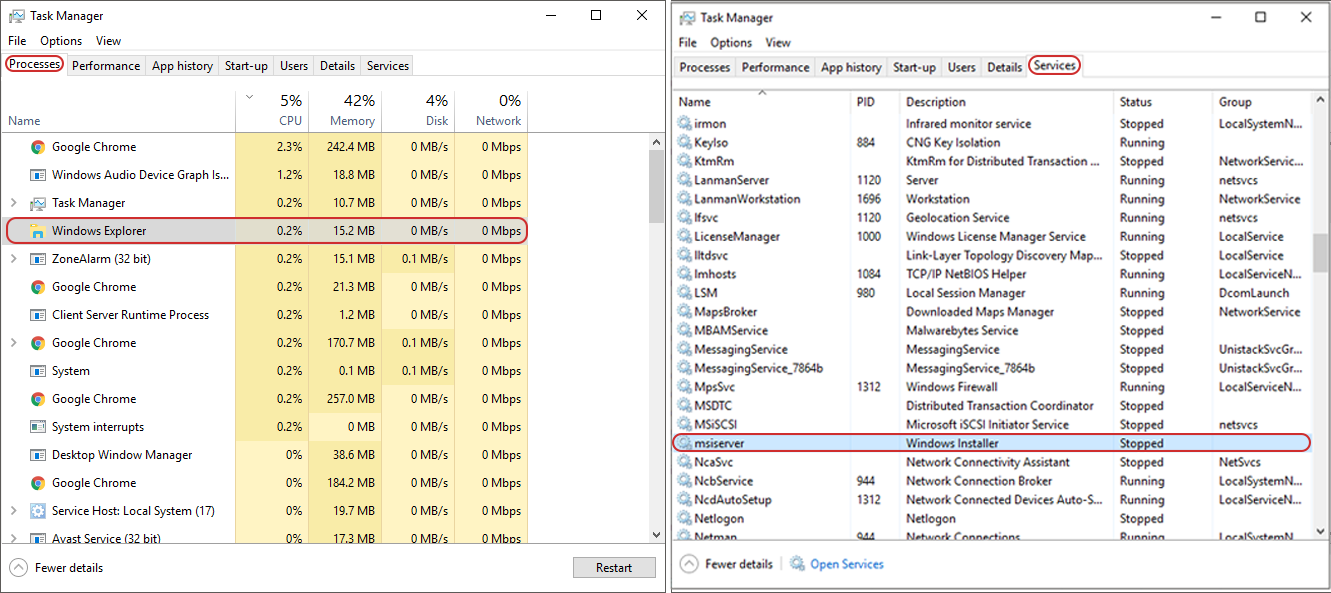 Then, in Task Manager, go to File > Run New Task.
Type Explorer and press Enter.
Now, try again to install or uninstall the program or app, hopefully, the problem has been solved.
If this doesn't fix your problems you can try the next Method.
Re-Register the Windows Installer.
If the above method didn't fix the issue, this one is the next best option to try. The name sounds a little odd but rest assured it should grant you the results you're looking for.
First, open the Start Menu and type msiexec / unreg then press Enter.
Then, open the start menu again and type msiexec /regserver then press Enter.
Now, try again to install or uninstall the program or app, hopefully, the problem has been solved.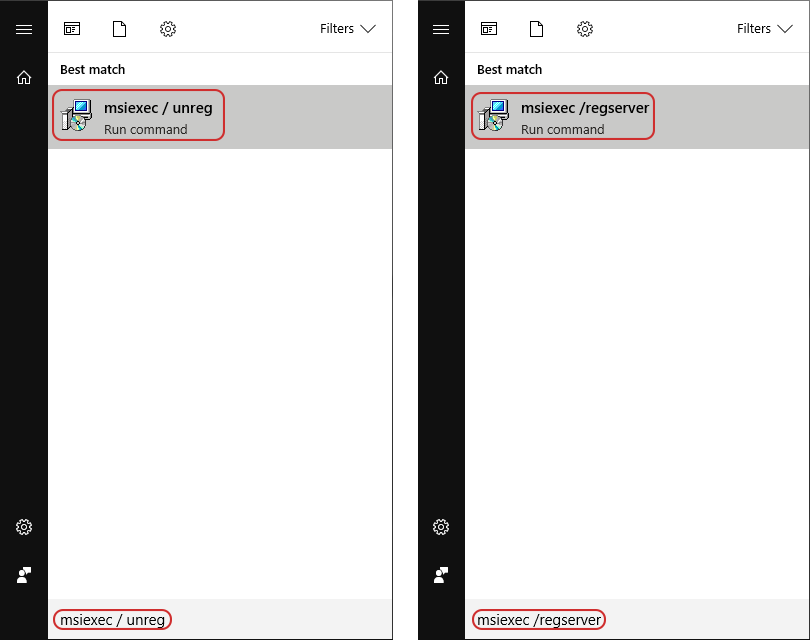 If this doesn't fix your problem, you can try the next Method.
Uninstall in Safe Mode.
Try uninstalling your program using Safe Mode. If you don't know how to boot your computer into safe mode, you can follow the instructions shown in this guide.
5 Ways Access the Advanced Startup Menu on Windows 10.
Run Troubleshooter to Fix Wait Until Current Program is Being Installed.
If none of the above methods have sorted out the issue, you can try to use the official Microsoft Troubleshooting tool:
https://support.microsoft.com/en-in/help/17588/fix-problems-that-block-programs-from-being-installed-or-removed
Once you have downloaded this, run it on your PC and follow all the instructions within the program.
Fix a Registry issue.
This is quite often one of the main reasons a program or app might be stuck. Something is out of order in the Windows Registry, making the process of uninstalling or reinstalling get confused. You can use a third-party registry fixer to solve the problem. The best one I have found is CCleaner. It's easy to use and very safe to download. You can also use it to remove stubborn programs from your computer.