Windows has countless error codes, most of which like to make an appearance at the most inconvenient of times. Error code 0xc00007b / 0xc000007b is one of these codes and although it has specific times it likes to appear, it can sometimes just randomly pop up and ruin your day. If you are seeing this code on a more frequent basis this guide has a few solutions you can try.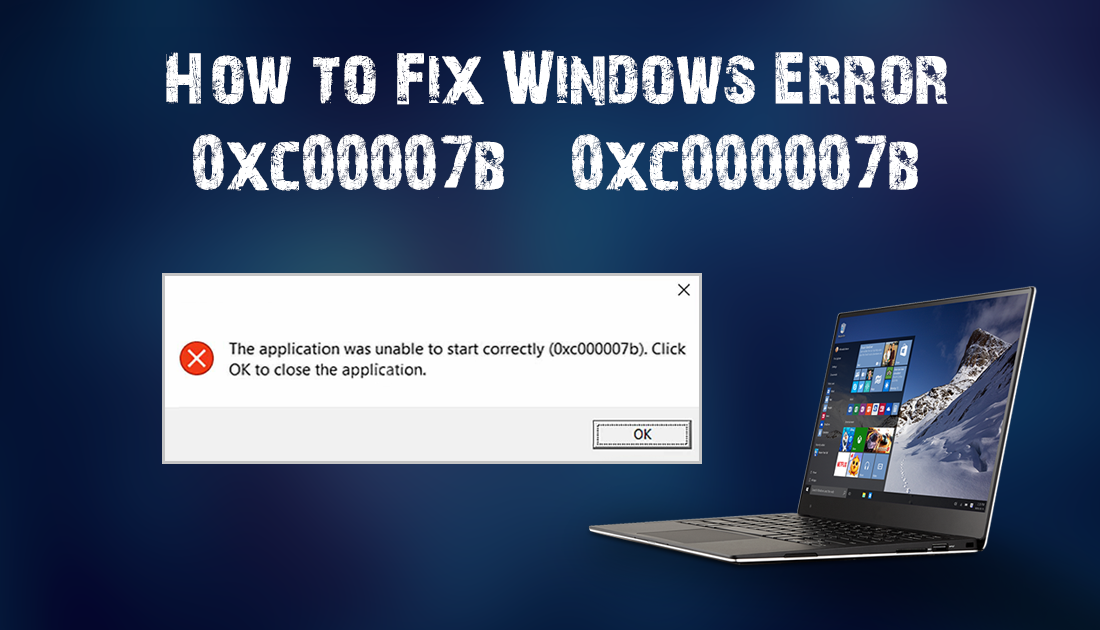 How to Download Music From SoundCloud.
It doesn't matter which version of Windows you are running, Error code 0xc00007b / 0xc000007b can be found across them all. On Windows versions 7 through 10 you will probably notice this error the most when you are trying to open games and programs. Unfortunately, it isn't just limited to program launches. You probably don't want to see the error code again but below is what the error code looks like so you can confirm you are using the right article.  
"The application was unable to start correctly (0xc000007b). Click OK to close the application."

How to Fix Error 0xc00007b / 0xc000007b in Windows 7, 8, 8.1 & 10.
The first thing you should try if you are seeing this error at a very specific time, such as launching a program or app, is to uninstall and reinstall the app or program. If you have already tried that and it still doesn't fix the issue continue down the list of solutions until you find one that works for you.
Check for Any Pending Updates.
Starting things off with a simple solution that has a reasonably high possibility of success, is checking if there are any updates available for Windows. Microsoft is pretty good at patching bugs. (most of the time) If it has been a while since your last update press Windows Key + I to open the Settings menu, from here click Update & Security > Check for Updates. If there are any updates make sure you download and install them. Hopefully, this is the end of the error code.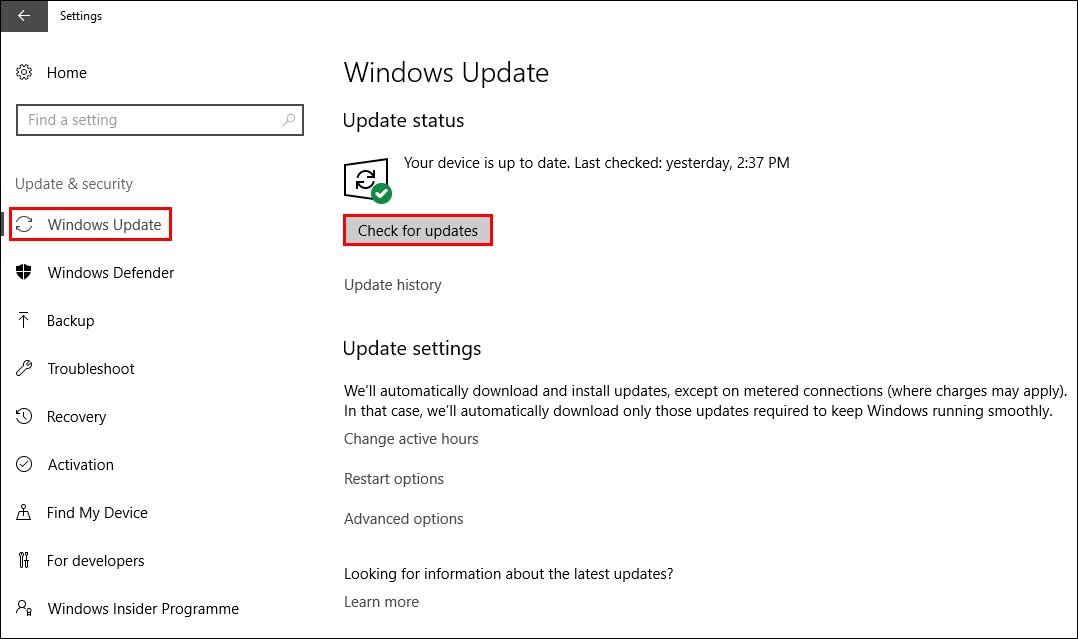 Use Windows Troubleshooter.
If you're getting this error specifically from the Windows Store or a Windows Store App, you can use this step. If it's not Windows Store related skip to the next solution.
Open the Start Menu type Troubleshooter and press Enter.
Next, click View all from the left sidebar.
Now, find Windows Store Apps and click on it.
Finally, click Next and follow the onscreen instructions.
The Windows Troubleshooter tool is pretty good at what it does so you should be error free after it has finished.
Install / Reinstall Directx and .NET Framework.
Another fix for code 0xc00007b / 0xc000007b is to Uninstall then reinstall your Directx and .NET Framework. You can find the links to both downloads below, just follow the instructions for each.
Once you have reinstalled both, restart your computer.
Repair Corrupt System Files.
If you are still receiving error messages, you can run SFC and DISM commands, to repair corrupt system files. This should get rid of update error: 0xc00007b / 0xc000007b.
Fix using the SFC Command.
Before starting these steps, make sure you have a backup of your data, in case something goes wrong. You should also have a restore point set. If you aren't 100% sure how to create a restore point, open the start menu, type Restore, then select Create a Restore Point when it shows on the list. From the new window that appears click Create in the bottom right section of the screen, then follow the instructions given by Windows. Once you have successfully made a restore point you can continue with the steps below.
Press Windows Key + X and open Command Prompt as administrator.
In the Command Prompt window type sfc /scannow and press Enter (You'll have to wait some time for the process to finish)

If your PC is in full working order, without any corrupt or missing system files, the scan will show the message: Windows Resource Protection did not find any integrity violations. 
If there are problems the message will be: Windows Resource Protection found corrupt files but was unable to fix some of them. (If this is the message you see continue with the steps below)
Boot your computer into safe mode. If you are running Windows 7 or older, restart your computer and continuously press F8. The Advanced boot will display when it boots. Select Safe Mode with command prompt and press Enter. If you are using Windows 8 or 10 you will need to use a different method which can be found here:
          Advanced Startup options for Windows 8 and 10.
Once you are booted into Safe Mode, open command prompt as admin again and run the: sfc /scannow command another time. This will repair corrupted Windows system files.
Fix using the DISM Command.
If the SFC command didn't fix any corruption problems you can try running the DISM command to fix SFC problems.
Open Command Prompt as Administrator.
Type DISM /Online /Cleanup-Image /RestoreHealth into the window and press Enter.

Wait for it to run…………………… it takes some time……………….
Once it's finished Restart your Computer.
Now you can run the SFC command again.
Windows update should now be in working order.
Repair Upgrade Windows.
If after all of this you are still suffering from this error you may have to consider reinstalling your copy of Windows. You can choose to the option to keep your data which will save you a fair amount of time. Hopefully, it hasn't come to a reinstall though.