There are plenty of reasons you may like to have an app installed on your Android device that allows you to download maps to use offline. Even if it's something you don't use all the time, you never know when offline GPS navigation will come in handy.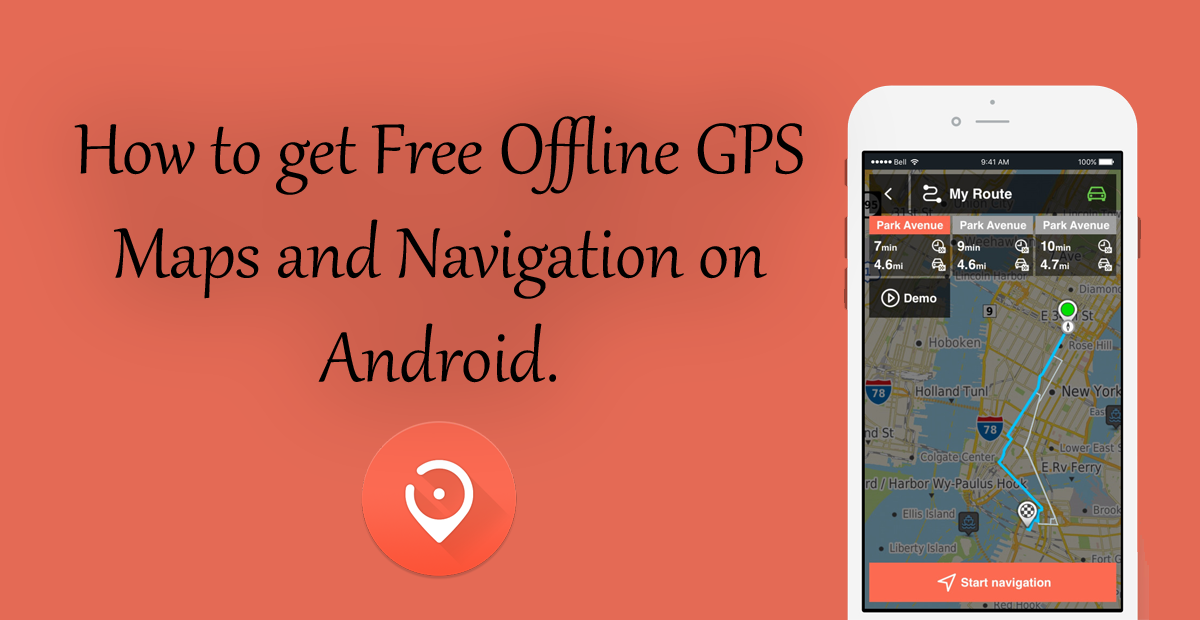 How to Make Sure Your Facebook Account is Properly Secured Against Attacks.
Most people will generally just use Google Maps for GPS navigation, its pre-installed and works very well. However, there are times when you might not be able to get a stable, cheap or free internet connection for it to work alongside your phone's GPS system. This is where having an Offline GPS navigation system is super handy, especially if you quite often find yourself lost abroad, where International roaming costs are staggeringly high.
If you haven't heard of it before Karta GPS - Offline Navigation offers the perfect solution, whether you are navigating on foot or by vehicle. Karta GPS is completely free and offers turn by turn guides boasting a massive database of downloadable maps sorted by country. Some of the bigger countries have even been broken down into regions or states to save storage on your phone. We'll cover some more of Karta GPS's features a bit further down. But for now here's how to get it and how to use it.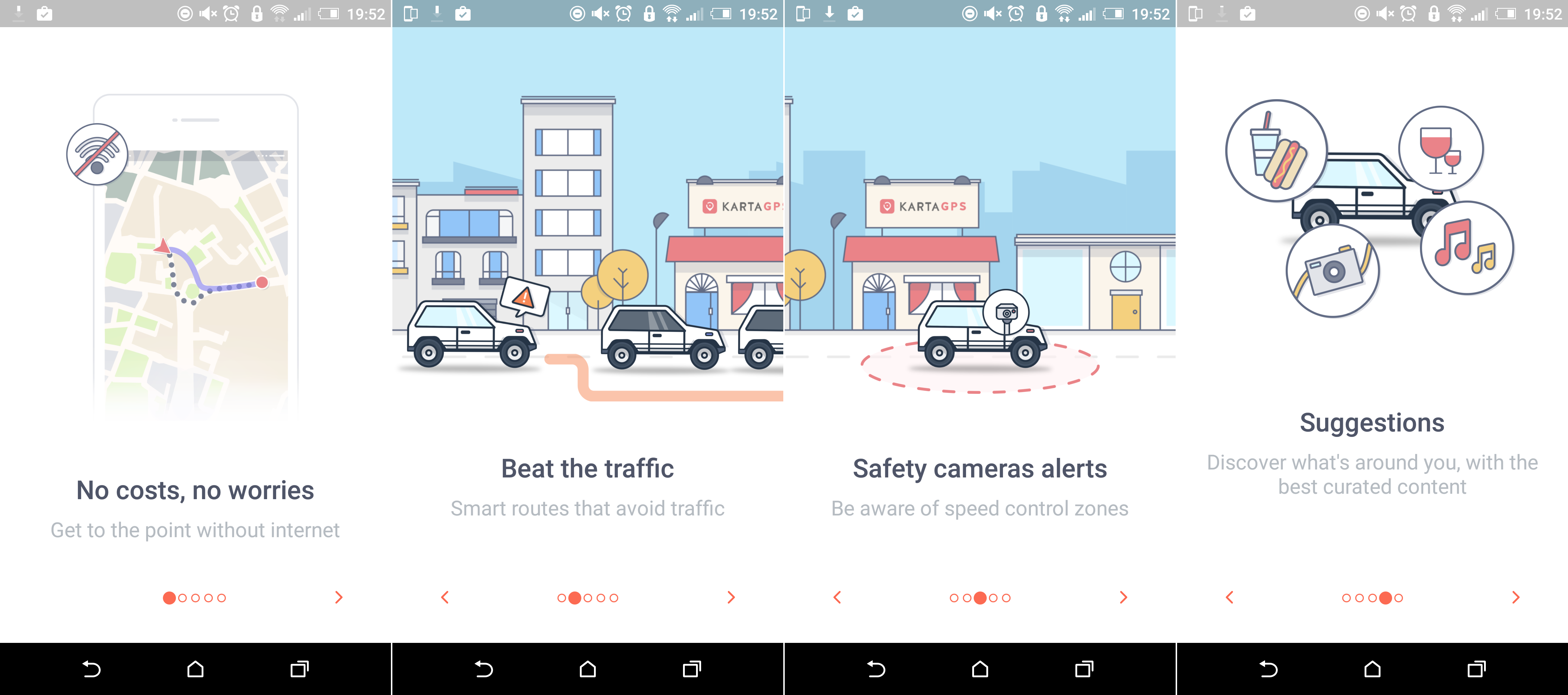 How to Use Karta GPS - Offline Navigation.
Obviously, the first thing you are going to want to do is download and install Karta GPS, you can search for it on the Play Store or grab it from the link below.
Download Karta GPS - Offline Navigation.
Once you have downloaded the application and let it install, launch it. On first launching the app you will be greeted with a few sliders, detailing how the app works as well as showing you a few of its main features. After this, you will be given the option to download a map. If your GPS is active, Karta will have already selected your current country.
Note: If you are in the United States or another large country It will have selected your state.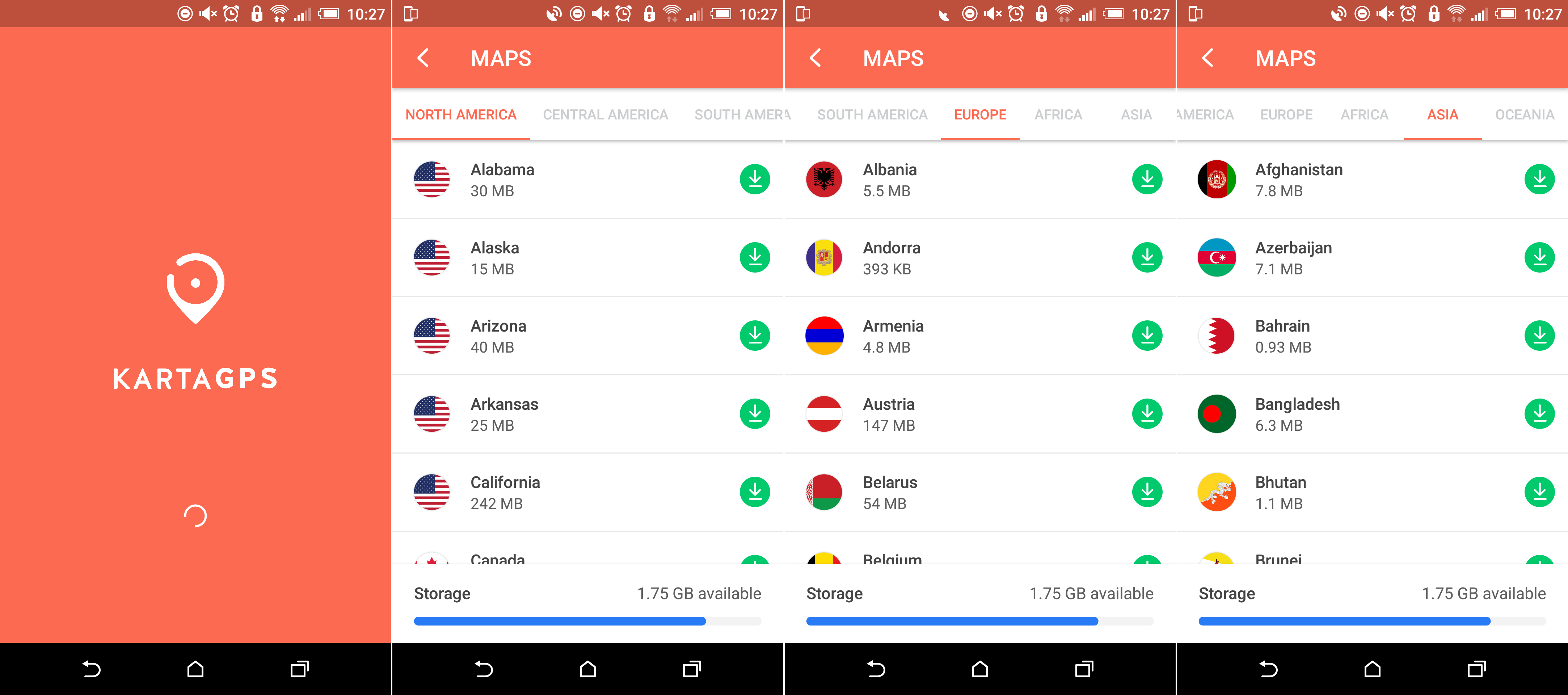 Of course, if you wish to choose another country or state or download more than one, you can also choose to do so. Just keep in mind that downloading maps does use a fair amount of space on your device and data. With your maps downloaded, you will be sent to the main interface screen, which will be showing your current location. On the right-hand side of the screen, you have two icons, the top one shows Two Cars, this icon displays traffic conditions. The one below which looks like a Clock shows your current speed.
To set yourself a destination, you have two options, the first is to tap and hold the location on the map, the second option is to search for an address from the search bar at the top of the screen.
When you have found the location you are looking for, you will be shown the distance from your current location, to your new destination. Tapping the Red/Orange Distance Figure will prompt Karta to calculate the route. Once the route has been calculated, you can choose if you wish to travel by car or by foot. After choosing either of the two, just tap the arrow and you will be given turn by turn directions.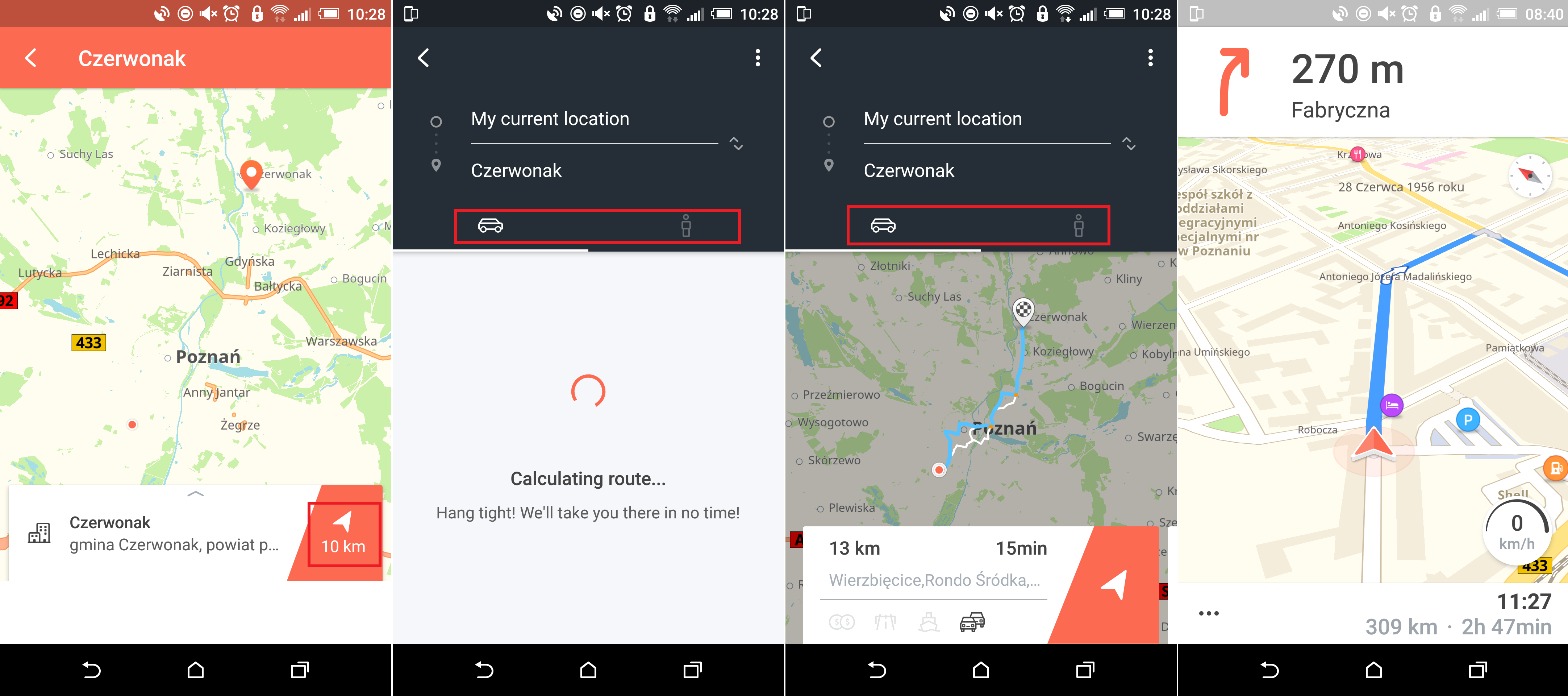 Karta also includes a night mode which inverts the colors of the screen to reduce distraction while you are driving. You can also pay for extra voice-over options and safety camera warnings which is basically a legal way of saying speed traps or speed cameras. As the app is completely free and easy to use, feel free to test it out, maybe you'll even perfer using it over Google Maps.