Officially Google Chrome OS is only supported on Chromebook, however, that isn't the only place you can use the operating system. If you know what you're doing you can actually install Chrome OS onto a USB drive and run the Operating System on almost any computer of your choosing. If you don't know what you're doing, then you've come to the right place to acquire the knowledge of doing.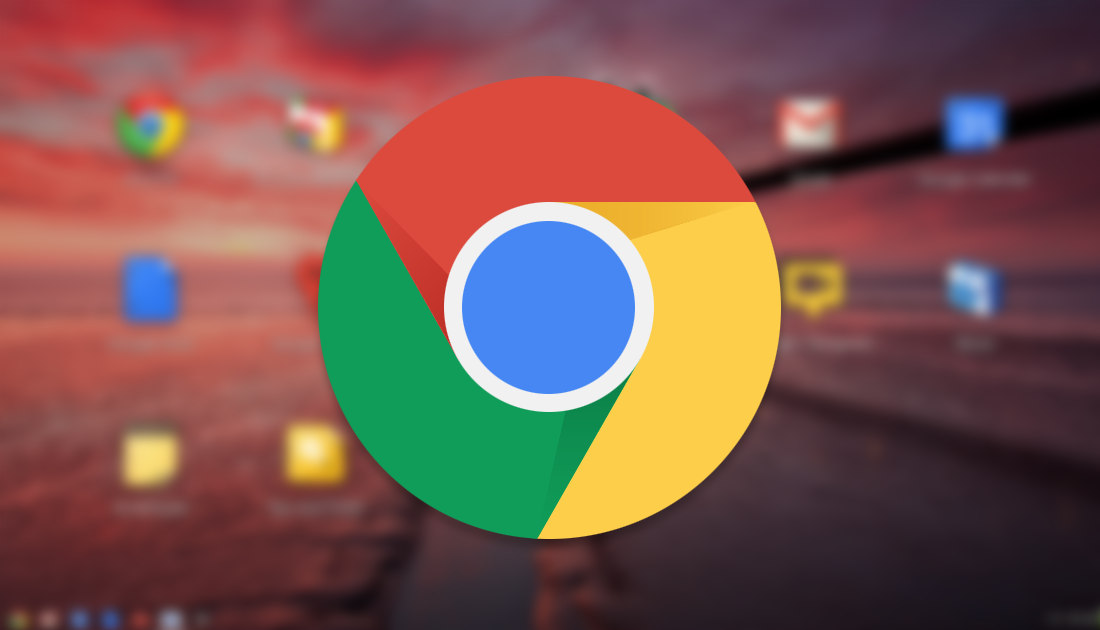 How to Troubleshoot Friends and Family Members Windows PC's Remotely Using the Quick Assist Tool. 
Chrome OS isn't the most popular operating system around, although, it is fun, simple and easy to use. In all honesty, it's surprising it hasn't become far more popular. If you haven't had the chance to use it before, perhaps now is the perfect time to give it a whirl. As we mentioned above, Google doesn't officially support Chrome OS outside its Chromebooks, this doesn't make it impossible or even hard to acquire though. A company called Neverware has created a product called Neverware CloudReady, which is pretty much Chromium OS, with some included tools that allow better operation outside official Chromebooks. You can check out their official website below to find more information on the Operating System. While you are there, don't forget to download yourself a copy. It's free! Plus, you'll need it for the steps below. 
Download Neverware CloudReady (Chrome OS)
How to Install Neverware CloudReady on a USB Drive.
In order to start the process, you will need two things. First, you will need to download the Free CloudReady Home Edition from the Neverware website, using the link above. You can either download the 64-bit version or the 32-bit. Ultimately the choice is your, just remember that 64-bit is less compatible with older computers. Secondly, you will need a USB drive that's either 8GB or 16GB (no bigger)  
Once you have the file downloaded, extract the .bin file from the .zip file. Next, you will need to install the Chromebook Recovery Utility using a Chrome Browser, this can be done on any Windows, Mac or Chromebook PC you have access to. (This is the official Google utility to create a bootable USB drive)

Download Chromebook Recovery Utility.
After you have downloaded and installed the Chromebook Recovery Utility app, it will appear in your Start menu and in the Chrome apps page. Launch the app, click the Gear icon in the top right-hand corner of the window, then select Use local image.  

Now all you need to do is go to the location you have the CloudReady.bin file saved. When asked, insert and select the USB drive you want CloudReady installed on.
Note: The USB drive will be erased, so make sure if you have anything stored on it, you've backed it up first.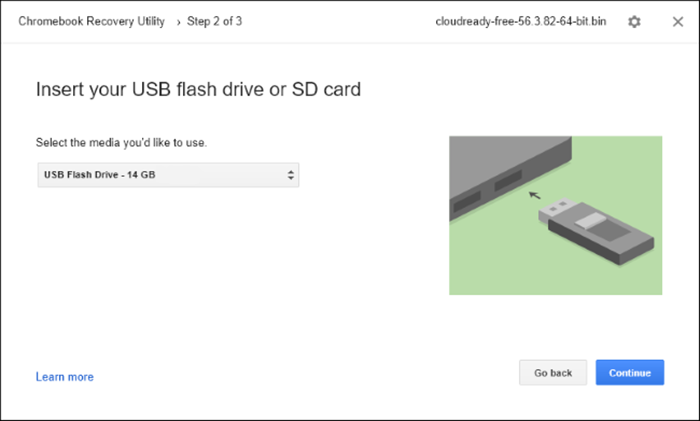 Finally, click through options until you see Create Now. As soon as the USB drive is ready, you'll see a message stating your recovery media is ready.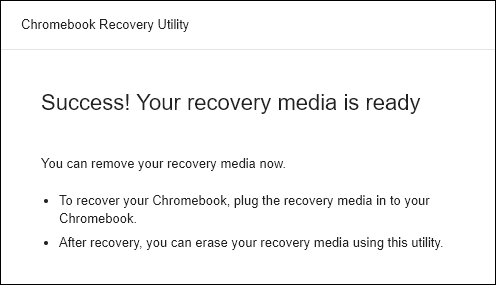 How to Boot the USB Drive to Use Chrome OS.
The next few steps will vary depending on the computer you are intending to use the USB drive on. If you are lucky the computer will already be configured to start from a bootable USB drive and will therefore automatically launch it from a restart.
In most other situations you will need to configure the boot order of the computer you are using, you may also need to disable Secure Boot to boot Neverware CloudReady. If you have any trouble with this process, Google the procedure for the computer you are using. It won't take long to find the answers you need.
After you have setup the boot order and the USB drive loads, you will see the Chrome OS login screen, here you can sign in with a Google account and get access to all of Chrome OS. When you're done, you can shut down the computer and remove the USB drive. The computer will once again load its normal operating system.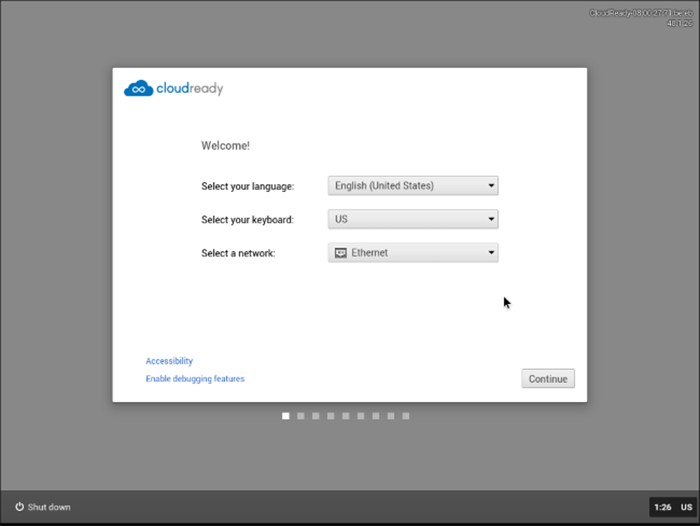 Note: Chrome OS won't update itself automatically, you will need to go through the entire process again if you wish to acquire the latest update.
If you like Neverware's CouldReady Chrome OS a lot, you can choose to install it on your hard drive as your main operating system. Just click the tray at the bottom right corner of the screen and select Install CloudReady. If you get stuck with anything, there is tons of information available on the Neverware site, including online chat support.