Google Drive has allowed to browse and edit text documents and calculation sheets for quite a while. Thanks to a plug-in for Chrome you can now increase the number of features by turning the Drive into your music library.
This plug-in is called Drive Tunes. It turns your Google Drive into more than a storage space for songs - you can also play them from your browser. To do it, after installing this plug-in you have to right-click on a certain song and choose Open with... command.
In the sub-menu you can find a new option, labeled as DriveTunes. Click on it, wait for a few seconds until a new tab with a music player appears. There you can find rudimentary control buttons and switches such as Start/Pause, Next and Volume.
If in a file's menu there is no DriveTunes feature it means that a chosen file format is not supported. To play more than one track just mark a few (or a few dozens) of files in the Drive's interface, and then move on to Open with... command.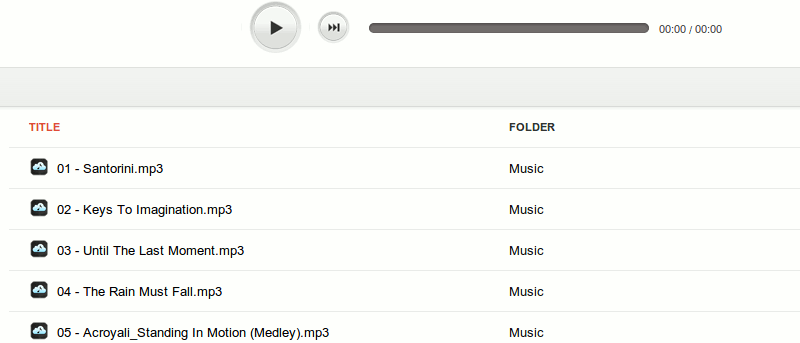 The left toolbar displays a few useful feature. Here you obtain access to three types of view. In the first one only songs that you have already chosen and loaded to DriveTunes are displayed. The second one allows to browse all the files available on the Google Drive, while the third one displays all the music there.
This described plug-in allows to listen to not only the songs we have uploaded by ourselves, but also the elements that have already been shared with us by other people. The player can be also used from drivetunes.org website, after syncing it with your Google Drive account.
The file formats that are supported by the program are MP3 and M4A. The authors claim that OGG and FLAC formats will be also supported soon. DriveTunes does not allow you to save files onto your hard drive, or to manage them. If you want to do such actions you have to use standard features of your Google Drive.
One more quite interesting issue: the company based in Mountain View has recently added a new feature to the desktop client for its Drive. Ever since then you can share your files and documents wit other people without using the online application - you can do it with your desktop client. It wasn't possible earlier, so it is a big step forward indeed.
The easiest way to share a file is by using the context menu in Windows Explorer. Here you can find the Google Drive menu, click on it to see a sub-menu with Share feature. This new function will become available for all the users in the next couple of days.
What else do you use Google Drive for? Share your experience in the comments below!