If you are looking for a way to lock down certain conversations in WhatsApp so that no one can see them or the notifications that are linked to those chats. This article will show you how to quickly and easily lock individual chats in WhatsApp to give you the highest possible privacy level.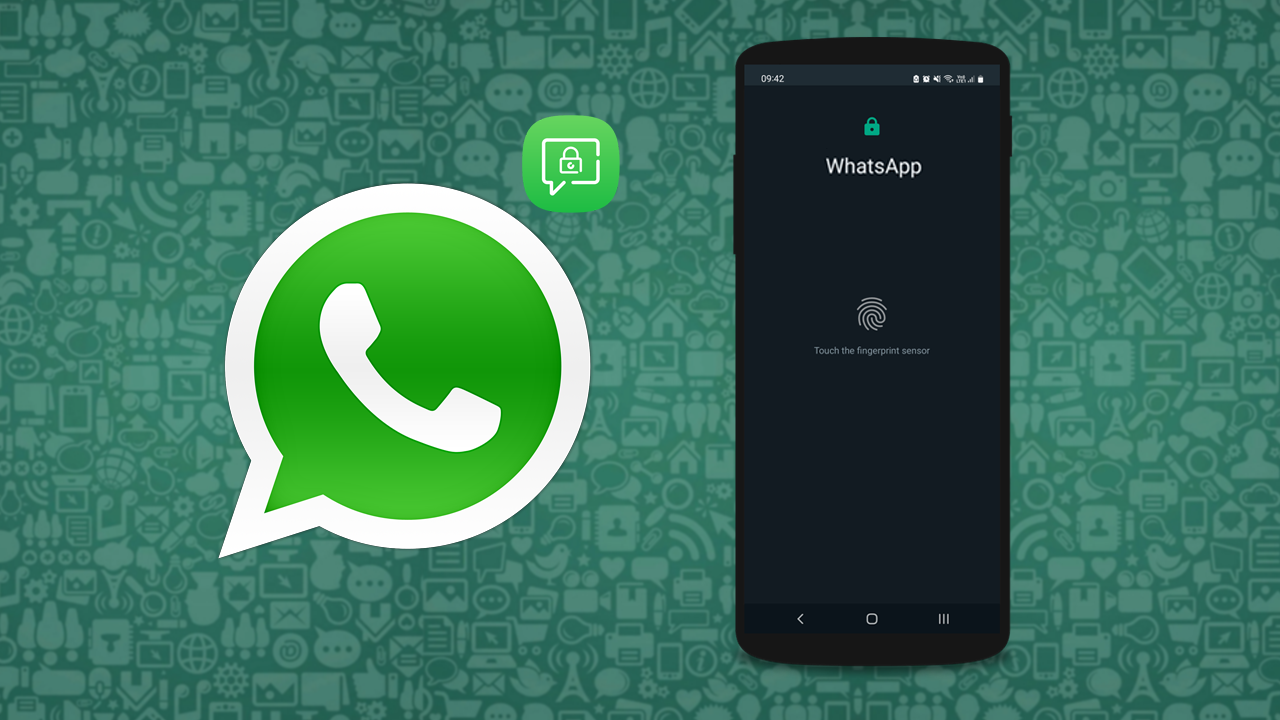 Related: How to use ChatGPT on Android or iOS | The Best ChatGPT Apps.
Privacy is of utmost importance in the digital age we live in and recognizing this, WhatsApp has introduced a new privacy feature that allows you to block access to specific chats (lock them). Previously, you could only block access to the entire WhatsApp app using fingerprint or face identification, however, it's now possible to block access to individual WhatsApp chats on both iPhone and Android devices. The only way to grant access using your fingerprint, face ID or another security method you have set up.
While this probably sounds trivial I'm sure you can imagine quite a few scenarios where this feature would be super handy. Even if those scenarios are nefarious ones. For example, if you are planning a surprise party for your partner or kids, you wouldn't want them to have access to the party organization chat and know all the details. This is one of the reasons WhatsApp has introduced the option to block specific chats, making it mandatory to use fingerprint or facial recognition to open them rather than a password.
Before you lock WhatsApp chats/conversations there are a few things you need to consider because they impact both access and notifications:
The blocked chat will be hidden from the Chats list.
Messages received in blocked chats cannot be previewed on the locked screen of your phone.
Notifications for blocked chats will not be displayed.
You can block both individual and group WhatsApp chats.
The WhatsApp chat lock feature is fully compatible with the app's full-screen lock, which prevents access to the entire app.
Now you know what to expect, let's take a detailed look at how you can block specific WhatsApp chats on both iPhone and Android
How to Block Any Chat on WhatsApp Specifically (Android or iPhone)
Open WhatsApp and go to the chat you want to block.
Once inside the chat, tap on the chat's name.
This will take you to a new window where you need to select the "Block chat" option.
You will be prompted to authenticate to activate the function.
Depending on the authentication method you use, you will unlock the chat in the future. If your phone has a fingerprint scanner, you will scan your fingerprint. If you have Face ID, you will use a facial scan. Alternatively, you can set a PIN code if you prefer.
After completing the setup, the chat will be locked and automatically moved to the specific folder of blocked chats, which can be found on the main chats screen.
Important Note: Although WhatsApp is rolling out the chat-blocking feature globally, it may take several days for it to become available to you. In that case, you just need to wait for the feature to be activated.
How to Access Blocked WhatsApp Chats on Android or iPhone
Open the WhatsApp app.
Go to the Chats screen.
Select the "Blocked Chats" folder.
Here, you will see the list of blocked chats. To access their content, you need to provide the required authentication information.
By following these steps, you can ensure that your sensitive conversations are protected and inaccessible to unauthorized individuals. WhatsApp's chat blocking feature enhances your privacy and gives you more control over who can access your chats.