If you need a passport photo and want to avoid the inconvenience and expense of visiting specialized locations and enduring lengthy wait times. This article will provide you with all the information you'll need to effortlessly produce flawless passport photos within the confines of your own home.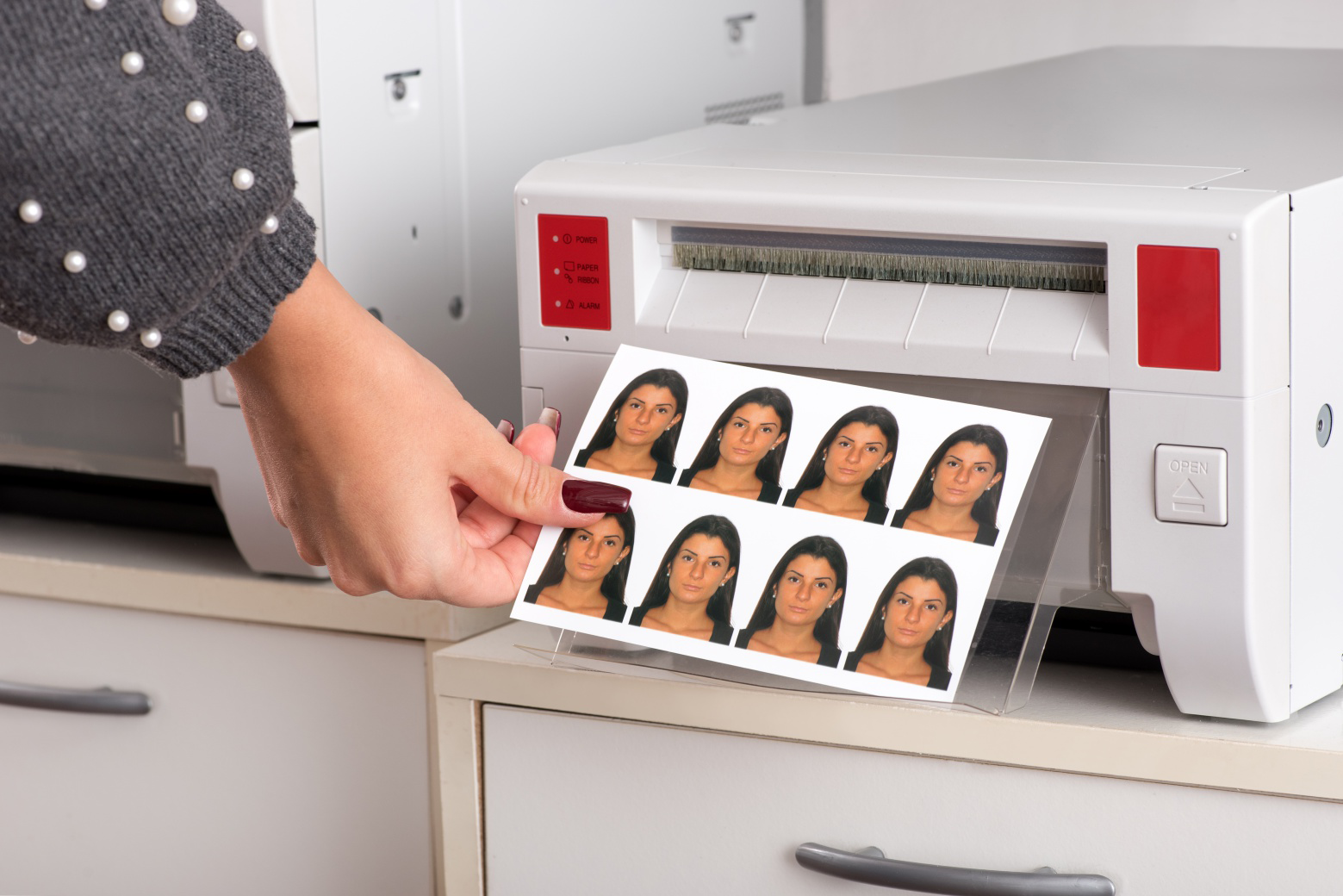 Need to make a photo for your passport but don't want to waste your time and money on going to a special places and waiting for the result? Then, you should definitely try to do that at home. However, it's not a simple task as there are strict requirements you should follow. Otherwise, there are chances that your photo will be declined.
In this article, we'll tell you how to make a perfect passport photo that will have all the chances to be accepted. The key here is to have a reliable software, and we have something to offer. Keep reading to learn more about powerful passport photo maker.
Passport Photo Maker: Overview
This passport photo editor has professional-level tools that will make your work easier. It offers ID templates, automatic facial recognition, backdrop substitution, and other features. The program is fantastic because it has templates for over 130 countries. The database is updated whenever the government modifies the guidelines. Users can modify the templates as needed.
You can use this software to create images for travel papers, driver's licenses, company ID cards, and other purposes. The editing process will take you little time and effort because you only need to upload your photo and select the required document type and country; the program will handle the rest for you. That's all!
Want to know more about how to make a perfect passport photo using this program? Then, keep reading, and you'll see how easy the process is.
Step-by-Step Tutorial
Taking a perfect photo for your passport can be easy with this passport photo maker. Just follow the steps below to learn more about the editing process.
Take a picture
Take a picture of yourself against a plain background. You can do it either with a camera or your smartphone. Avoid smiling and keep your eyes open. Look straight ahead at the camera. If you have glasses, be sure there is no glare on the lenses and your face is visible. You can have a friend or family member take your passport photo, or you can get your photo taken by an acceptance facility or photo vendor.
If you're planning to take a photo for the USA passport, you should look through some tips to take an ID picture as there are strict requirements.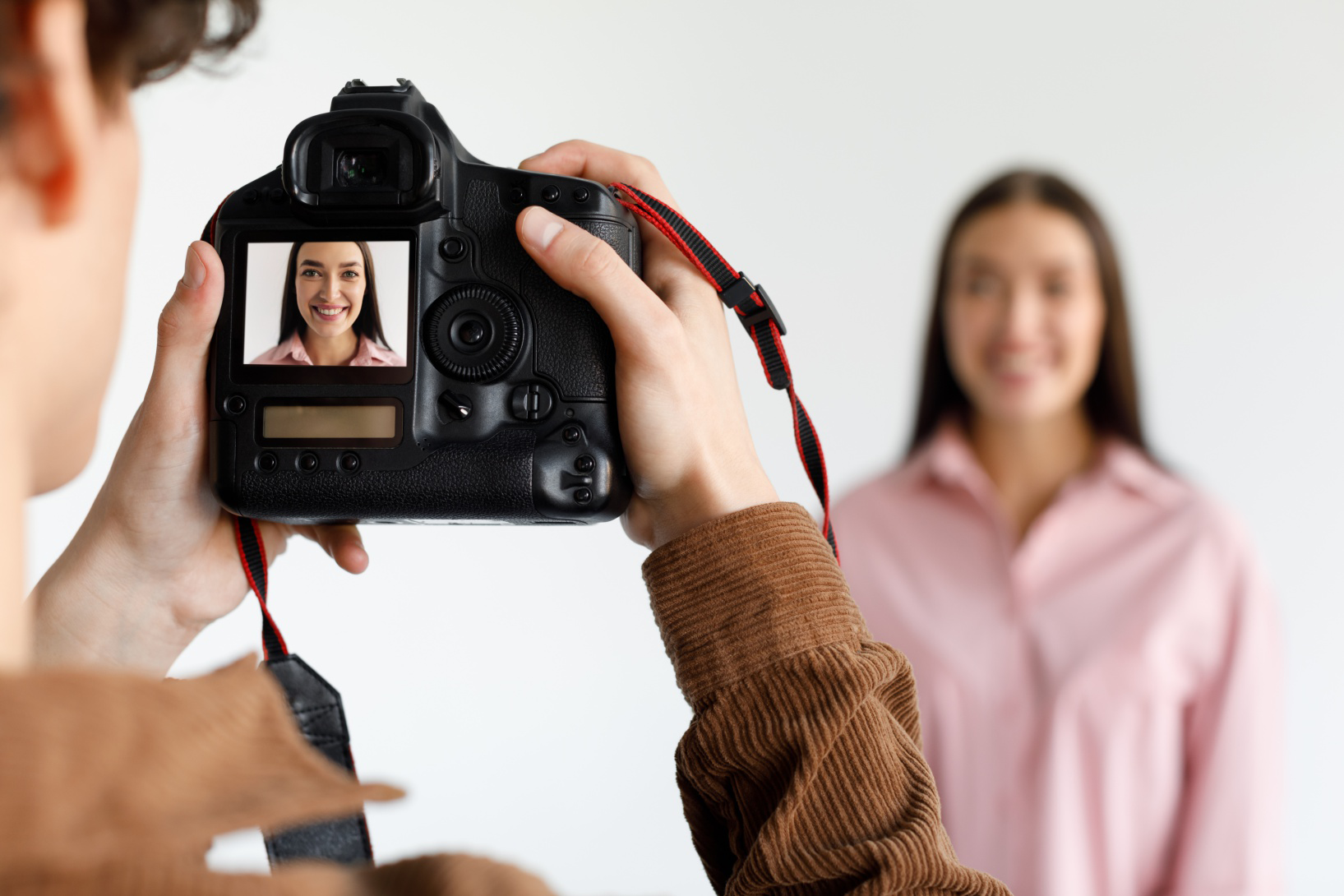 Choose an ID template
To make a professional passport photo that meets the official requirements, simply choose a suitable document type. After, the passport size photo maker will automatically apply all the settings, and you will get a photo with the right dimensions.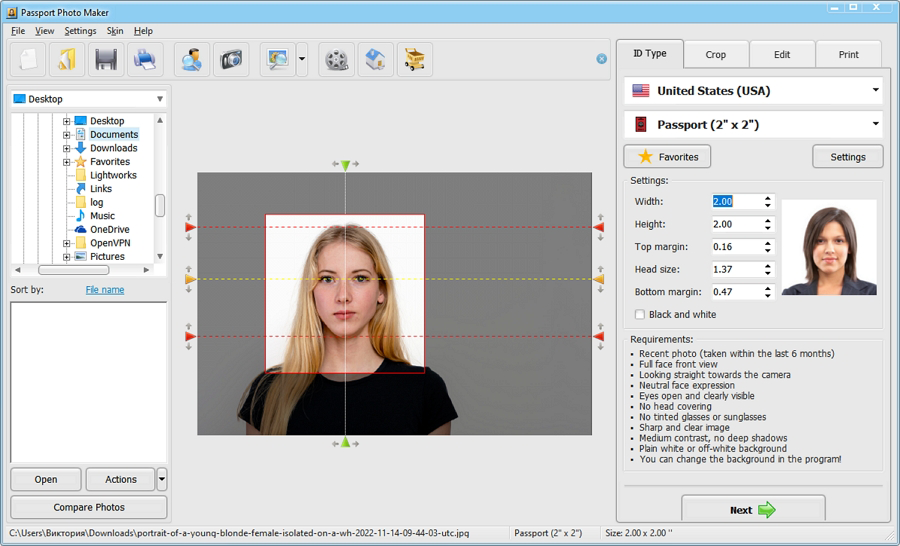 Edit your photo
Try not to over edit the photo, as it's prohibited to alter your appearance. However, you can adjust brightness, improve contrast and color balance. Besides, you can select a background color as needed, and the background color of your photo will be replaced with one click.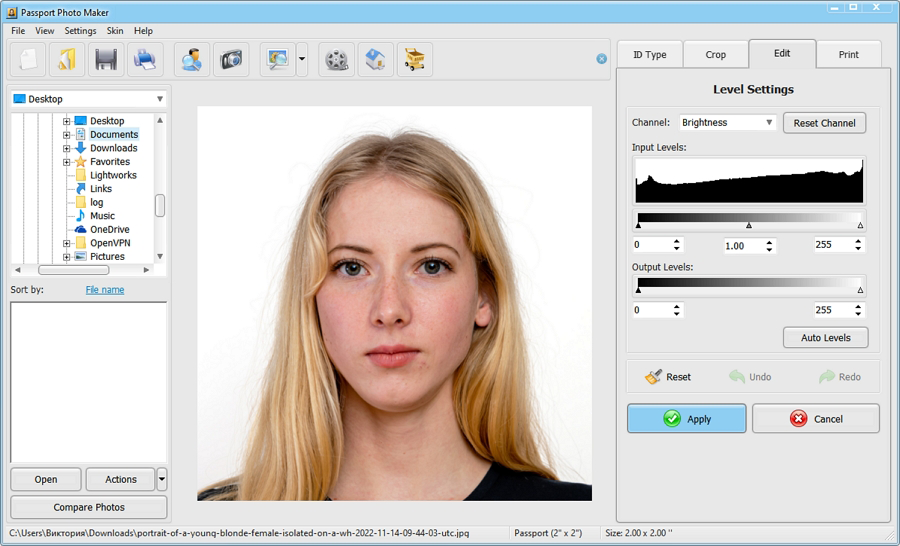 Print the ID photo
The last step is to print your photo. What is great about this ID photo maker is that its print module allows printing on any type of paper and automatically fits the required number of photos on a page. Moreover, you can print different types of photos on the same page.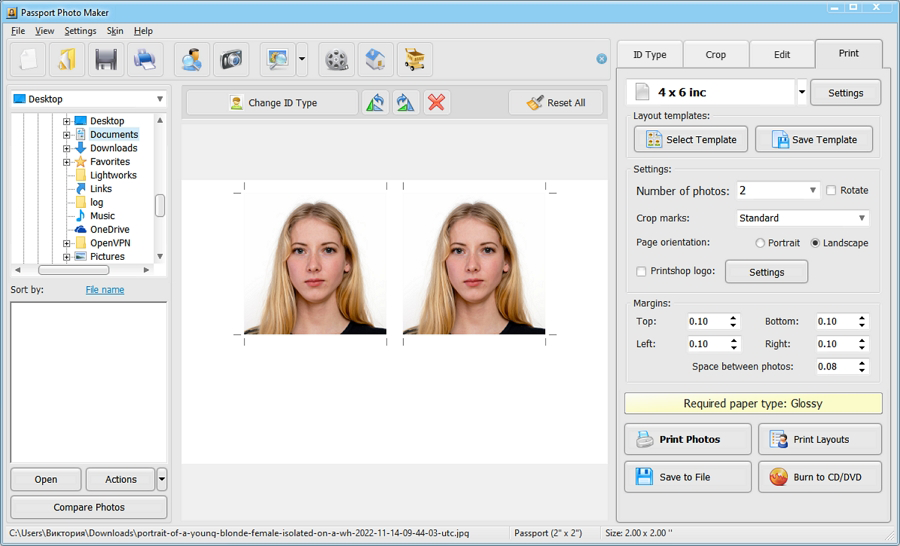 Bottom Line
As you can see, making an ID photo is an easy task with the help of the right program. Photo preparation is fast and automatic, you do not need to spend your time searching for all the requirements on the Internet, you just need to select the desired type of documents in the program and that's it! With this passport photo maker free download, you can check out the software capabilities. Now it's time to get your ID photos prepared!