If you like to use the Notes app on your iPhone or iPad to jot down all sorts of information. This guide will show you how to enable password protection for any notes you have saved in the app, on any device currently running iOS 11.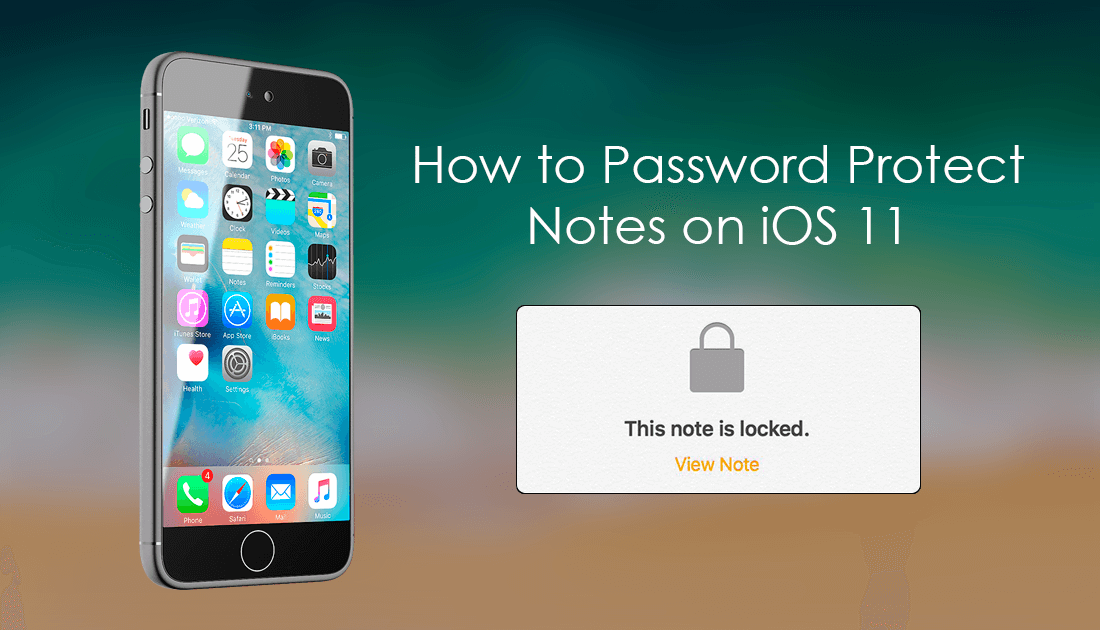 How to Increase Battery Life on Devices Running iOS11.
As a responsible individual, you probably already have a passcode or one of Apple's many other security measures enable on your device, preventing unauthorized access. So adding an extra password to note files may seem excessive. However, in a world where hacks and data breaches are becoming more and more common, it's better to be safe than sorry, especially when password protecting notes on iOS is so simple.
The best part about password protecting notes on iOS is that you don't have to password protect the entire app or all the notes you have saved. Instead, you have the ability to choose which notes password protect and which to leave open.
Password Protecting Notes on iOS 11. (iPhone & iPad)
To start password protecting notes, open the Notes app on your phone or tablet and swipe to the left on any note you wish to password protect. This will open a new list of options, on this list find and tap the small grey lock icon. On tapping this icon you will be directed to a new screen, where you will be required to enter a password.
This password will be the new password you use to open any and all note files you decide to password protect. Make sure you don't make this password the same as your phone's main unlock password… That would be rather pointless.  Once you have entered the password, you will be required to enter it one more time to verify you have entered it correctly. In the top right-hand corner, you can now tap the Done.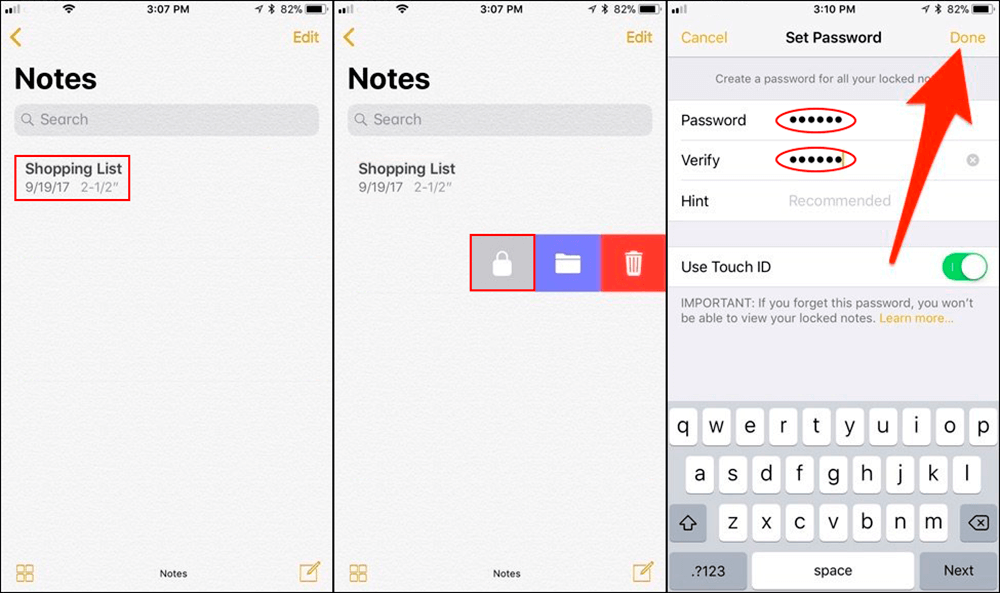 Now that you are back on the main Notes app page you will see a newly added padlock symbol next to every note you have password protected. By default, the first time you add a password to a note file it will start in an unlocked state. Because of this, you will have to tap Lock Now at the bottom of the screen to lock the file. All of the preview text will also be removed from the files cover image, replaced with either a locked or unlocked image.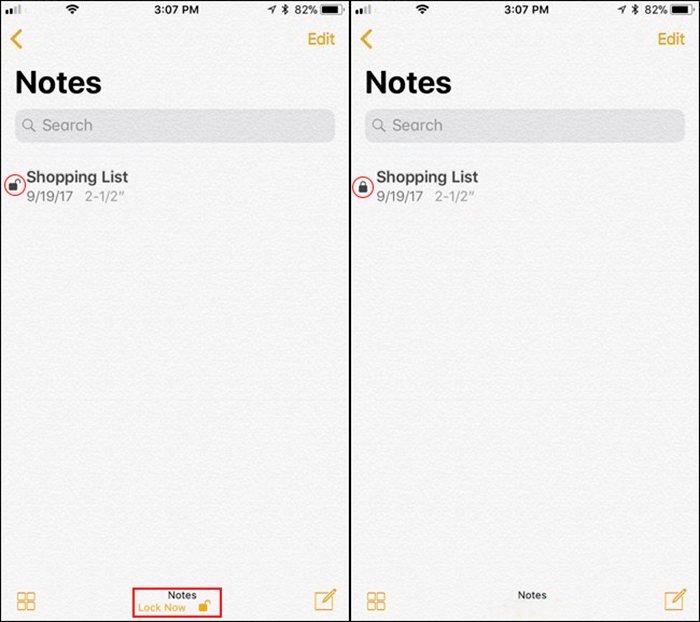 To open locked files tap View Note. If you have Touch ID, you can unlock the note with it or by typing the password you set earlier. To lock the note again tap the unlocked padlock icon in the upper-right corner of the screen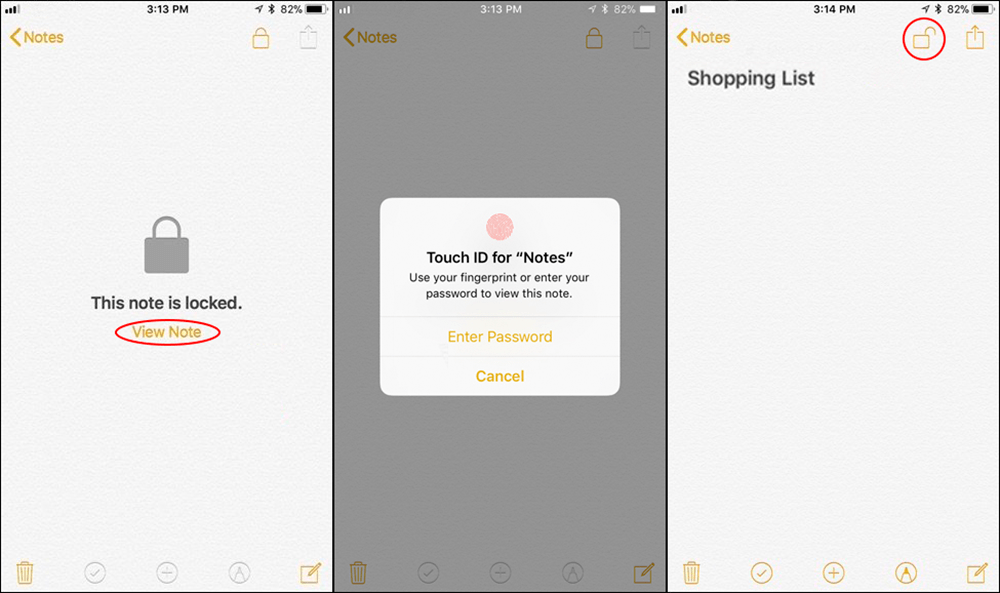 Note: You can also tap Lock Now at the bottom of the main notes screen to lock all unlocked note files in one go.
If you ever want to remove password protection from a note, swipe on it like before and tap on the gray lock icon again. You will need to enter your password or use your touch ID to verify the change. It's also important to be aware that all locked/password protected files will be locked on any devices you sync with.