If you got a glimpse of Epic Games MetaHuman Creator video back in February, you've probably been really curious to try out the photo-realistic character creator for yourself. Although not much is still known about the amazing looking character creator, it's now possible to request early access to the cloud-based MetaHuman Creator software.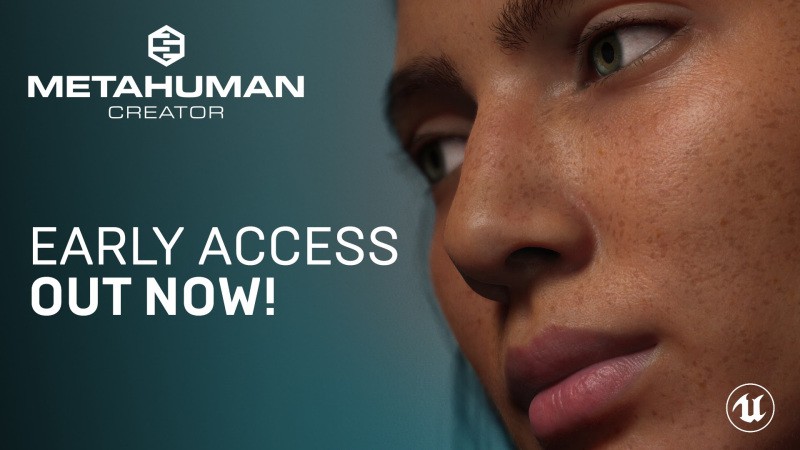 Related: How to get Text to Speech for your Twitch Chat. (Enable TTS Twitch)
A couple of months ago Epic released an amazing video showcasing their brand new video game character creator software called MetaHuman. The video detailed an impressive and apparently easy to use character generator that allows content creators to build unique characters from the ground up in a fraction of the time it would normally take. Apart from saving a monumental amount of time, MetaHuman generates some of the most realistic characters you've probably ever seen. Check out the teaser video below to get a better understanding of just how impressive MetaHuman is.
Starting today, it's now possible to sign up for early access to MetaHuman Creator, though there are some wait times involved as Epic rolls out access to users at a gradual pace. As the cloud-based MetaHuman tool is quite resource-intensive (understandable) Epic is police server traffic very heavily in order to give those who get access the best possible experience.
Even if you aren't an experienced character developer (myself included) you'll probably want to sign up to the MetaHuman Creator early access program just to see what sort of character you can create. The good news is that signing up to MetaHuman early access is super quick and easy and doesn't require you to submit any proof that you have character development or developer skills. Let's hope the official quote stating "MetaHuman Creator is so easy to use, you may not even need to open the user guide" is true!
How do you sign up for MetaHuman Creator early access? Get MetaHuman Creator early access now.
As expected, MetaHuman Creator demand has been super high, and due to its cloud-based system, Epic is adding people to early access at a very conservative pace. I sent my request a few hours ago and received an email reply stating that it may take several days to get access.
To get access to MetaHuman Creator early access you'll need to head on over to the MetaHuman Creator website and sign in using one of the listed options your Epic Games account or one of the usual options.

Once you have signed in using your chosen account (I used my Epic Games account) the rest of the process is pretty straight forward, simply enter your personal details then click submit at the bottom of the page.
While you wait for your confirmation email and access to MetaHuman Creator you can check out the recently released video of MetaHuman Creator in action. For a tool that puts out insanely detailed models, it looks really easy to use.
Another interesting feature of MetaHuman Creator is that once you have created a character / avatar, you can animate it in real-time because Metahumans have default facial and body animation rigs. Or if you're really keen on doing custom animations you can use Epic's Live Link Face app for iOS, which lets you capture your facial gestures and translates them to your Unreal character. Considering Epics current dispute with Apple, it's surprising there's no Android version of Live Link Face at the moment… Hopefully, it's coming soon.