We recently wrote an article detailing the steps required to remove Metadata from photos. Information such as your name, copyright information, location etc. After receiving plenty questions asking how to prevent certain data being saved to images, we have decided to do a follow-up article showing you how to stop your Android Phone/Tablet automatically Geotagging your pictures with the Location they were taken.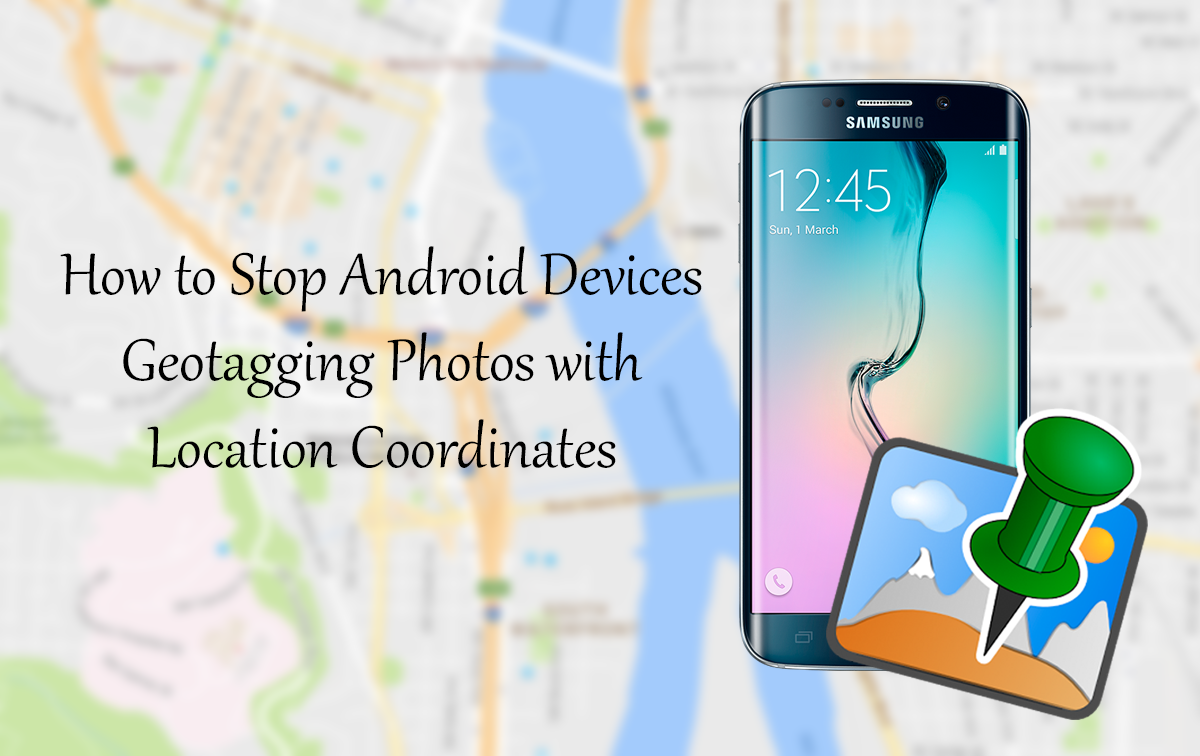 How to Create Shareable Collaborative Albums Using Google Photos.
For those of you who aren't 100% sure what Geotagging is, it is the process in which your device will use its inbuilt GPS technology to save the location coordinates of the place you captured a photo. This location information is saved to the images Metadata, along with an assortment of other information like your name, time the photo was taken and capture settings, like ISO and exposure.   
Depending on your device's make and model, Geotagging may or may not be enabled by default. Geotagging isn't just limited to Phones and Tablets, modern cameras also offer the feature which can easily be enabled or disabled from their settings menu.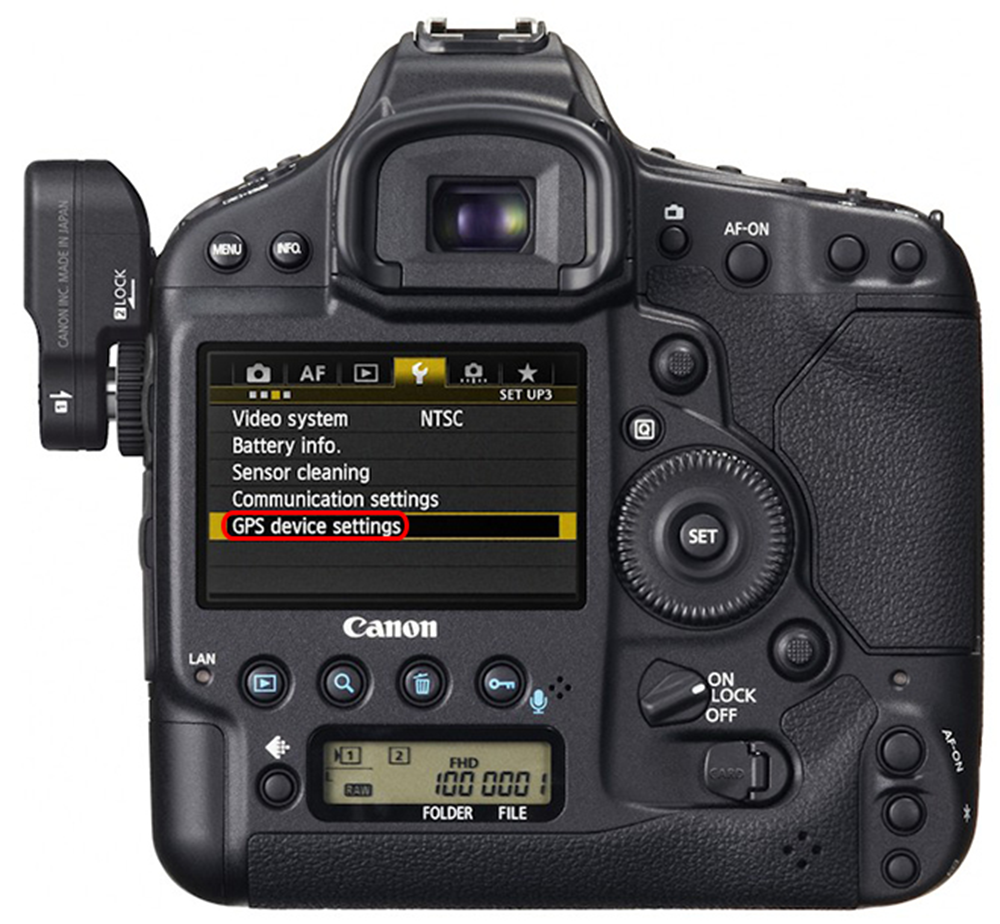 Geotagging is both an awesome feature and a possible security/privacy issue, depending on where you are taking images and where they end up. If you are taking photos of holiday attractions it's a great tool you can use to catalog and name your photos. On the other hand though, if you are taking selfies in your bedroom or bathroom this location data can be quite dangerous, depending on what you do with the image afterward. It's generally a good idea to remove all metadata regarding locations before you upload these sort of pictures. If you would like to know how to remove location data and other Metadata information from images and files click on the link below for the full how-to guide.
How to Remove Personal Metadata from Photos and other Files.  
Note: Most online services like Facebook and Imgur remove Metadata data from images for privacy reasons, however, it's always best to do it yourself to be 100% sure. You never know what they might do with the information before it is removed and uploaded.
How to Disable Geotagging on Android Devices.
As there are so many makes and models of phones on the market this guide may not fully cover the steps for your specific model, however, after reading and following the steps, you should be able to find out where the settings are, as most Android devices are going to have a very similar layout.
The first thing you should know is that the first time your launch your camera app your phone will ask you to allow certain permissions, location information is almost always on this list. By now though you have long since passed that notification, so you will have to make the change manually.
How to disable Geotagging in Google Camera (Assorted Android Devices)
First, open the camera, then tap the Three Lines in the upper left corner, this will open the main menu.
The very top option in the settings menu is Save Location. Change this to Disabled using the toggle.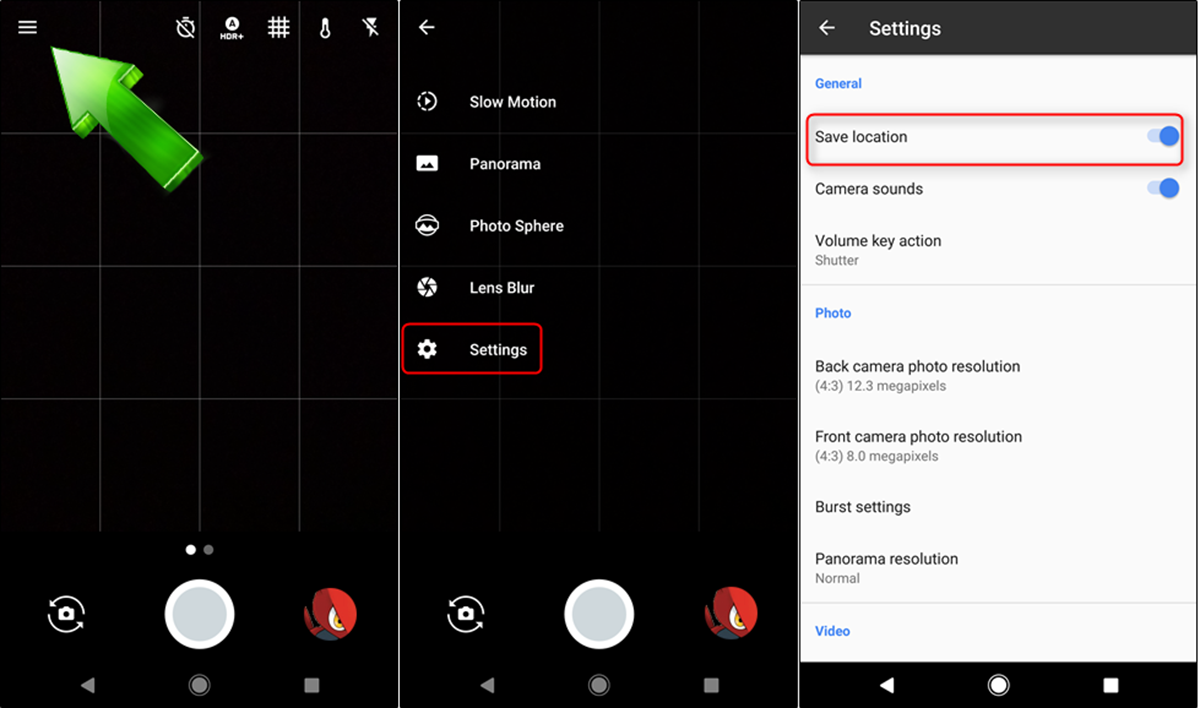 How to Disable Geotagging on Samsung Devices.
Depending on which model you are using this may be a little different but you should be able to work it out easily enough from these steps.
First, open the camera, then tap the Gear Icon in the top right corner (portrait mode)
With the menu open, scroll down close to the bottom, until you see Location Tags. Using the toggle set this to Disabled.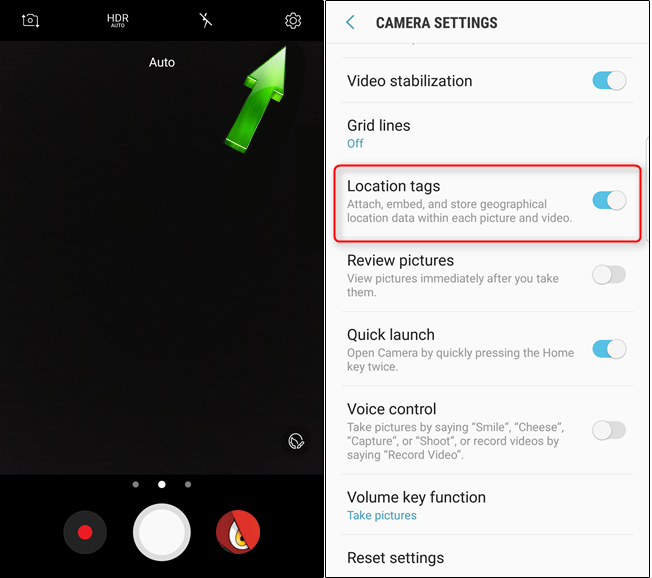 An Alternative Way to Disable Geotagging (Works on all Android Devices)
This method will work on all Android devices and will completely block the camera from accessing your location.
First, open your phone's settings menu.
From the settings menu, scroll down and select Apps.
Now you will need to find Camera on the list, tap it, then tap Permissions.
Somewhere inside the Permissions section you should see Location, make sure the location toggle is set to Off.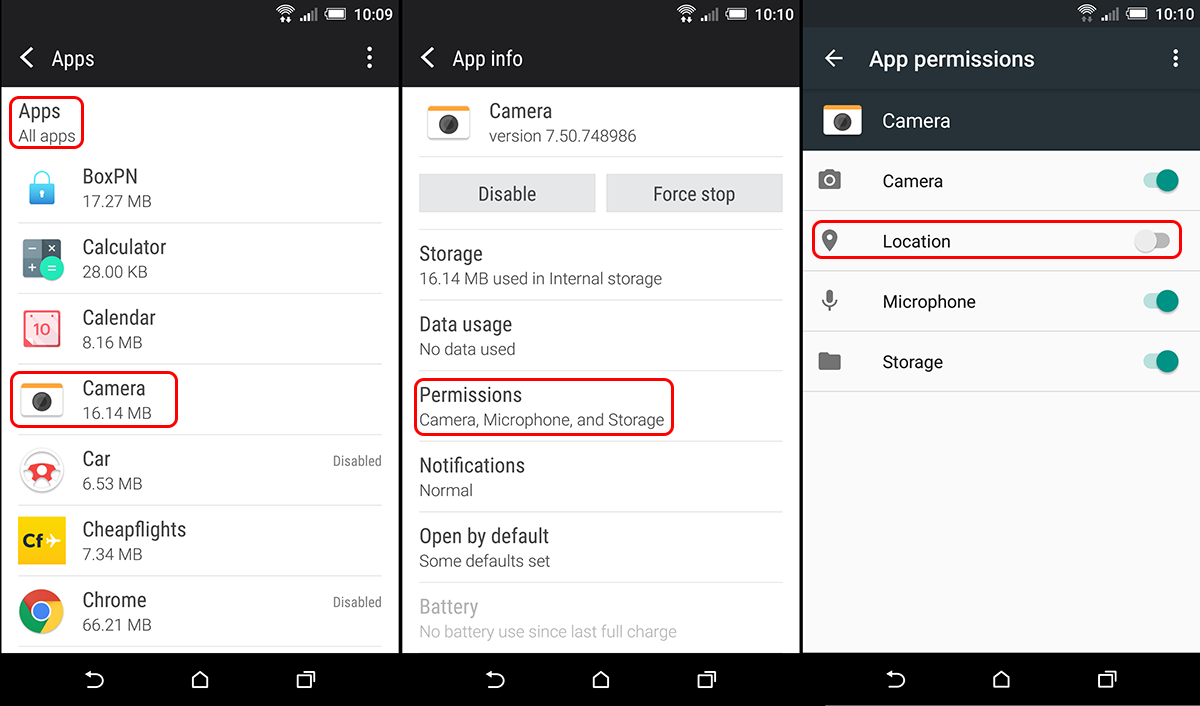 That's it your camera will no longer be able to access your phone's location data. Another alternative is to disable your GPS/Location services before taking pictures somewhere you'd rather not have location data saved for, like your bathroom or bedroom or just home in generally really.
Note: if you are using other third-party camera apps or apps that use your phone's camera you should investigate the settings within these apps to see if there is an option available to turn this data collection off. If there isn't I would suggest disabling your GPS whilst using them.