If you have been looking for a way to prevent emails you send from Gmail being forwarded and or copied by the users you send them to, this guide will show you how to create emails which can't be forwarded or copy and pasted. You'll also learn how to password protect emails sent from Gmail.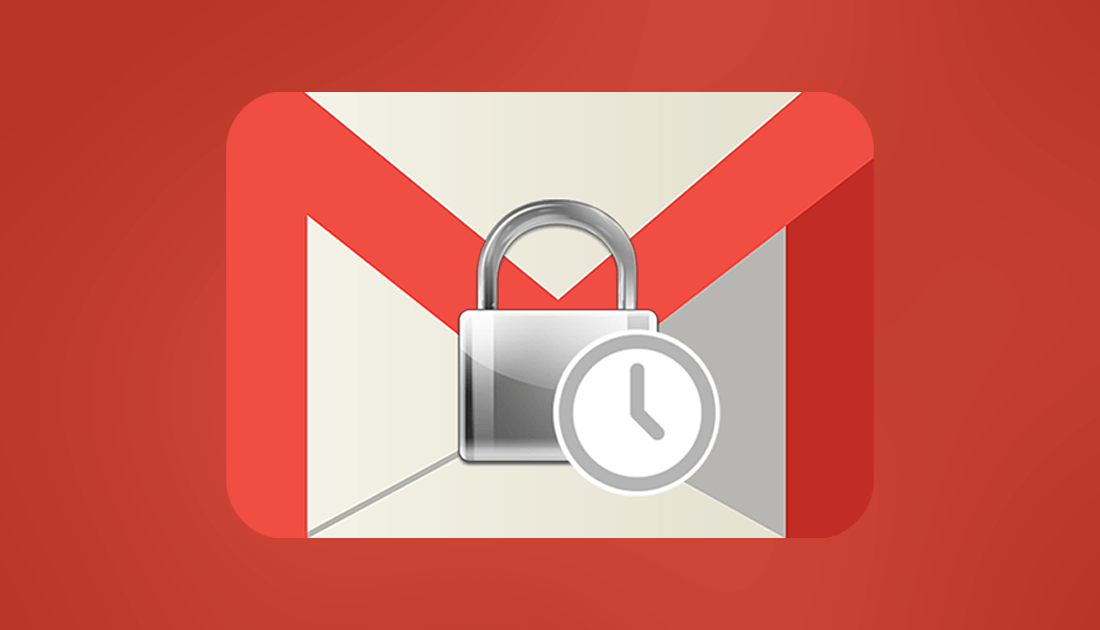 How to Backup Google Authenticator. (Google 2FA)
Over the last few months, Google has been spending a lot of time updating and refining Gmail. The email service has had its UI (user interface) overhauled and a ton of new features added, one of the most useful gives you the ability to prevent users forwarding emails you send from Gmail. As well as preventing email forwarding it also prevents the contents of specially created emails from being copied, printed, and download, plus allows you to password protect the email with an SMS code.
The feature is already live so any Gmail account holder can start using it immediately, so follow along as we guide you through the process of preventing email forwarding using Gmail's new tools.
How Do You Prevent People Forwarding, Copying, Downloading or Printing Content From Emails?
As with most things, Google and Gmail related, using features is far easier than finding the initial option to starting using the feature. To begin, sign into your Gmail account as you normally would, then click Compose to create a new message. Once you have the new message window open in front of you, click the small padlock icon with a clock on it (confidential mode).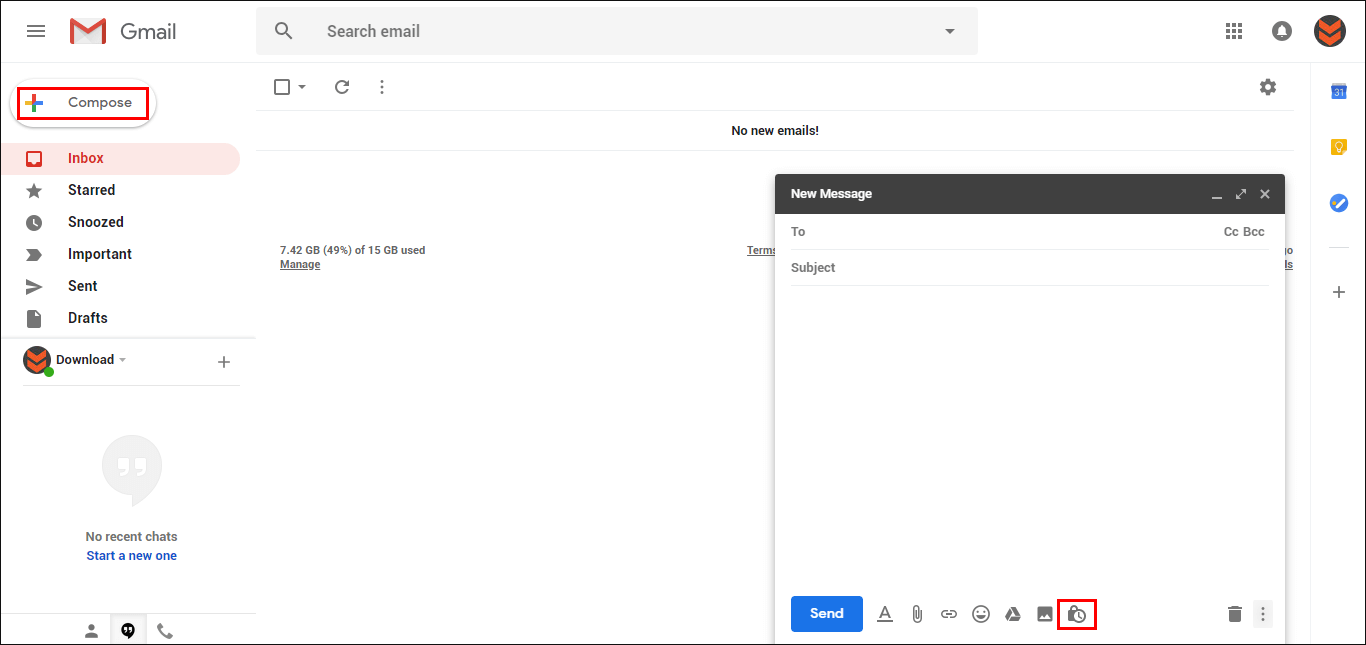 This will open a new interface which you can configure to your requirements. Setting an expiry date will force delete the email once the preset time is up.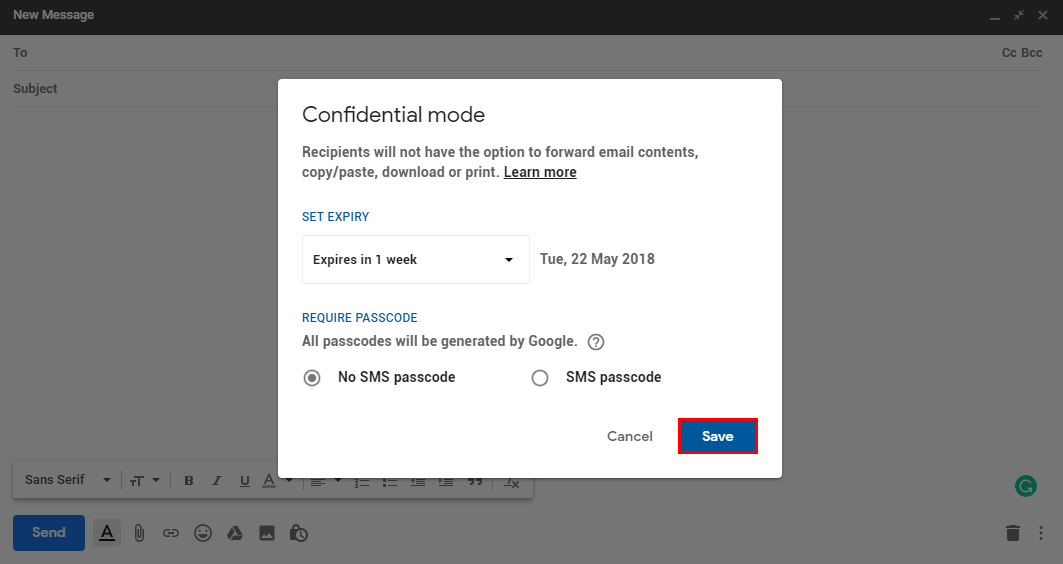 If you would like some added security, you can select SMS Passcode, then compose your email. Once your email is ready to send, click Send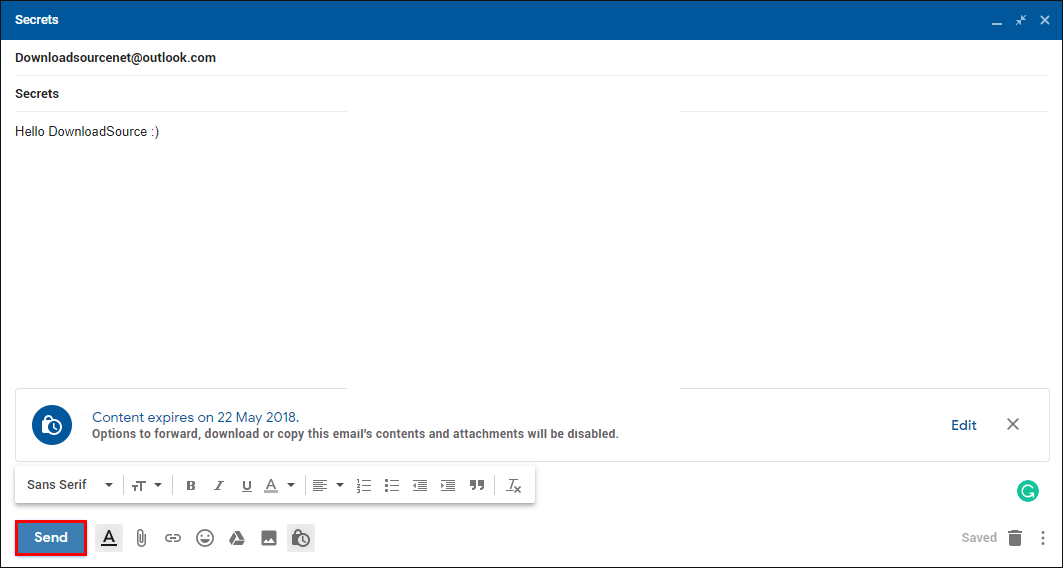 Next, enter the phone number of the email recipient. (not yours theirs)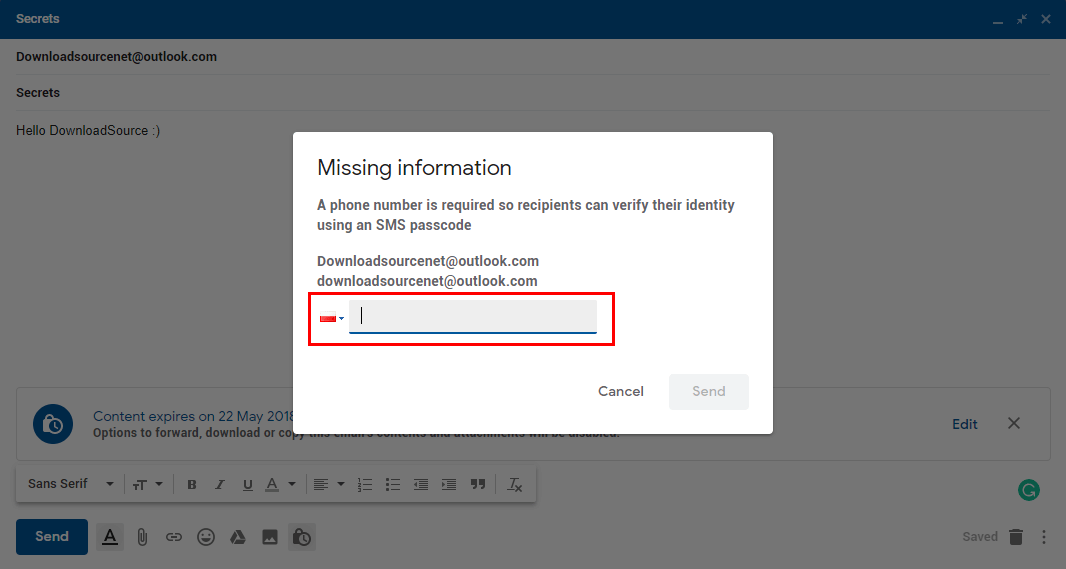 By doing this Google will send that phone number (the recipient) a text message with a 6 digit code they can use to open the email (once they decide to open the email, not immediately)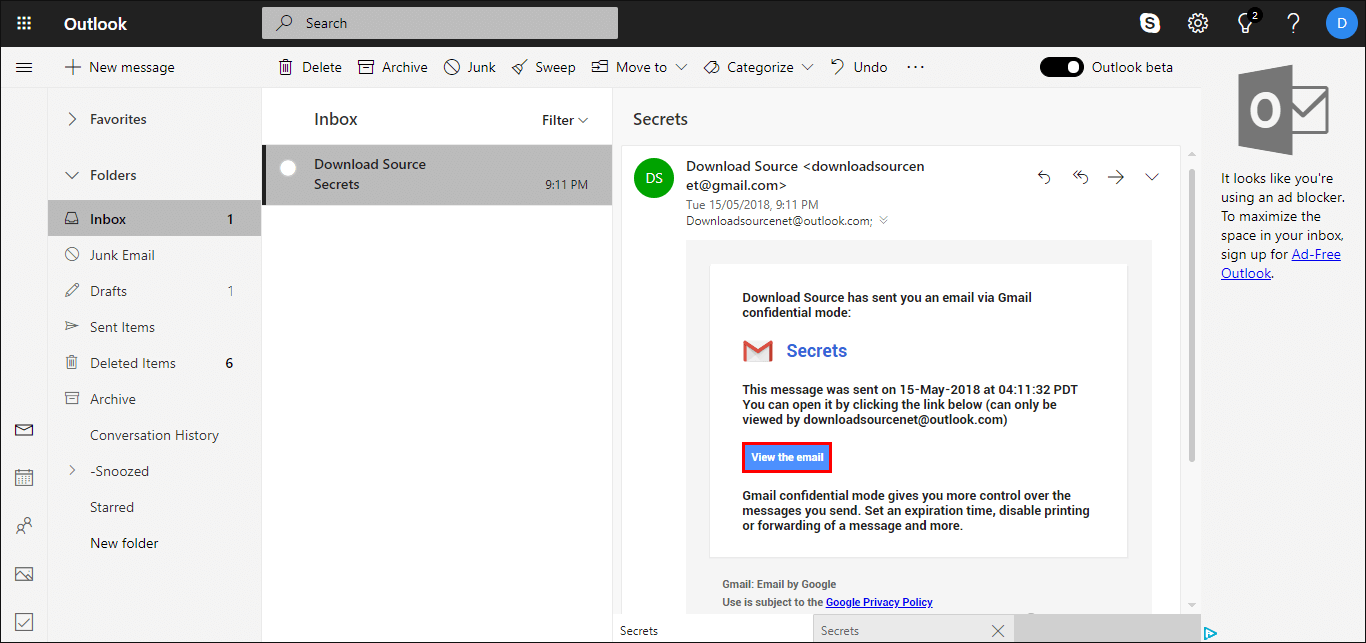 Without this code, the email will remain locked and expire within the designated time period.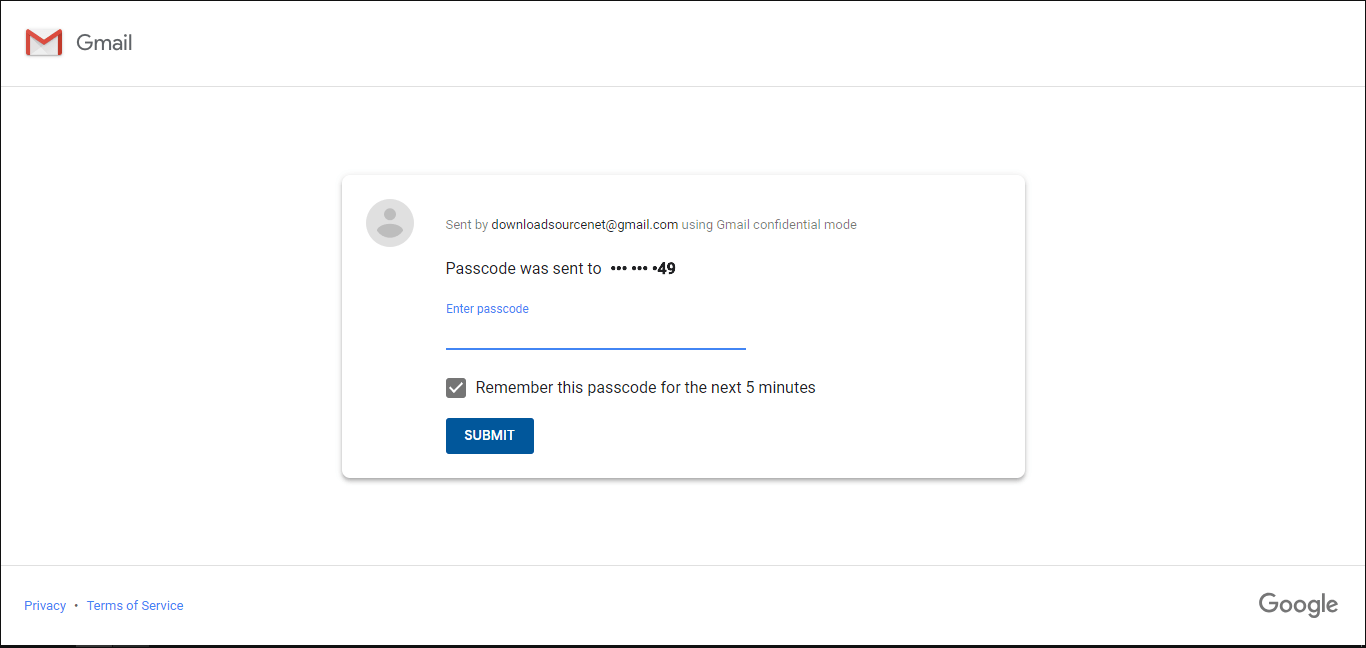 Once the email is open Gmail will prevent all right-click options from occurring on the page and prevent the message from being forwarded, copied, downloaded or printed. What it can't do, however, is prevent the recipient from taking a screenshot of the email or a photo of the screen. Which is something very important to consider when sending confidential information.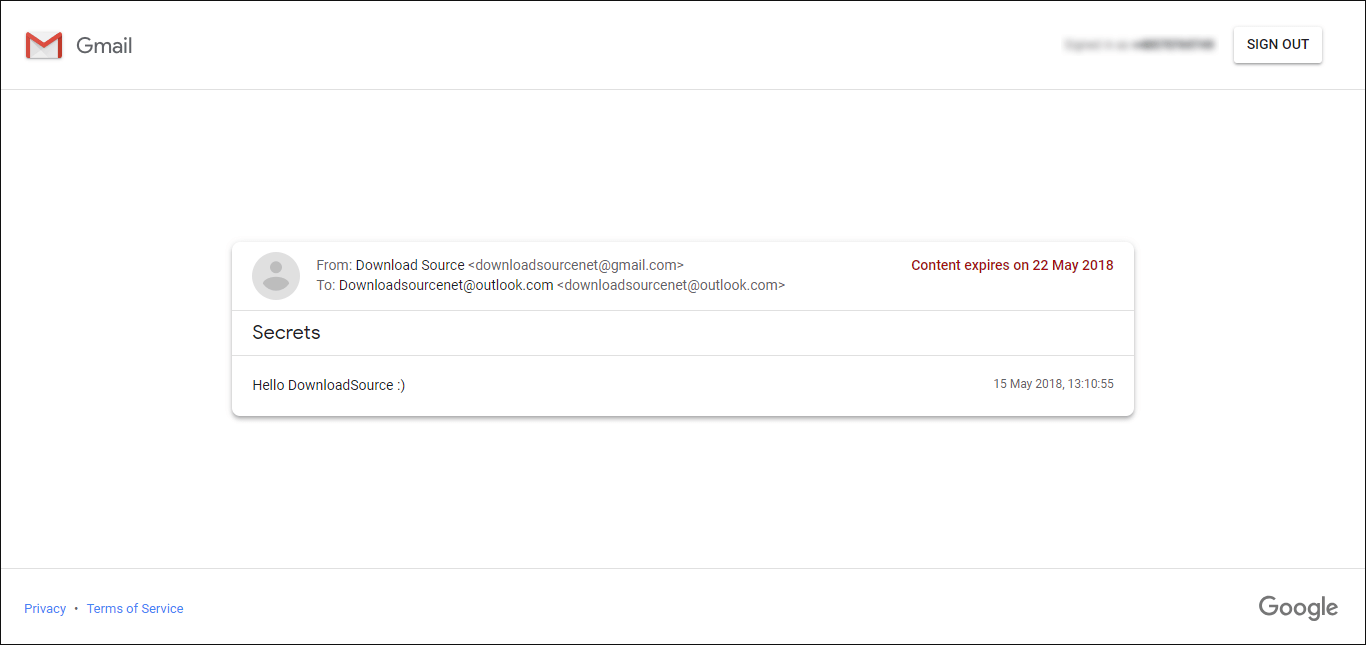 Essentially, Google is simply emailing a link to your content (email) which then reopens in its own minimalist Gmail interface. It's a very clever way to pull users back into Google's grasp, similar to the way Facebook and Instagram keep opened links within their service.
If you decide to skip the SMS Passcode aspect of the service, the email will still open in the same way, however, won't require a 6 digit pin to open, it will simply open into a new window without any option to forward, print, download or copy the contents of the email.
Related: If you are using Microsoft Outlook it has a very similar system available which encrypts emails and also prevents forwarding.