If you are using Windows 11 you may have noticed that the Print screen Key (Prt Scr) is now opening the Windows Snipping Tool instead of the taking a screenshot that you can use anywhere else on your system. Thankfully this annoying and stupid change to the screenshot functionality on Windows 11 can be changed relatively quickly and easily. As long as you know where to look.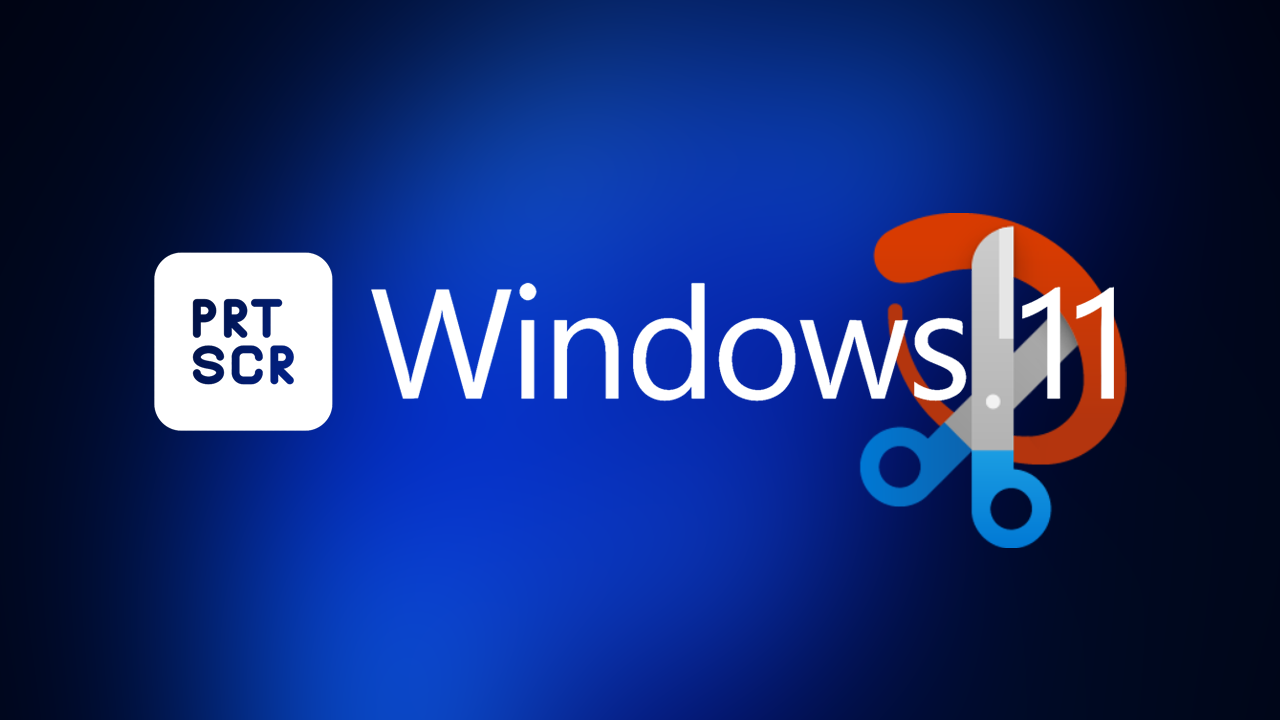 Related: How to Use Google Bard to Create Prompts & Prompt Templates for Midjourney.
The Snipping Tool in Windows 11 is a built-in screenshot-capturing tool that allows you to capture a screenshot of your screen or a portion of your screen. It's been around since Windows 10 under a different alias but has now been upgraded and renamed once again. There are currently several different ways to access the Snipping Tool on Windows 11, you can click on the Start button and type "Snipping tool" in the search box. Alternatively, you can also use the keyboard shortcut "Windows key + Shift + S" to open the Snipping Tool or as of recently you can press the Print Screen key (Prt Scr).
As this is one of the dumbest changes getting around you'll want to change it pretty quickly and thankfully you can! The problem most people will have is finding out where the hell you make a change. Well, that's what we are here for! We're going to show exactly how to and where to stop the Print Screen key from opening the Snipping Tool on Windows 11.
How do you stop the Print Screen Key opening the Snipping Tool on Windows 11.
In order to make stop the Print Screen Key on Windows 11 opening the Snipping tool, you'll need to make the following change.
First, open Settings, by pressing the Windows Key + I, then click on Accessibility in the left-hand panel.
Next, click Keyboard, then scroll down and find the Use Print Screen key to open Snipping Tool.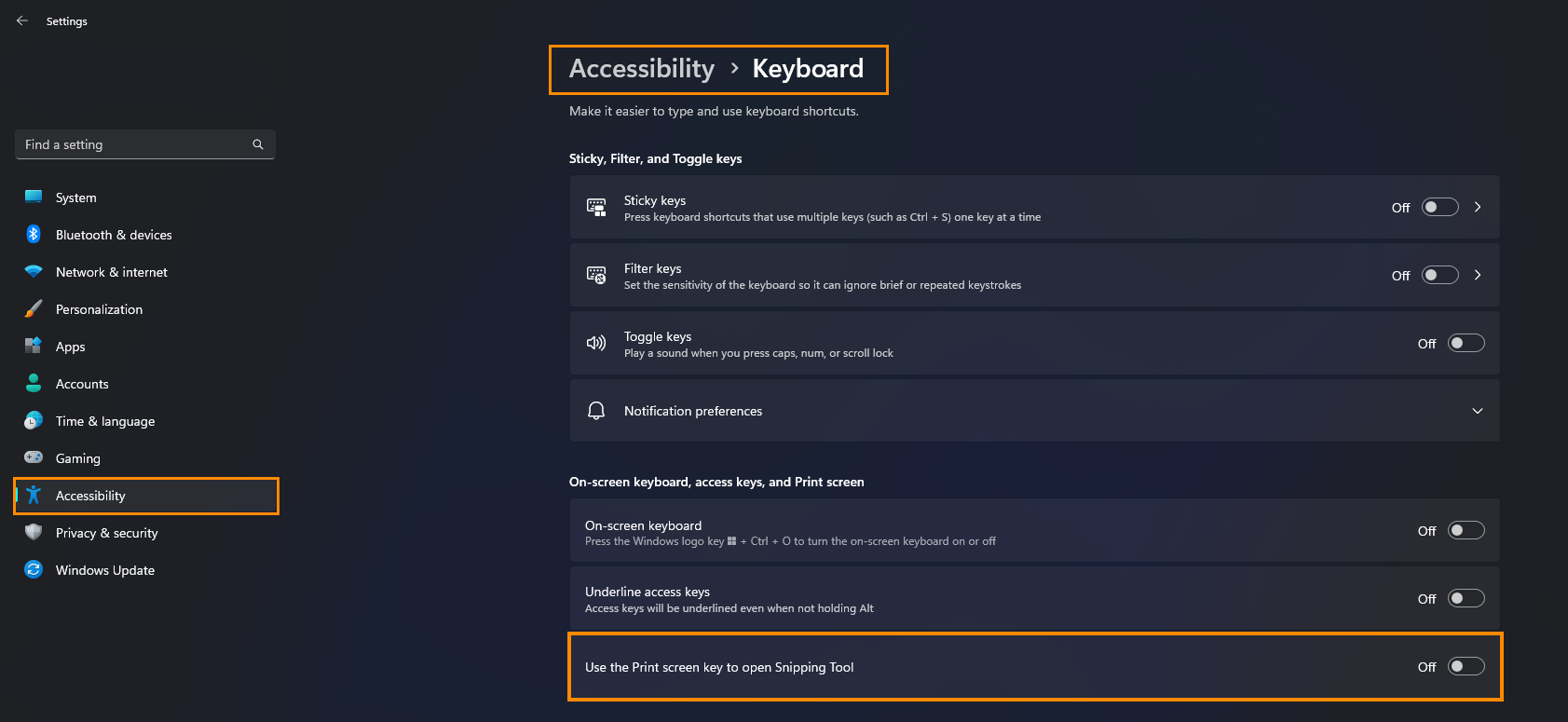 As soon as you make the change pressing the Print Screen keyboard key will take a screenshot in whatever program app, game, etc you have open. You can then paste the content wherever you want it without any extra steps.
Can you do anything about this setting resetting sometimes?
Just like a few other random things on Windows 11 this settings change seems to revert back to default settings from time to time. From my experience, it usually happens after major feature updates but sometimes smaller updates do reset it as well. If this happens just go back to the same location and disable it again.