For a long time, most Internet browsers including Chrome and Firefox prevented extensions from working when browsing in incognito or private mode. Recently, though this has started to change with most extensions now private mode compatible. If you are a Microsoft Edge user and aren't sure how to enable extensions in Private Mode, this guide will show you how to change your configuration.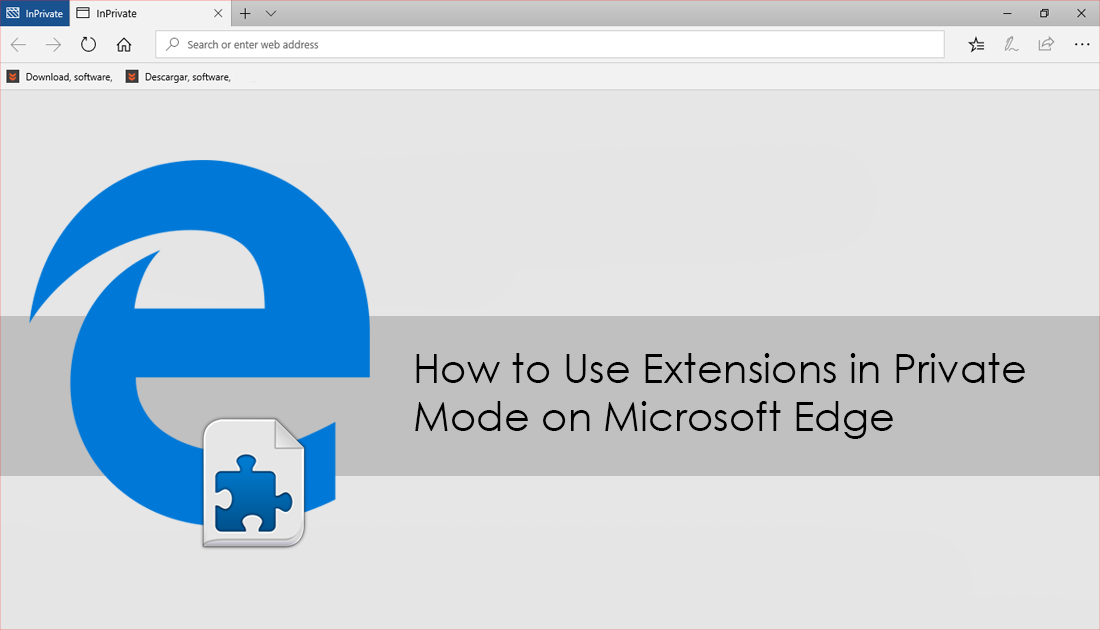 How to Disable All Notifications From the Windows 10 Mail App.
Even though extensions are now permitted in private mode on all most all Internet browsers, there are still some individual extension exceptions. LastPass, for example, doesn't work in private mode on Firefox and Edge or Incognito mode on Chrome. That being said, there are still tons of other extensions that work perfectly in private mode, so continue reading below to find out how to enable extensions in private mode on Microsoft Edge.
Note: This feature isn't yet available on all versions of Windows 10, but will become available from version 1803, which will be released early 2018.
How to Enable Extensions in Private Mode on Microsoft Edge.
To enable extensions in private browsing mode on Edge, you will need to do the following. First, open Microsoft Edge and install any extensions you would like to use. If you have extensions installed already, you won't need to reinstall them. Next, go to Settings > Extensions and choose one of the extensions you would like to use in private browsing mode.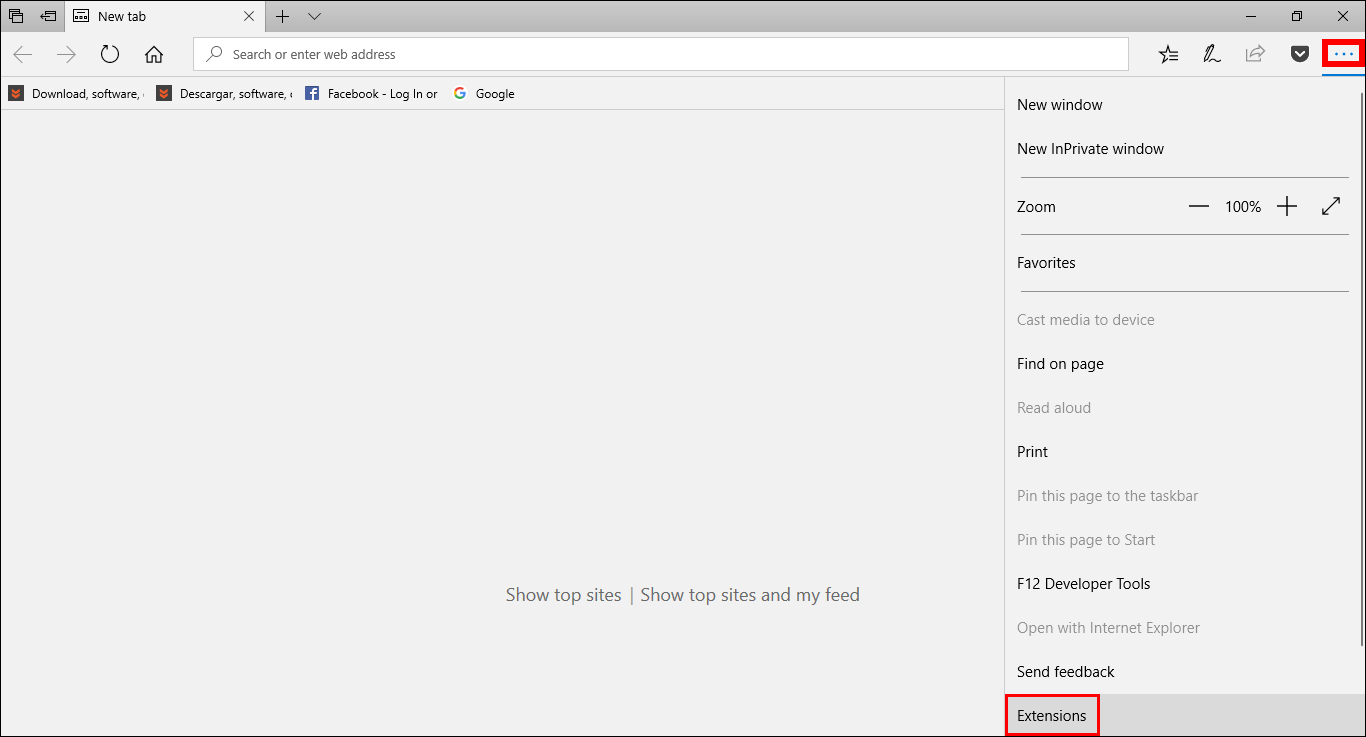 Once it is highlighted, click the small Settings icon to the right of is name.

Here scroll to the very bottom of the list and make sure the box is ticked next to Allow For InPrivate Browsing. This extension will now be enabled during private browsing.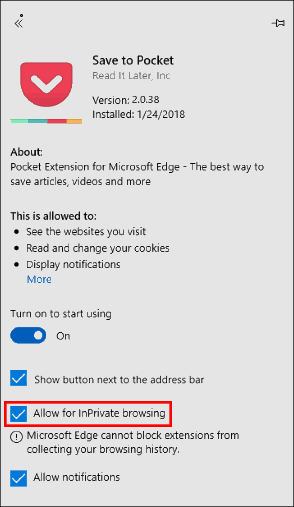 Note: You can also access this option by right-clicking on an extension's icon in the extension bar and selecting Manage.
Unfortunately, for the time being, there isn't an option to enable or disable all extensions in one go, so you will have to follow the above steps for each extension you want active in private mode. Keep in mind that some extension aren't available in private so the option may be missing.
It's also important to note that Microsoft Edge won't be able to block any information gathered and sent by individual extensions, so you are technically using them at your own risk. If you can go without an extension while you are using private mode it is advised. If at any stage you wish to disable a particular extension's private mode privileges go back to the same location and untick the Allow For InPrivate Browsing box.