Back at the start of October Facebook launched its new "My Day" function to users in Poland, testing its new service on a smaller market, less dominated by Snapchat. Since then, however, it has slowly be released to more and more countries throughout Europe and the world in general.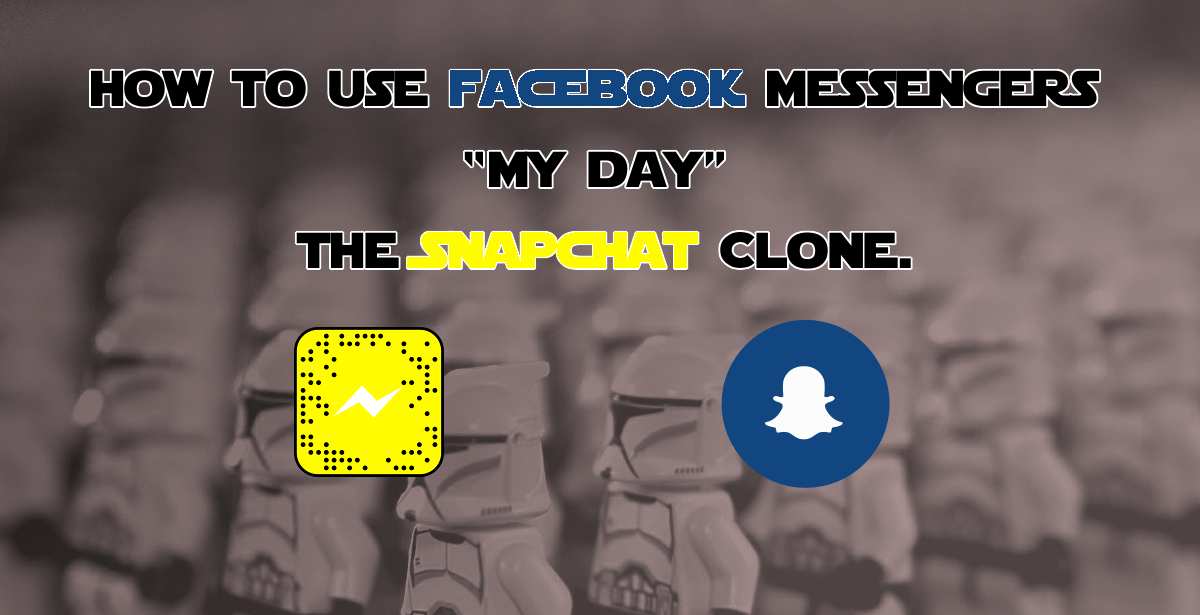 How to Install APK Files on Your Android Smartphone or Tablet.
Facebook's "My Day" feature appears above your recent conversations when users open Messenger on their mobile device. It can actually be quite annoying, especially when swiping back in the direction of your most recent messages. If you swipe too hard or if you think you're not at the top and swipe again with zest, it will automatically open "My Day". Quite interesting also is the fact that Facebook hasn't even tried to be discreet about stealing the concept from Snapchat. It looks almost exactly the same, just in Facebook's traditional color tones.
Using Facebook Messengers "My Day" Function.
Firstly, you will need to make sure your app is up to date, if "My Day" has been released in your area the new function will automatically be enabled. (Unfortunately, you cannot opt out of the function once you have it. Installing an older version from an APK file is the only way to revert) Once you have opened the App, the best place to start is with who you will be showing your day to. In order to do this, you will have to go into Messenger options at the top left-hand corner of your screen, here scroll down to "My Day" and select either of the options.
Option 1: Everyone except: does as it suggests, you tick the boxes of all the people you do not wish to see your day.

Option 2: Custom: Basically works in the opposite manner, you select all the people you do wish to see your day. (When I opened this on my phone it was automatically set to everyone on)   
After you have selected who is privileged and who is not, you can start messing around with all the Snapchat cloned features. Although there are no lenses, everything else works just like on Snapchat, you can add stickers, and share your current state of mind, using new pictures you take with the App or loading previous pictures you have taken in your camera roll.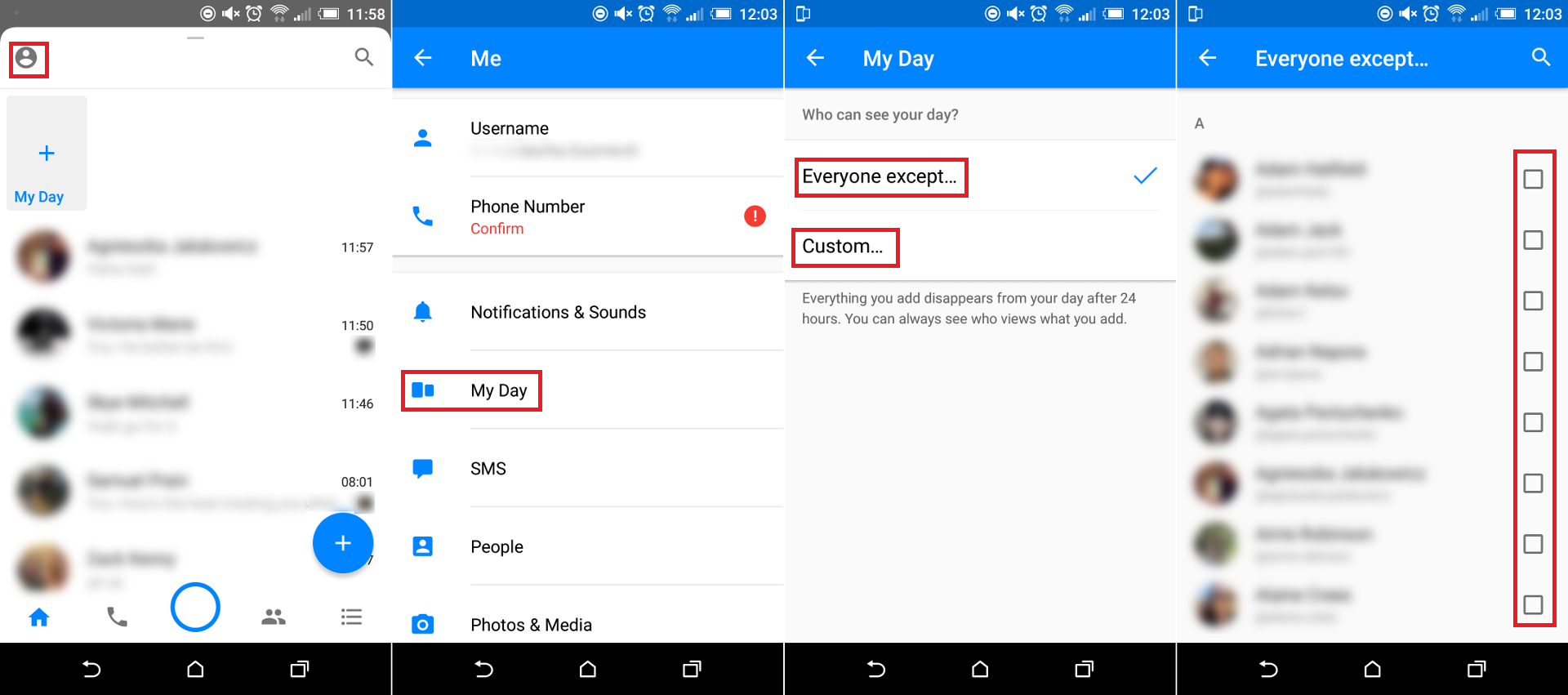 Using the Interface of Messenger "My Day"
If you are currently using Snapchat or have in the past, everything about My Day is pretty straight forward. You can either swipe down from the top to open the function. (or more recently added use the BIG BLUE RING in the bottom middle of your screen) Then take a new picture with the camera, load a picture from somewhere else on your phone using the left -hand icon or using the Icon on the right, that looks like an animal paw, you can open up a place to write with text.
At the top, starting from left to right, you have the option to close My Day, an option to swap from the front camera to the back camera, stickers, text options and lastly something to draw in pretty colours with.
Once you have crafted the ultimate image to send, all you need to do is choose if you are posting to your day, which everyone you selected can view. Alternatively, you can un-select this and send it directly to anyone you like from your list by ticking the boxes next to their names.  
Overall, Messenger "My Day" feels like a beta version for the rest of the Snapchat features to slowly roll on in. It's also rumored "My Day"  is Facebook's way of creeping into emerging markets Snapchat doesn't quite yet have a major foothold.