Everyone who has access to the Internet has at some stage needed to quickly take down notes, perhaps a throwaway email account and password or some snippets of an article. Regardless of your note taking requirements, this guide will show you how to quickly and easily save notes to drive or send them to your email account from the page you are currently browsing.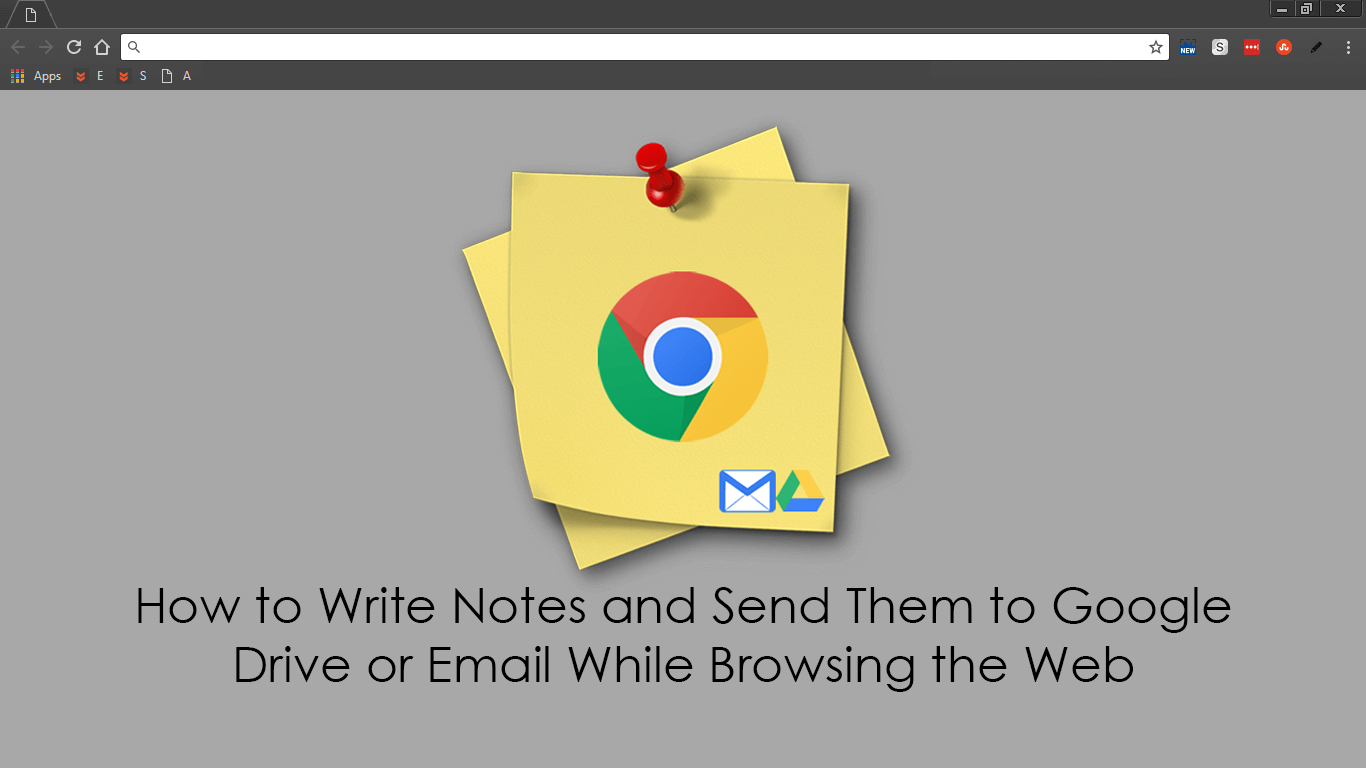 How to Use Firefox to Stop Facebook Collecting Your Data. (Firefox Facebook Container)
There are countless different options available for saving websites, articles, links, and other important, interesting tidbits found on the Internet. You can use your browser's bookmark feature, Pocket, Stumble, Pearltrees or simply save the text to a notepad document. All of these options are relatively easy to use but aren't necessarily the quickest choices.
There's now a far easier way to save quick notes to your Google Drive account or your desired email address, using a tiny Chrome extension called My Notes. This extension has only recently been released but is one of the most useful little additions you can utilize on Chrome.
Download My Notes For Google Chrome.
How to Save Notes to Google Drive or Email Without Leaving Your Current Web page.
To start saving notes to Drive or email on the fly, you will first have to make sure you are using Google Chrome and have the My Notes extension added to your browser. Once you have the extension on your browser, using it is relatively easy. To begin, click the My Notes Icon (small black pen) in your extension bar, the first time you use the extension you will have to link it to your Google account which only takes a few moments.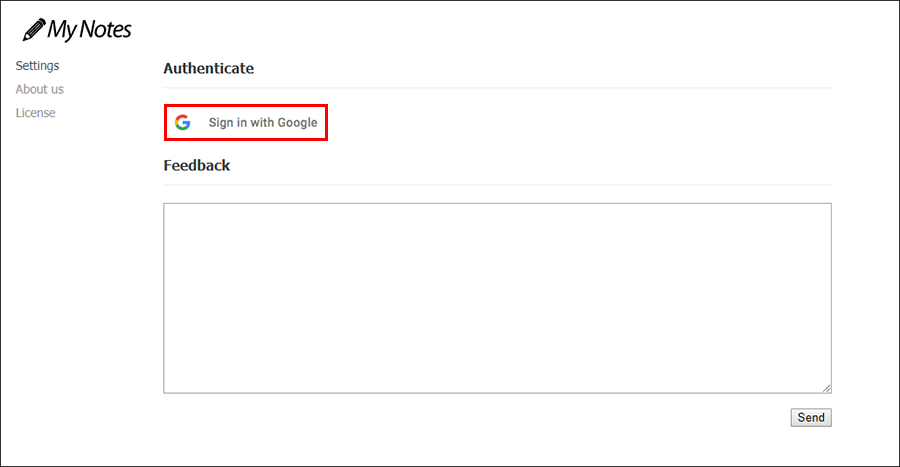 After this, clicking the extension icon will open a small note taking window which you can copy and paste or type content into. Feel free to enter as much information into the window as you like, as there doesn't seem to be a character limit set for the extension.
Note: You won't be able to paste images or screenshots into this window, only text-based content.
Once you have your note ready, simply click Mail to Self or Save to Drive. If you choose to Email the note to yourself it will be sent to the email address associated with your Gmail account.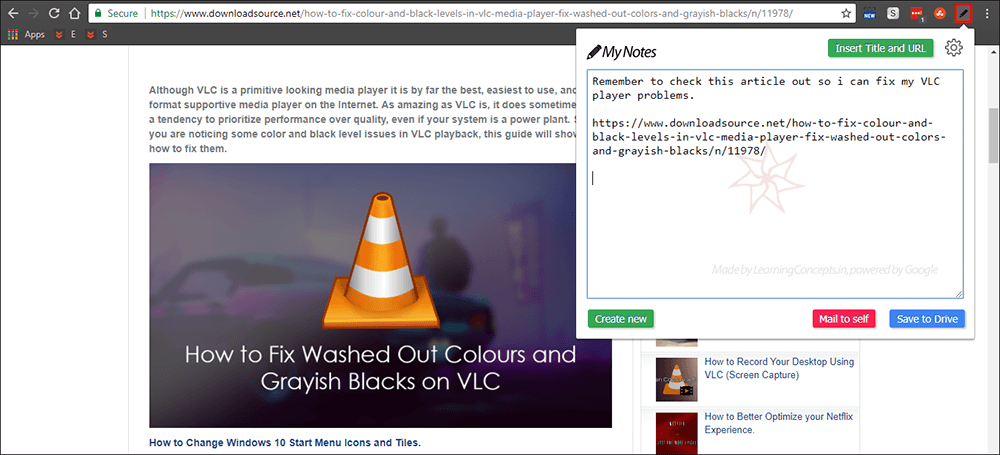 If you choose to save to Drive the information will be saved to your Google Drive account as a new document.

My Notes is super lightweight and users next to no system resources and is one of the most useful extensions I've come across in recent memory. It's also super easy to use and does exactly what it says. There aren't many Chrome note-taking apps that work so well with this little resource drain. Unfortunately the extension isn't yet available on Firefox or other browsers, however, as it's popularity grows I'm sure the developers will get to work quickly.