Google Sport Super Sync – these are three new games that have been released to show what new Chrome can do. And it turns out that its performance is quite impressive. Instead of a keyboard, a mouse, or even a touchpad, users can manage this applications with a smartphone or a tablet.
Super Sync Sports are, most of all, simple games. Users can compete in running, swimming and cycling. In this case, it's not about the complexity, playability, graphic or a gripping plot. These three games are rather a kind of an experiment, aimed at showing Chrome's potential.
How does it work? First of all, you have to load chrome.com/supersyncsports. After picking a game, all you have to do is to sync your mobile device (a smartphone or a tablet) and to type a short verification code. This is done by going to g.co/super on your device and following the further instructions.
Since then, your phone becomes a controller that enables playing. Up to 4 devices can be connected so you can have a multiplayer game on one computer. All works a bit like hot seat mode in Heroes of Might and Magic series.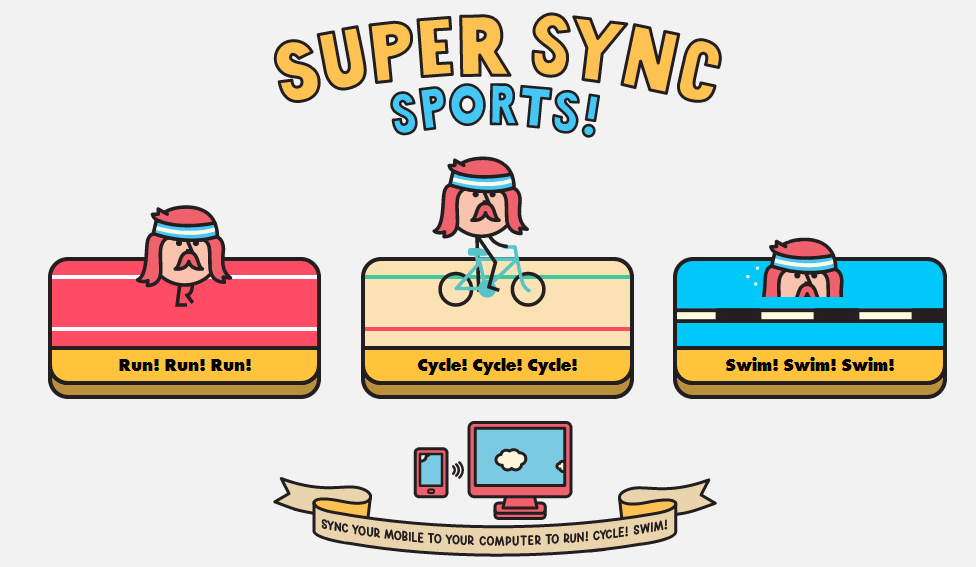 However, when playing GSSS you don't have to change in turns; this solution enables the users to make a "console" out of their laptop, letting a few people to play at the same time. It's not necessary to download any additional software.
With this apps, Google shows us how Chrome platform and HTML5 standard really work. With a brand new way of playing – without installing any gaming client and using Bluetooth, NFC or any other communication standard.
How can this feature be used? First of all, to manage games and programs available in Chrome Web Store. There is an increasing number of games there, including Battlefield Heroes, Angry Birds and Lord of Ultima.
By bringing together the best-known titles and a new method of steering, playing browser games will become more console-like. Perhaps in the future they would also manage accelerometers in smartphones and tablets?
What do you think? Is using smartphone as a game controller an interesting way of diversifying your "gaming life"?