Some time ago I've fallen in love with Spotify since I could finally listen to many songs I were not able to find anywhere else. However, there's more than just the music to it. What else can be done using Spotify?
Spotify is, undoubtedly, one of the most ingenious creations on the music market. While listening to all the stations may seem good enough for some of us, there are more ways in which you can explore the service.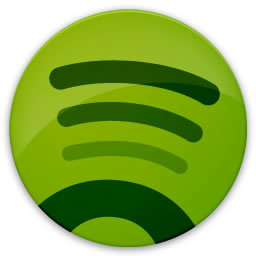 1. Free audiobooks
If you enjoy classic literature, you will certainly feel great listening to the rich collection of free audiobooks available in the service. All the best known works of writing can be found on Spotify, including:
There's also a bunch of Shakespeare's works.
2. Podcasts
Old radio podcasts about the adventures of Sherlock Holmes, the Lonely Rider and Tarzan are available, if you feel like going back the memory lane.
3. Monty Python and other comic groups
Feels like joking? Go for comic groups, with Monty Python's Flying Circus and their unexpected Spanish Inquisition in the lead :D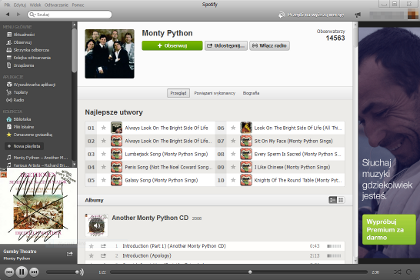 4. NASA's flight to the Moon
If you would like to do something cosmic, try NASA's reading of Apollo mission and the famous words of Neil Armstrong.
5. Study languages
Spotify makes it easier for you to learn a foreign language, as you can use Listen Language podcasts. There are numerous languages, even these less popular, so you may be sure you will find something for yourself.