Quite a few months have passed since Mozilla launched its first test version of Firefox for Metro UI.
The users of Elm development branch of the Nightly test version could see with their own eyes how does the Windows 8-dedicated web browser look and work like.
It seems that now the standard Nightly Firefox testers will be presented with an opportunity to check out this release of the browser. Asa Dotzler informed in a post on his blog that "On Tuesday, our preliminary Metro Firefox development work arrived at mozilla-central, the source code repository that feeds the Firefox Nightly channel. This means that if you are on the Firefox Nightly channel and you have a Windows 8 device, your Wednesday Firefox update should deliver a Metro Firefox tile to the far right end of your Windows Start screen."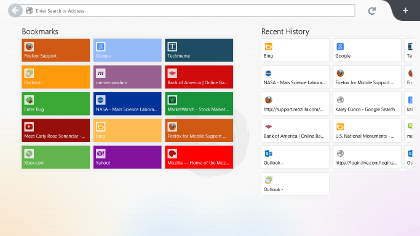 Though he later adds that there still remains a lot of work to be done, Dotzler claims that this release is "stable enough" for the majority of users to test it. If you'd like to feel by yourself how does new Firefox behaves, go ahead and download the current "Nightly" version of Firefox at its website.
Have you already tried this version? What are your feelings about it?