iOS 7 is now available for all iDevices users. A majority of people focused on checking out the changes that tool place (and that were boasted about by Apple on their conferences). You should, however, take also a look at smaller improvements that Tim Cook's company implemented to make life easier for fruit lovers.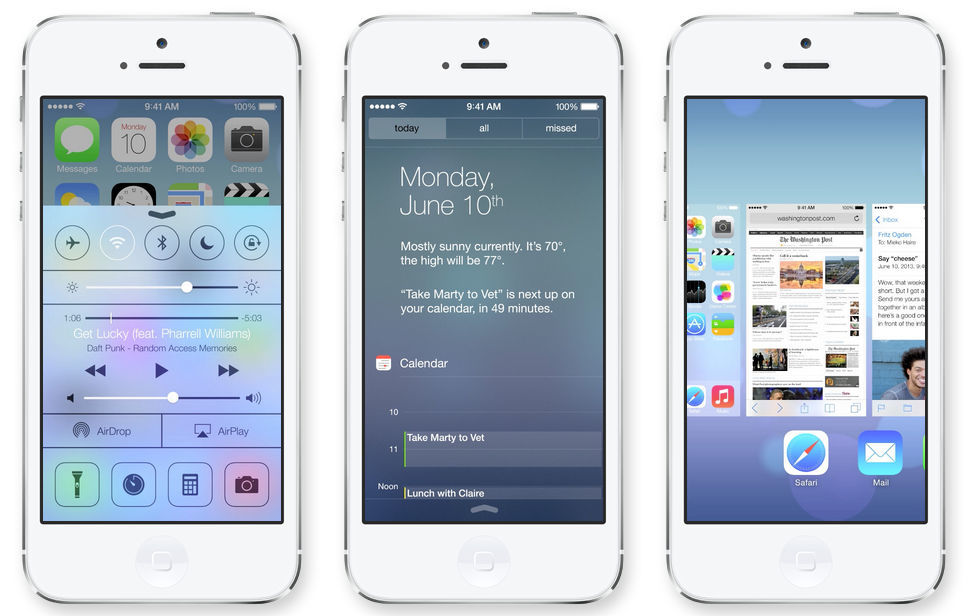 Of course when you launch the new version of iOS it is not possible not to notive all the changes, but since more than 200 of them have been implemented - it is not so easy to find all the most interesting extras.
Blocking messages and calls
iOS 7 users can not quickly block any numbers. Blocked users won't be able to text or call us. The feature for blocking is available in applications' settings: Phone, Messages, and FaceTime. All you need to do is to go to the settings and block certain users.
Timer on the lockscreen
If you launched a timer and it starts counting down the time in the background then you no longer have to go back to the application to check your current countdown time. The timer is now displayed on the lockscreen, just below the clock. Unfortunately, you cannot control it from here, but at least you don't have to go to that application every time you want to check on the remaining time.
Zoom in movie recordings
Users can now zoom the screen when recording movies - it is a feature that has been asked for for quite a long time. This is not all, however, when it comes to camera features - now you can bring up the mode for taking many photos in a very short period of time by keeping the main camera button pressed, and later you can choose the best pictures.
Message receiving time
In iOS 7 you can check the time when you received every message in a text or iMessage conversation. You just have to move your finger to the left on the screen, and the time of receiving and sending each message will be displayed.
"Message cannot be delivered" info
In the previous version of iOS you were not clearly informed that message has not bee delivered. Whether you were beyond your network's reach or you had no more money on your prepaid, in iOS 6 and previous versions you only could see a red exclamation mark next to the message. Now, however, you will see a clear message on the screen, informing you that the operation of sending a message failed.
Creating events from message screen
We often are invited to parties or family meeting via a text message. iOS 7 has a built-in scanner that monitors you message and if it find words regarding some time (such as "tomorrow", "on Saturday", "afternoon") users can not touch the and create a calendar entry based on these.
Better autocheck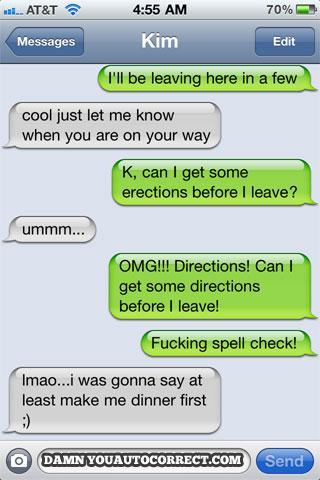 Automatic spellcheck in iOS didn't work well and was rather funny. It turned out to be the reason for many mistakes and misspellings in messages and a lot of funny snaphots can be found in the Internet. The autocheck in iOS7 hasn't indergone any crazy changes, but it is just a bit wiser and does not make as many mistakes as it used to. 
"Back" button
One of the best known features of iPhones is the fact that they only have one button with "Home". Some users, especially those who migrated from Android or Windows Phone were not happy about it and they were longing for going back in apps with just one button. Apple decided to do something about it and, while there is no button, there is a new gesture that you can perform with your finger.
At any moment you can go back by moving your finger from the centre of the screen to the right edge.
Additional phone lock in case of theft
In iOS 7 "Find my iPhone" feature has bee improved by adding additional lock - "Activation blockade". It is supposed to make it more difficult to use and sell a stolen device. Until you have that feature enabled no thief will be able to erase, reset or modify you phone unless he can log into your Apple ID account.
FaceTime modifications
FaceTime allows you to have video conversations. However, sometimes you are in a situation when you cannot speak "eye to eye" comfortably. That is why new FaceTime lets you start a conversation in the voice mode only and once you get into more comfortable surroundings you can activate the camera with just one click and move on to a video conversation without having to end the call and call once again. 
Improved social networking integration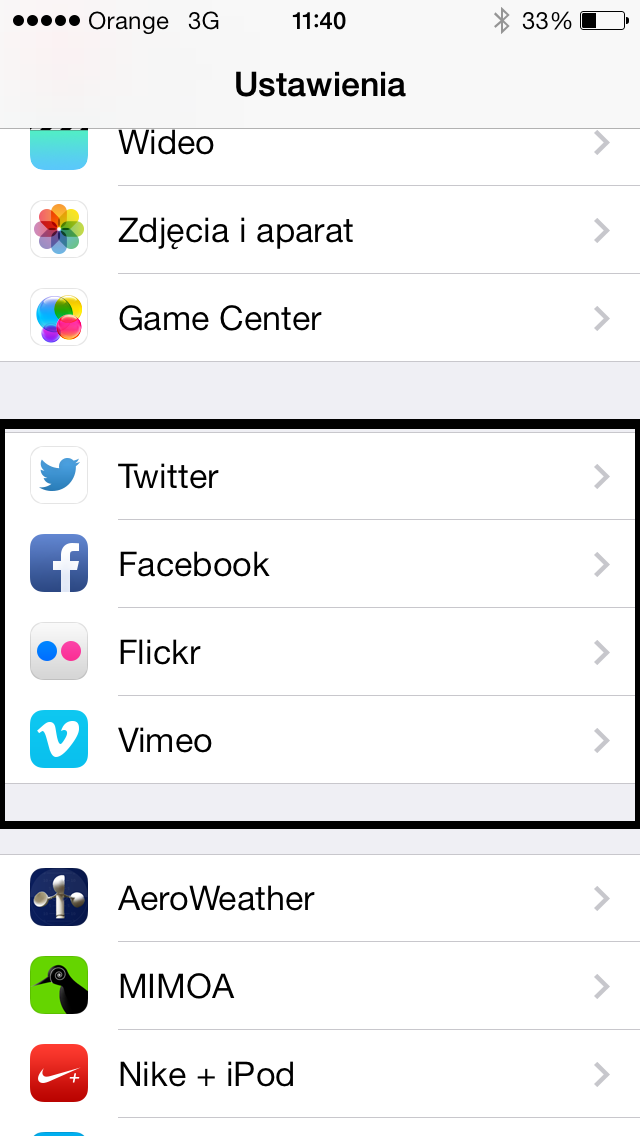 iOS 6 offered a general system integration when it comes to Facebook and Twitter. Now these features have been widened and you can integrate the system (and also add new "Share" features) with Flickr and Vimeo.
Built-in QR scanner
On the welcome screen of Passbook a QR codes scanner appeared. From here you can easily use the feature and scan any code to check what it is or read opinions on the Internet.
Improved compass
Users can now change the compass to show the geographic north (that, contrary to magnetic norht, is always the same). You just have to switch between these two norths in the settings.
And, finally, there are two tricks that will make an iOS 7-running device easier to use.
How to disable 3D Parallax effect?
iOS 7 has introduced a  lot of changes to the appearance, and one of them is a 3D background that moves according to the phone's position. This effect, called "Parallax" can be disabled.
To disable Parallax you have to go to the settings and then to Accessibility. Here you can find "Reduce motion". By turning it on you disable the effect.
How to disable background refreshing in applications and save on the battery?
In iOS 7 applications work in the background, refresh and synchronize new settings. This consumes quite a lot of battery, shortening its life.
To change or completely disable refresing applications in the background you have to go to the Settings and then find the "General" section. Here you can find a suitable feature. You can disable refreshing completely or only choose the applications you want to have refreshed and disable the rest.