Android's Play Store offers various apps – entertainment, social, multimedia, productivity. But what if you wanted to track someone's whereabouts, take a stealth photo or keep a record of the activities of your child? That is when spying and tracking applications come in handy.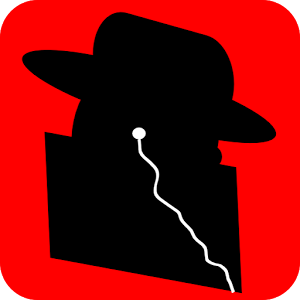 The apps presented below were designed for more sensible uses, applying to everyday life (e.g. parental control) or in a workplace (e.g. control over employees phones), rather than spy film-style shenanigans.
1. Cell Tracker
Cell Tracker is an app that tracks the location of the phone's user. Every thirty minutes the app marks on an in-built map the location, at which the person was present. A number of applications come to mind – tracking an employee (e.g. a deliveryman or salesman), family members (e.g. checking where a child was hanging out at the end of the day) or yourself. While on a long journey, this app allows its user to automatically track their route and mark visited places  on a map.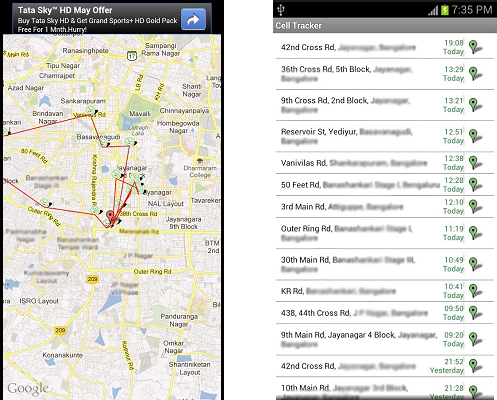 In order to browse the saved locations, you only need to take the phone in your hand, open the app and click "View now". A list of visited locations will be displayed. Cell Tracker uses GPRS/Wi-Fi and does not require active GPS to operate.
2. Ear Spy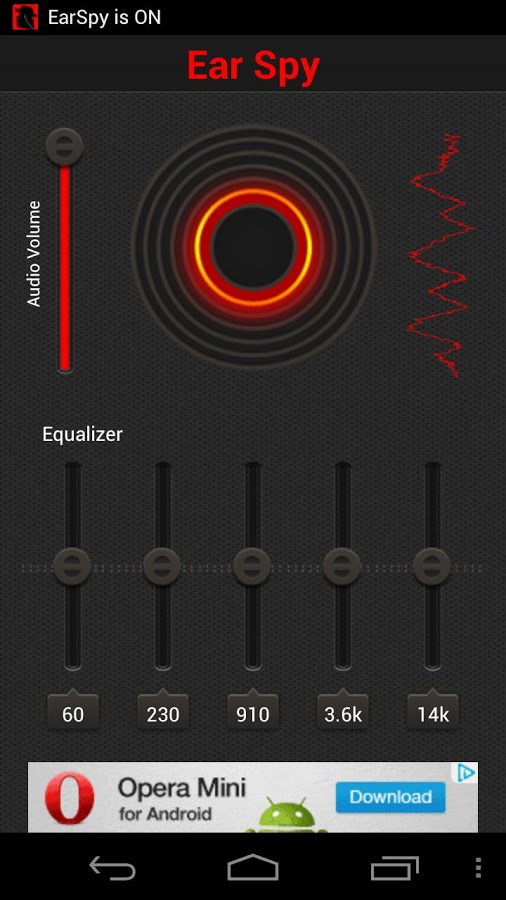 Ear Spy is an interesting app which picks up sounds from your surroundings with the in-built microphone of your smartphone, amplifies them and channels through earphones to your ears. While sitting inconspicuously on a bus, seemingly listening to music, you may actually be listening to amplified conversations of those around you.
Children Tracker is pretty much an all-in-one solution for parental control. The app allows you to track the current position of your child, check the places they visited throughout the day, browse their messages, calls history and  monitor smartphone-specific  actions (installed apps etc.). What is more, after installing the application, everything else is done remotely via a web browser.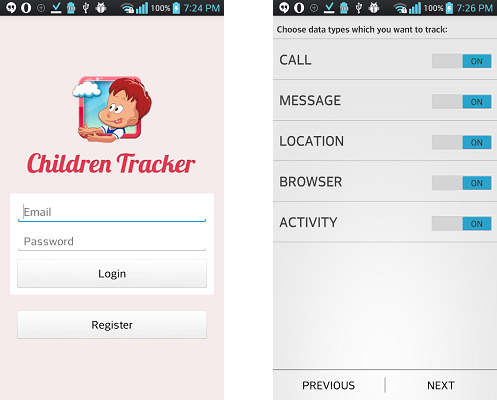 After the first launch an account must be created and logged into. Next, you choose the data types that you want to track and then block and hide Child Tracker. When the process is complete, the data can be viewed from anywhere – all it takes is to open a browser on a computer, go to Child Tracker's website and log into the account created at first launch. You can then browse through all messages, visited locations and other data.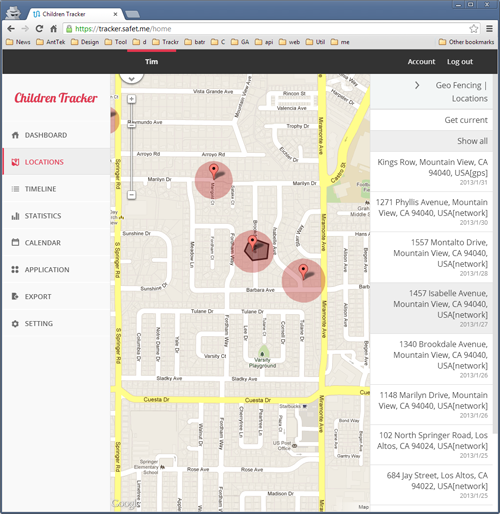 A list of spy apps needs to include a hidden camera. Mobile Hidden Camera is an app for shooting photographs which is hidden under the name and icon of a notepad. There is no visible evidence on the screen of the phone that the camera has been launched. Photos can be taken automatically (there is even a mode for taking multiple photos automatically). Alternatively, volume buttons can be configured to trigger the camera.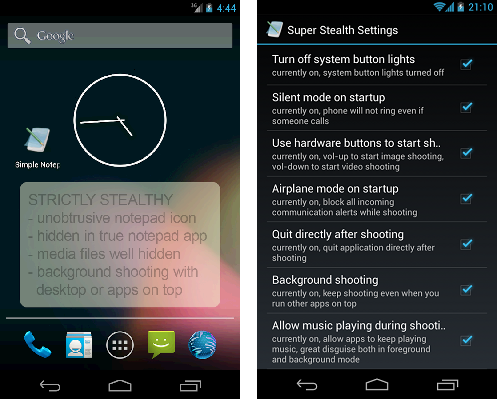 Mobile Hidden Camera supports both the main and front-facing cameras, allows choosing a different quality of photos for either of them and allows to turn off the shutter sound, even if the option is by default blocked by the phone.
Hide Private Contacts is a small applications that provides privacy in regards to phone calls. The app hides the contacts icon, resulting in the impossibility of an unwanted person checking the contacts list. Additionally, automatic calls history deleting can be set up, so that no one can check with whom we talk on the phone.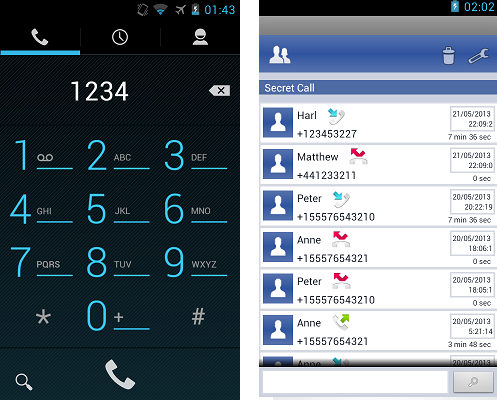 To access the app, a fake call at the number 1234 has to be made. Hide Private Contacts will then open and ask for the PIN (0000 by default, but it can be changed in the settings). The contacts list and phone calls history are then available.
Another essential app on this list is a phone calls recording app. Automatic Call Recorder automatically records your phone calls on the phone, on which it has been installed. The user can choose which calls are to be recorded based on the contacts list.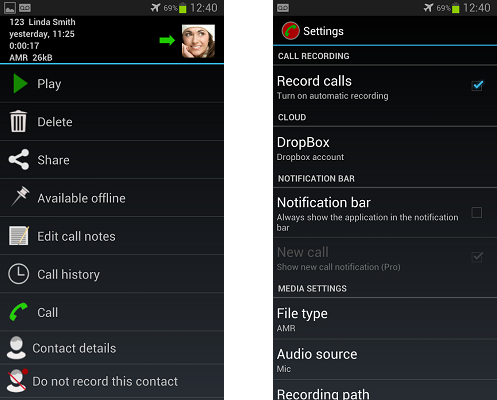 The app allows also cloud integration (e.g. Dropbox), thanks to which the app can be configured to automatically upload the recorded phone calls to a folder in the cloud. Parents can then instantly access phone calls made by their children, for example.
These applications are just a handful of their kind, but these are the most interesting ones. Naturally, they should never be abused.