The taskbar in Windows is the most rudimentary system navigation tool that allows users to switch between windows, browse the lists of opened applications and launch pinned applications. It can, however, be supplanted with a so-called dock - a panel with larger icons, typical for Apple's OS X systems. How to do it, precisely?

Although the system taskbar is quite a good utility you may want to spice up your Windows desktop, to introduce some life and fresh air to its appearance. Adding a dock is a great idea to accomplish this aim. A dock behaves and plays the same role as a toolbar - it displays running applications and allows you to pin your own shortcuts. Let's take a look at available docks that are worth recommending.
In my humble opinion this is the best dock for Windows systems, especially for those users who wish to completely replace the taskbar. This dock is well created with attention to the smallest details and it has an unprecedented number of features for personalization and setting everything according to the user's requirements. It's the ultimate tool for all the users who expect a great deal of options, personalization features and complete replacement of the taskbar.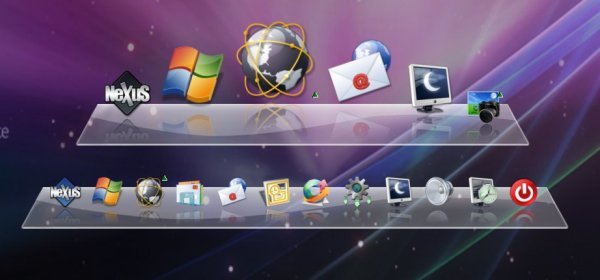 You can add and remove shortcuts to the applications very easily by using the "drag-and-drop" method. You can not only drag and pin on the dock shortcuts to programs nad games but also the elements of e.g. the Control Panel.
Another advantage of the program is thte fact that it displays icons from the system taskbar. Rarely there are Windows docks that provide you with that feature - this is why it is usually impossible to fully replace the taskbar with the dock, since there are function icons of applications in the taskbar, along with wireless network and battery notifications. In Winstep Nexus Dock you can easily display these icons just as well.
The application comes with quite a lot of "widgets" - interactive icons that display, for example, the time, weather and CPU usage. The number of options available is almost overwhelming - you can change the size of icon, the spaces in between them, their position, after-click animations and the skins of the dock itself.
While Winstep Nexus Dock is packed with features and options, RocketDock aims at being lightweight. The application works incredibly fast and you will certainly experience no system slowdown when using RocketDock. This program is the best solution for those users who are looking for a complementary supplement to the taskbar and they want to use both the dock as well as the traditional Windows solution.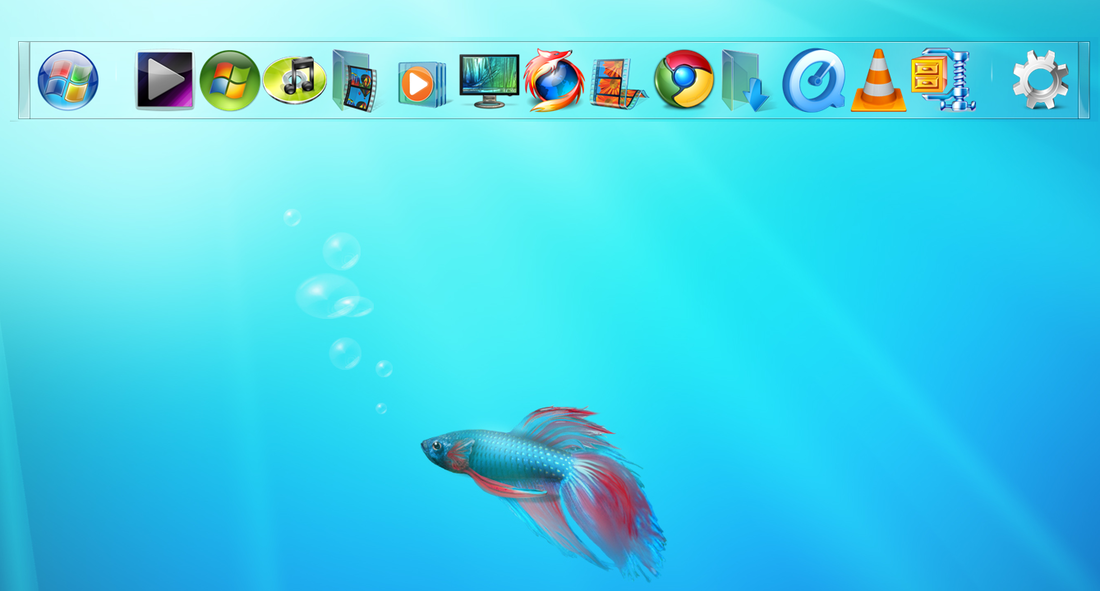 This applications also allows to easily pin and unpin icons and shortcuts using the "drop-and-drag" method. You can easily add new icons, as well as reposition the ones you have already pinned. You can also modify RocketDock to suit your needs via its settings. You can edit the way of displaying opened programs (either windows' miniatures or icons of applications), change icons' animations and their size, and much, much more.
RocketDock supports so-called docklets - widgets from another program that has similar functionality, namely ObjectDock. If you find additional ObjectDock docklets in the Internet (for example widgets that monitor the weather or the system) you can easily add them to your RocketDock display.
The application is fully portable, so you do not even have to install it on your hard drive. It launches from a single executive file and works right out-of-the-box, meaning that you can move it between computers using only a pendrive.
While a majority of docks is trying to imitate OS X's appearance, Circle Dock approaches this topic in a bit different manner by transforming a horizontal dock into a ... circle. Once you have clicked into its main icon, Circle Dock displays all the icons of applications around itself.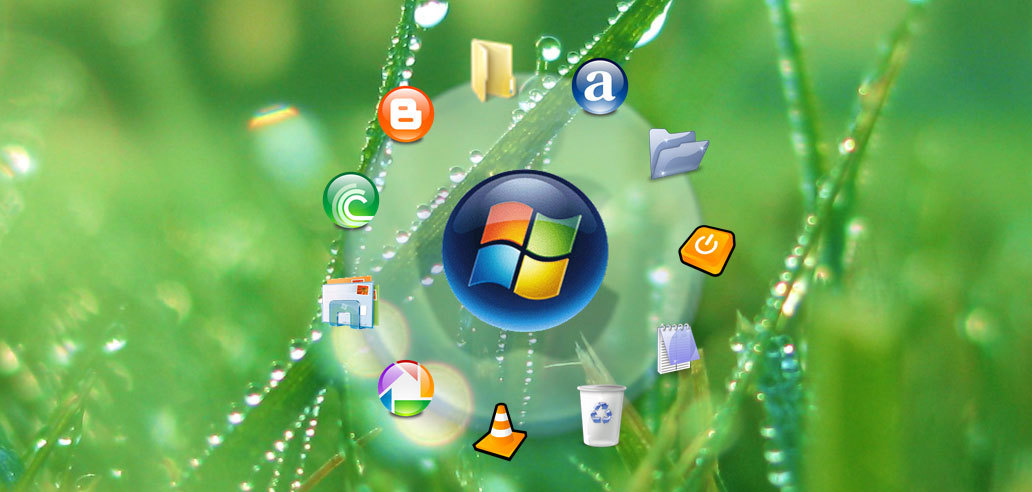 A circular dock requires a while to get used to it, but eventually it may turn out to be even better than traditional solutions. Icons are organized in an orderly manner, and the circular shape of the dock looks really great.
Although the application is a dock it is not pinned to one specific place on your desktop and you don't have to keep it in one place only. You can display and hide Circle Dock using a hotkey. One you hit it the dock appears under your mouse's cursor.
If you are looking for an interestingly looking solution and a new way of launching an application, then Cricle Dock will certainly turn out to be a great solution. It cannot completely replace the system taskbar, but it may become a nicely looking and well-organized space for shortcuts to your favourite programs and games.