If you are using Instagram, you've more than likely seen people posting Instagram Stories with links in them. After years of waiting, Instagram has finally added the one thing that makes all the difference to sharing content online… Links. So how exactly do you add links to Instagram stories? We'll show you how right now.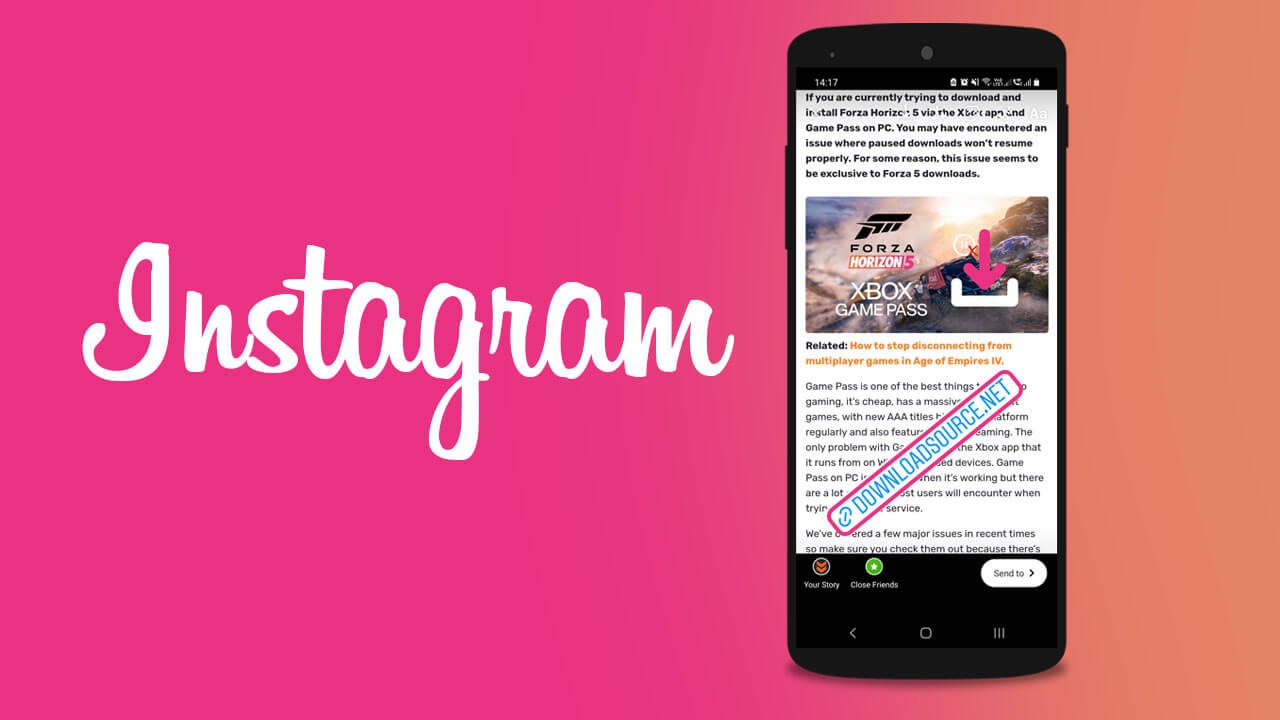 Related: How to change themes in Instagram chats. Change Instagram DM themes.
Now that Instagram has finally added the ability to add links to Stories, it seems that everyone has started using the feature to promote their websites and OnlyFans pages. Thankfully, posting links in your Stories on Instagram is open to everyone now so follow along as we show you how to add links to your Instagram Stories.
The only downside to using Links in Stories on Instagram is that you'll need to use the official Instagram Stories Link feature. But this isn't anything unusual if you're a long time Instagram user. Before you begin the steps shown below, find and copy the link you want to feature in your next Instagram Story.
Note: Make sure that the content your links are linking to are clean and don't contain any of the usual things that go against Instagrams terms of service and use. Although OnlyFans links seem to be ok for the time being, there's a good chance that they will be banned considering that OnlyFans only has one real type of content.
How do you add links to Instagram Stories? Adding links to Instagram Stories.
Now that you have your link sorted make sure your Instagram app is up to date, then do the following.
Open the Instagram, then tap Your Story in the top corner of the screen. This will bring up the Story creation screen, which you are already probably already very familiar with.
Now that you are on the Stories screen, add some content that you want to be featured on your feed.
Next, swipe up from the bottom of the screen to view all the stickers you can use in your posts. You should see a Blue Link option about halfway down.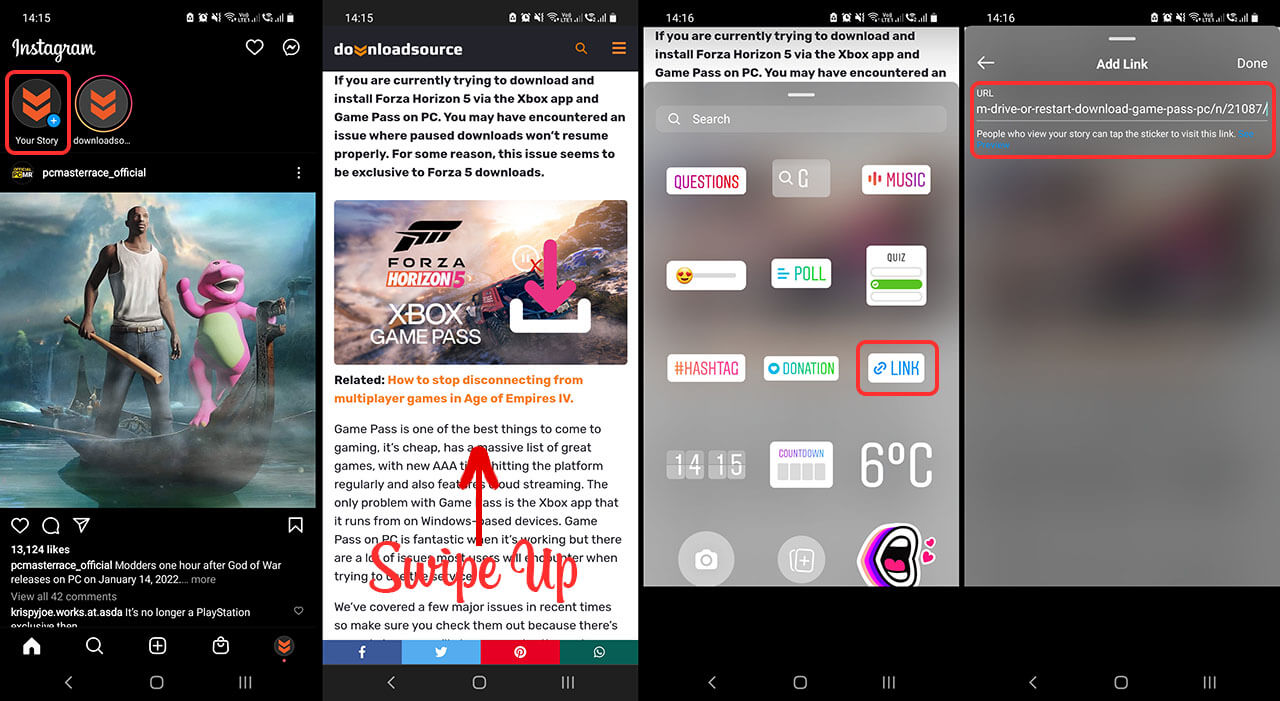 Tap this and you'll be able to add your desired link to your Story. Once it has been added you can adjust it and reposition it to any location you want on your image, just as you would anything else.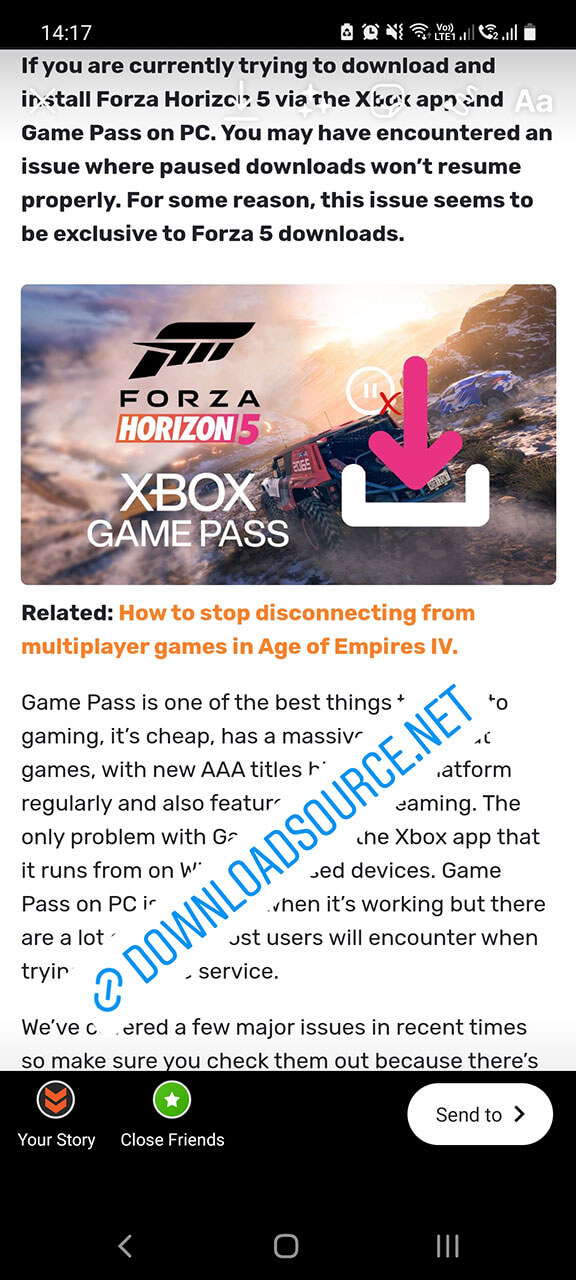 Now you can post this Story publicly with the attached link, or you can share it with your close friend's group. The choice is yours. Keep in mind that you will need to adhere to Instagrams rules if you want to keep your account. If you post links to malicious, obscene, or other frowned upon content, Instagram will more than like throw down the ban hammer. How this affects OnlyFans links at this stage remains unclear. But I get the feeling it won't be long before links to OnlyFans and Fansly content is banned.