If you have been using Instagram for a long while, there's a good chance you've been dying to change the look at feel of direct messages. Thankfully it's now possible to do so using newly added custom and default themes. You'll also be able to use this exact process to change themes on Facebook.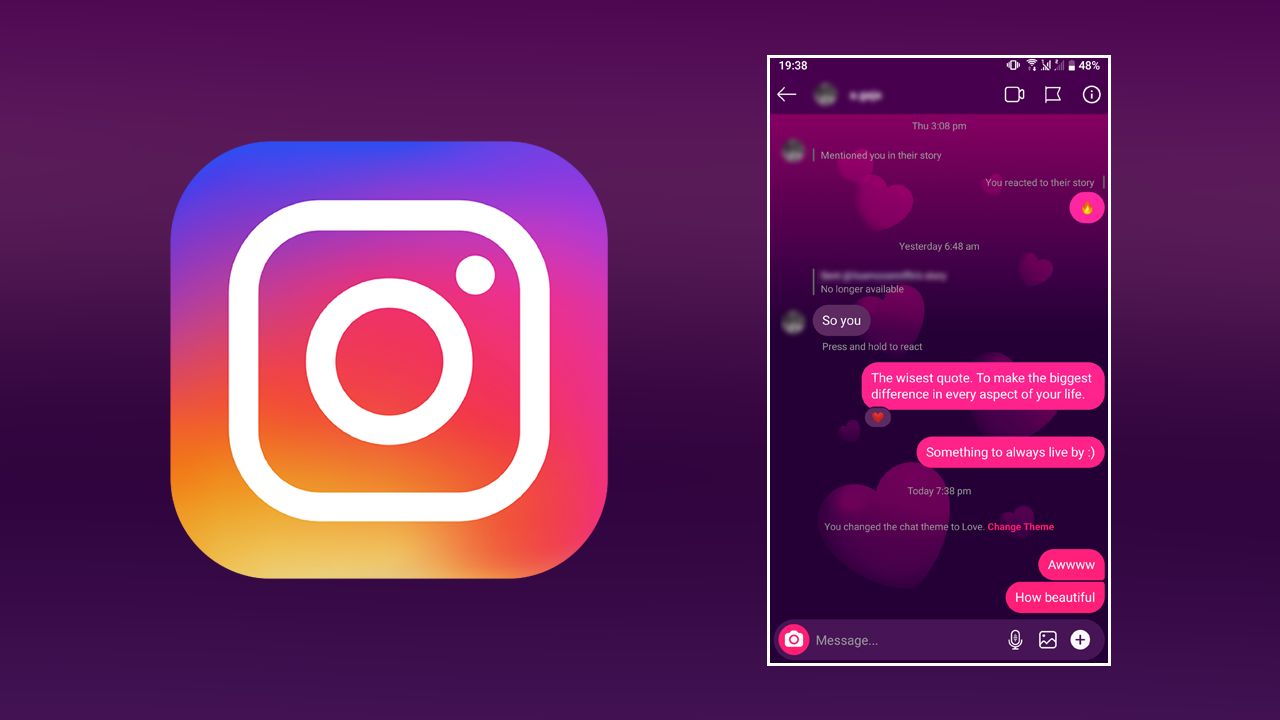 How to make a QR code restaurant menu for free. Create a restaurant menu accessible by QR code.
Instagram has been around for a long, long time so it's a surprise that it has taken such a long time to get full Direct Message (DM) theme support for the chat aspect of the service. Although basic colour changes have been available within Instagram Direct Messages for a while, it's finally possible to use themes with much more detail. Including a newly added Halloween theme.

Currently, there are five different main themes, Pride, Love, Tie Dye, Monochrome, Halloween. Below these, there are nearly a dozen different basic colour options for all your Instagram chats. All these themes are available in Facebook Messenger as well. 
Interestingly enough, all of the steps shown below will also transpire over to Facebook Messenger. So feel free to emulate the steps on your Facebook Messenger app. Before you hook in and start making some changes, you'll need to make sure your Instagram and Facebook apps are up to date. More than likely this will be the case, however, if you don't have automatic updates enabled, you'll need to force an update. 
Related: How to schedule posts on Instagram from your computer. Schedule Instagram posts from PC.
How do you Change Chat Themes in Instagram DMs?
To change your Instagram DM or Facebook Messenger theme, you'll need to do the following. 
First, make sure you have the latest version of Instagram/Facebook. 
Next, open the Instagram app and select DM (messenger icon) from the top right-hand corner of the screen. 
Now select a person/chat you wish to change the chat theme for. 
Inside the chat tap the (i) icon in the top right-hand corner.
Next tap Theme
Finally, select a theme that works for your personal needs. Remember these same themes work in Facebook Messenger. 
Note: Facebook Messenger changes will update for both users. Instagram Direct Message (DM) theme changes only change on your end. Other users will not see your theme change.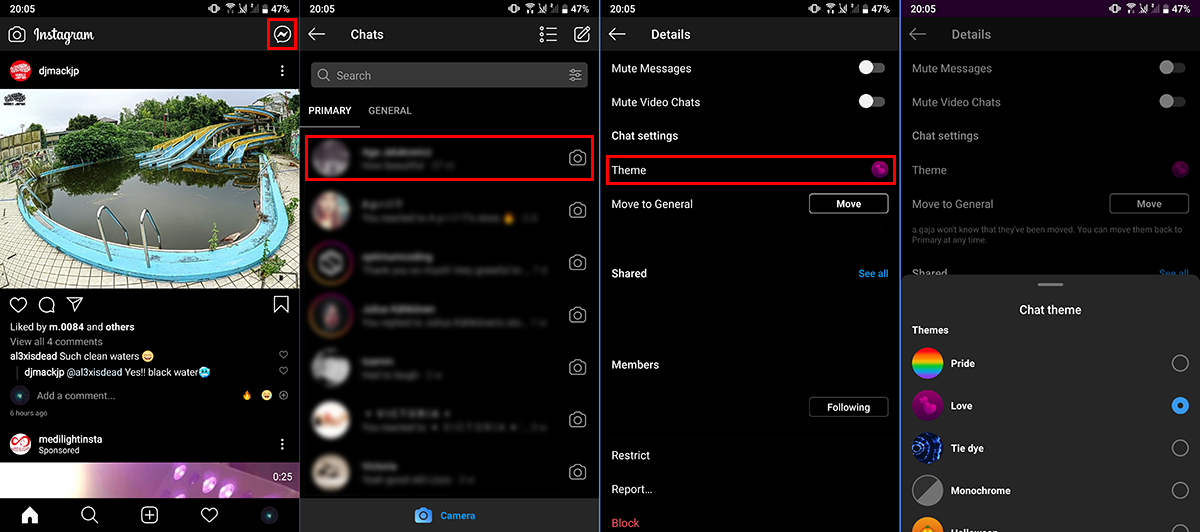 On a side note…
A short tutorial showing you how to quickly and easily increase the size of selected content on your iOS 14 device. With zoom increased, you'll be able to better see the content displayed on your screen. If you've used the zoom function on your Internet browser, you'll know exactly what we mean. 
How to turn on display zoom in iOS 14. Enable display zooming on iOS 14.