If you are using Instagram to its fullest potential, there's a good chance you are planning and scheduling posts days, weeks or months ahead of time. What you probably aren't aware of, however, is the fact that you can now schedule Instagram posts directly from your PC.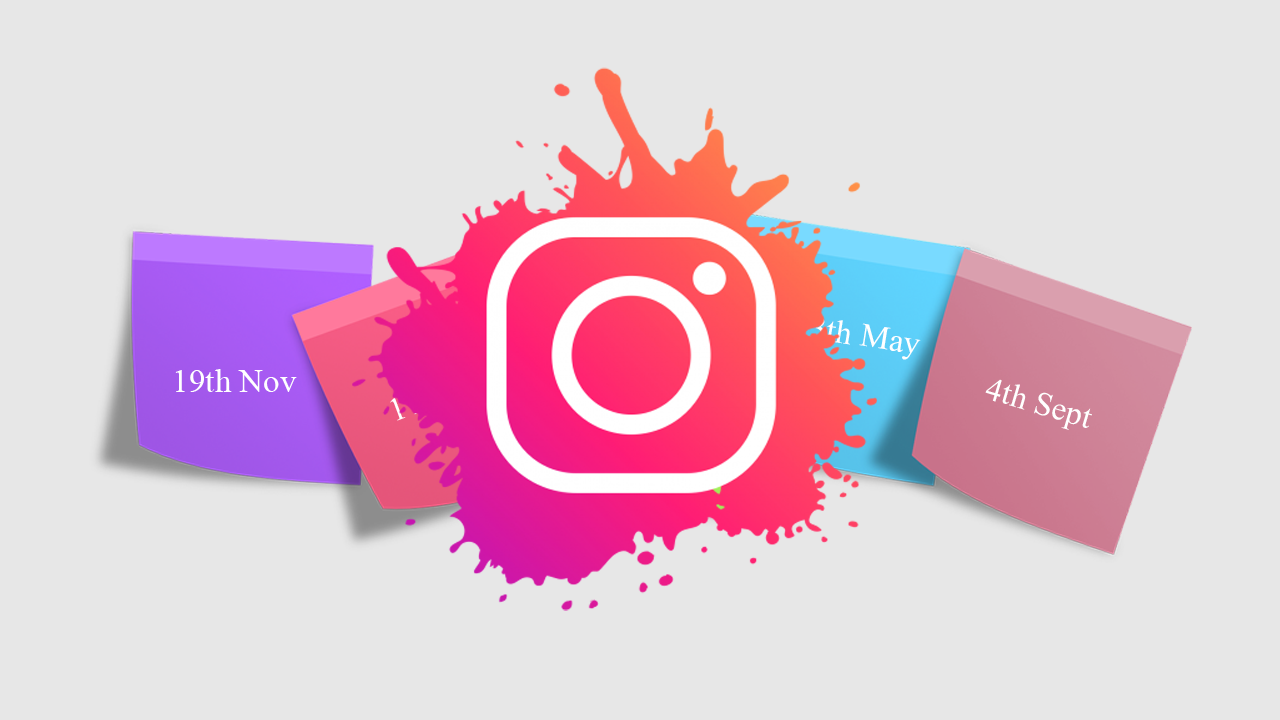 How to search for and view all the comments made by a specific Reddit user. (Even if they have hidden access)
The PC version of Instagram hasn't been a major focus for the platform since it was originally released more than a decade ago. Instagram has only ever had very basic viewing options and some simple profile perks offered for those who decide to browse Instagram from their PC.
Thankfully over the last twelve months or so, the PC version of Instagram has seen quite few performance and usability options added to the service. Though most of these have been added using extensions the core range of features has still been widely improved. Which brings us to today's topic. Scheduling Instagram posts from PC, a feature you can add to Instagram using an extension. 
Related: How and where to get free stock drone footage. Free stock drone footage websites.
How do you schedule Instagram posts from your PC? Schedule Instagram posts from PC.
Inssist Is a free Chromium extension that can be used to publish your pre-planned posts to Instagram. It has a lot of other features that you can also explore, however for this guide we will only be dealing with the schedule post feature. You'll be able to use Inssist on Google Chrome and the new version of Microsoft Edge. You can grab Inssist here. 
Once you have installed the extension, access the extension from the top right-hand corner of the browser. Clicking the icon will take you straight to the Instagram website. Once you are on the Instagram home page, log in to your account. This time around there will be a new menu visible on the left side panel of your screen. Here you will see direct messages, post assistant, insights, analytics, and pro features.
Post Assistant is the option that allows you to schedule posts, so click it, then choose the date and time slots that work for your post... Next, simply follow the steps to complete a Scheduled post. You can schedule as many posts as you like so feel free to queue up a little list if you aren't going to be able to access Instagram for a while.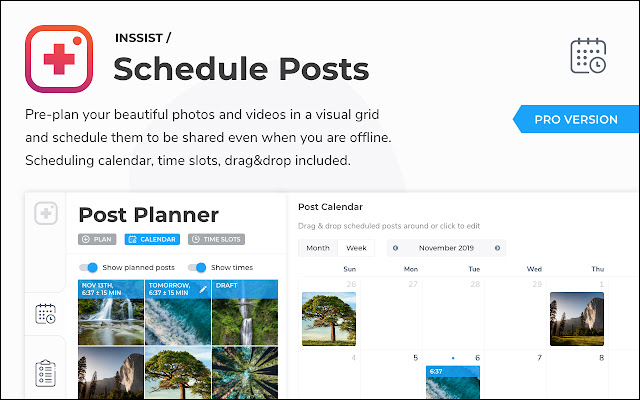 Inssist is a unique Instagram extension that gives you a lot of extra features in a single extension. If you've followed some of our other guides over the years you'll probably know there are quite a few different Chrome extensions that offer each of these services individually, so Inssist is quite a good addition to Chrome if you spend a fair amount of time browsing Instagram from your PC.
On a side note…
If you are currently still studying and would like to check out the soon to be released Facebook Campus feature, make sure you check out the following article. Facebook Campus is a new back to Facebook's roots attempt at connecting college students at individual campuses around the world. 
How to get Facebook Campus. Registering for Facebook Campus.