If you are a fan of customising the look and feel of your Android device, you will love this clever, simple little addition to the customisation scene. There is now a way to add rounded corners to your display screen and if you are using a black smartphone or tablet the effect looks even better.
How to customise the look feel and utility of Mozilla Firefox.
I'm quite the fan of customising the look of my Android device, it can make an older device feel young again. So when something new or different pops up I'll always give it a whirl. The idea of rounded corners on your Smart device isn't a revolutionarily new idea, an app called RoundR has been able to do this for you for a little while now. However in versions of Android 5.0 or higher the automatic colour matching of the status bar is a little hit and miss, ruining the look and feel on your system, rather than making it look fancy.
If you are a fan of subtle lines and soft edges rather than the conformity that comes with 90-degree angles you are going to fall in love with this New app. It's called "Cornerfly" and it does what it does with elegance. The best part about Cornerfly is that it does not require your Android device to be rooted and rounds the corners of everything on your screen not just selected apps.
If this sounds pretty good to you, you can download the application from the Google Play Store
Once you have downloaded Cornerfly from Google Play it will automatically install itself like any other app. On first launch you will be asked two questions regarding permissions.
Number 1: System Overlay. Required to draw over other apps.
Number 2: Accessibility Service. Required to get running app configurations.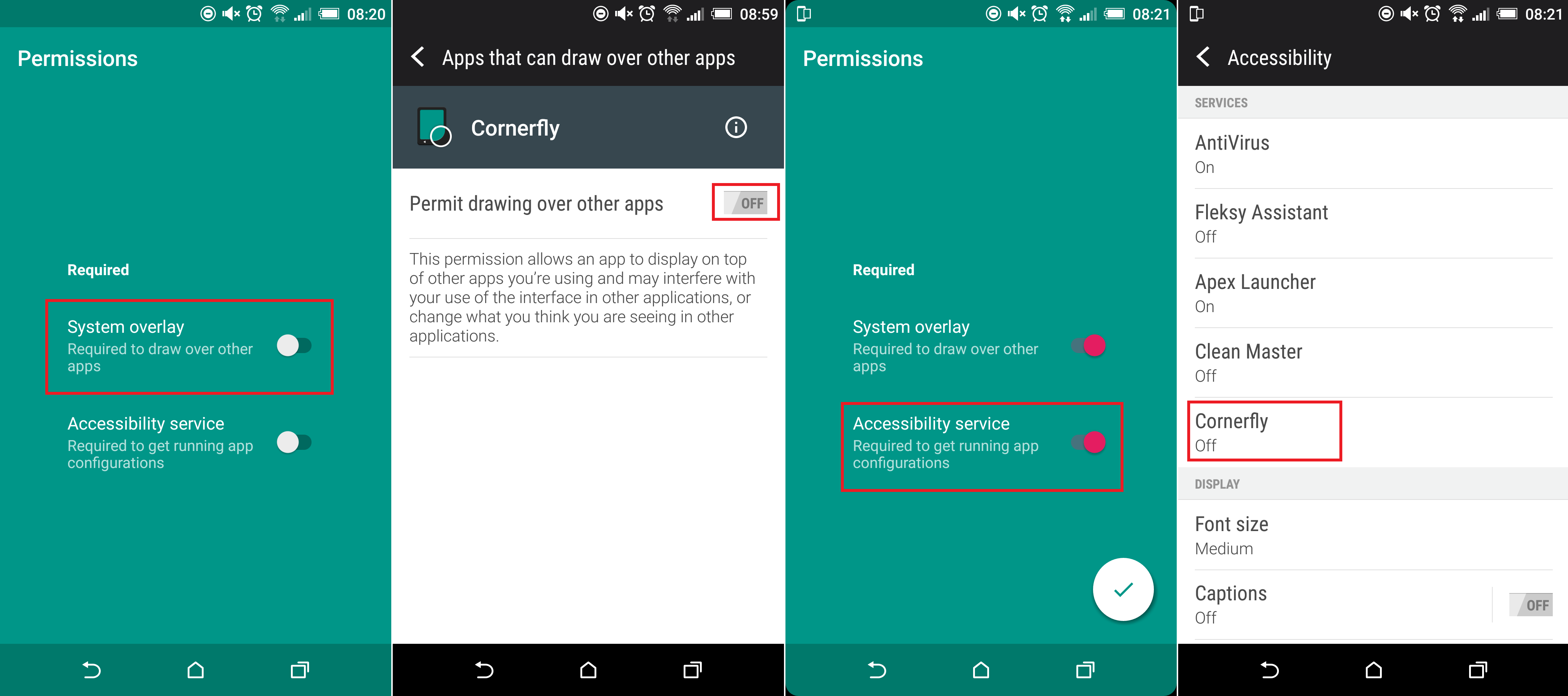 These 2 options allow Cornerfly to create rounded edges across all apps, not just your home screen. Normally apps are much more greedy when asking for permissions, so Cornerfly was quite surprising in this regard.
As you flick the permissions "On" Cornerfly will automatically direct you to the location of the settings in your phone for you to enable. The first option asks you to confirm that you would like Cornerfly to draw over the top of other apps. The second one will take you to the Accessibility menu inside settings and ask you to enable the service Cornerfly.
As soon as you have both permissions accepted you will instantly see Cornerfly enable rounded corners. After 2 introduction screens, it will then drop you straight into the settings menu here everything is super simple. You can adjust the size of the corner roundings from tiny to absurd and choose which corners you would like to enable or disable.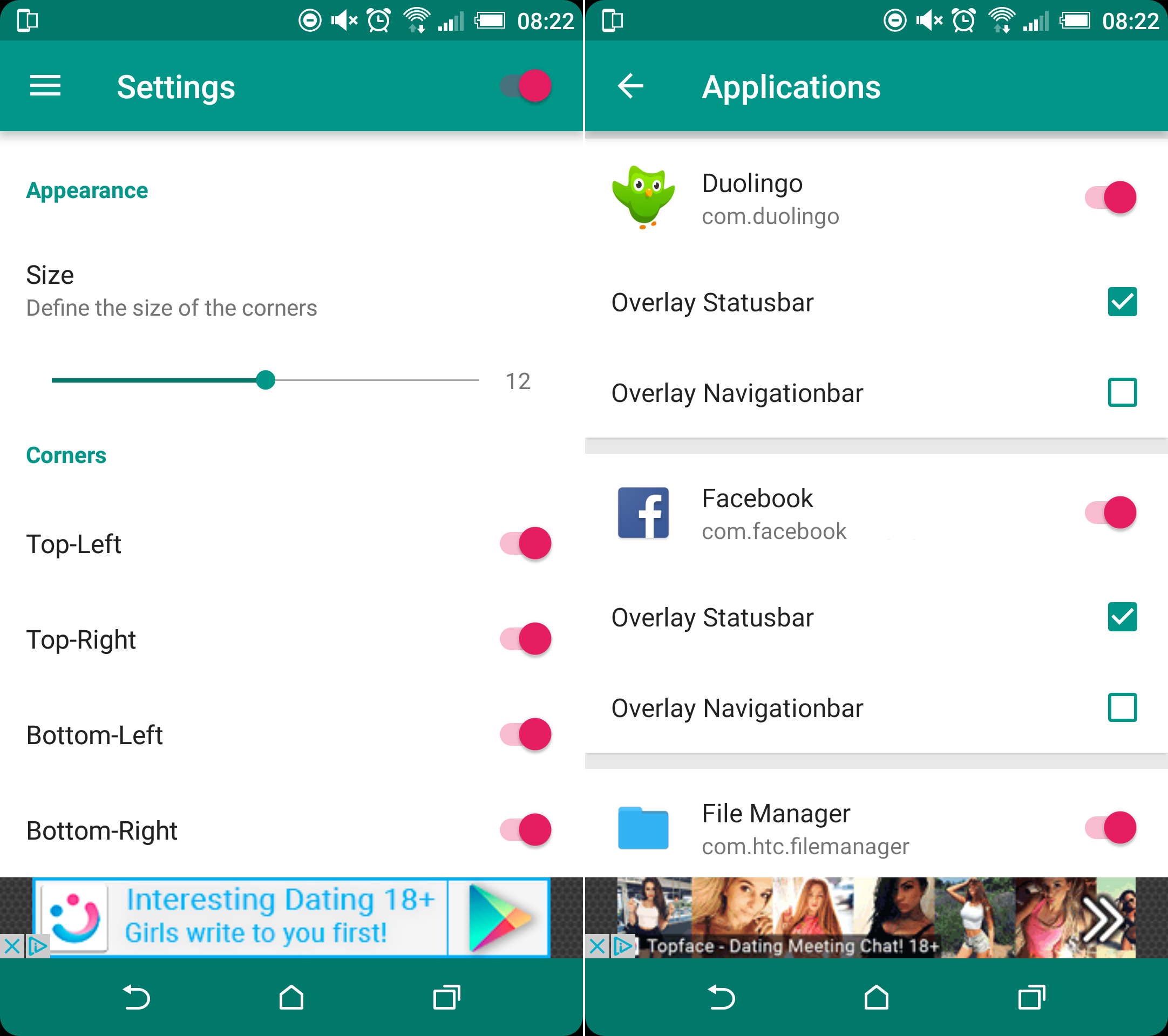 As well as this if you tap the "Applications Menu" near the top of the settings menu you will be able to customise the overlay of Cornerfly in every single App installed on your phone individually. Either turning Cornerfly off completely for the specific app or just disabling the Statusbar Overlay or the Navigator Overlay.
As you can see regardless of colour and application you have open everything will have rounded corners, unless you specifically decide otherwise. (For screenshot purposes the black edge is included in the capture) If you would like to read about more cool customisation tips, tricks and apps head on over to our Android customisation guide.