Whether you're a fan of it or not, sometimes politics gets a little overwhelming, especially the constant onslaught from the American political system at this current point in time. If you are looking for a way to filter some of this noise from your Facebook news feed, below are 3 different options you can use to limit your exposure.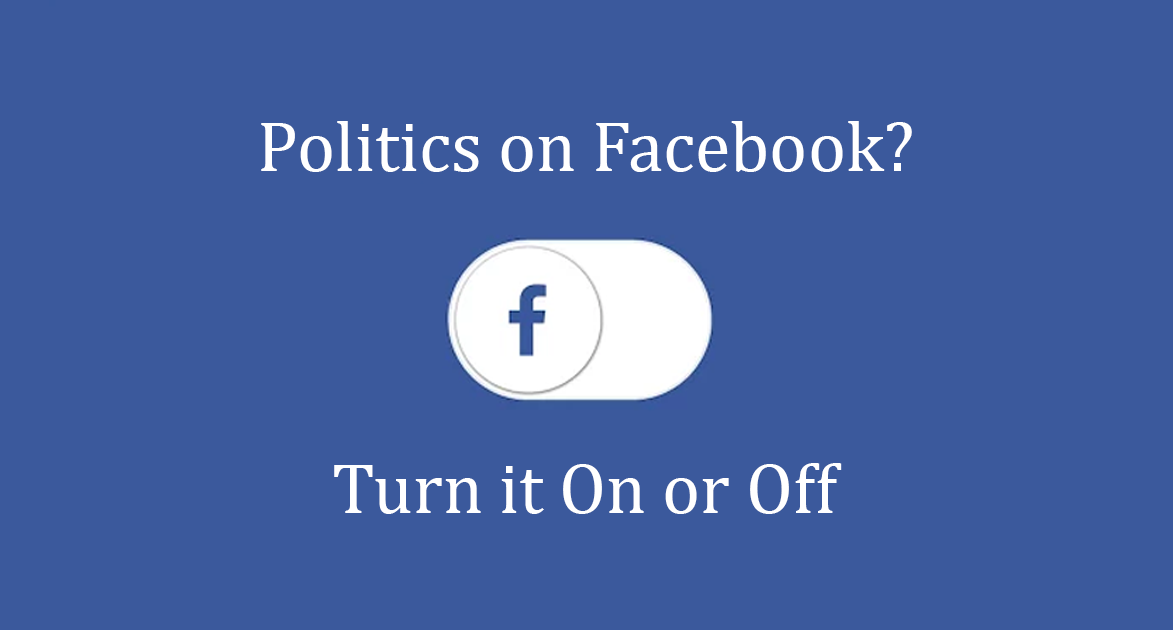 How to Save Audio Messages on iMessages By Default.
Getting straight to the point, there are quite a few free browser add-ons that will help limit how much political information makes it onto your Facebook news feed. Now, this is only going to help you if you are using Facebook from a web browser. If you are a heavy user of Facebook Mobile, you are currently out of luck. At the end of the day though less is better, so let's go through the options you have available.
Remove All Politics From Facebook
Ever since Trump started his political campaign people have been dreaming of a solution that would remove political posts from their Facebook feeds. If you want to read about politics you can just visit a news website right? Anyway, the 'Remove All Politics From Facebook' Chrome extension promises to do exactly that, not just silencing Trump. It aims to quieten all political information from your feeds by installing a switch on your browser that allows you to toggle politics On or Off, depending on the mood you're in. Currently, the extension is one size fits all and doesn't include any filter options, nor does it block political memes. You can download Remove All Politics From Facebook below.
Download: Remove All Politics From Facebook.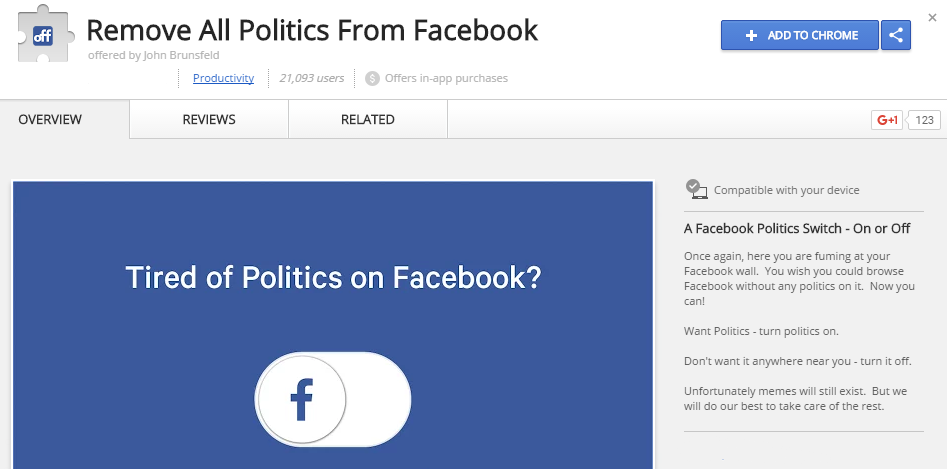 Social Fixer.
Social Fixer is another politics blocking extension, with the same goal as Remove All Politics From Facebook. It is, however, available on Chrome, Firefox, Opera, Edge, and Safari and is a little bit more customizable with filters. Social fixer adds a small wrench icon to your Facebook toolbar which allows you to create a new filter where you can set your own conditions using keywords. Of course, there is also a kill switch that will block everything political. Social Fixer can also hide other posts not just the political type, including sponsored ads and spoilers for movies and TV shows, similar to the way Twitter does.
Download Social Fixer: Chrome, Firefox, Opera, Edge, and Safari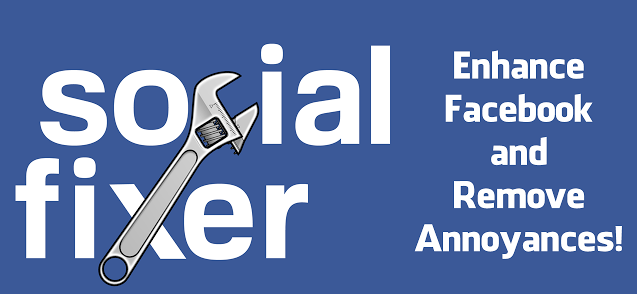 News Feed Eradicator For Facebook.
The last option on the list is a bit of a wild card and blocks 100% of all political posts even memes. The only catch is, it also blocks every single other post, by completely disabling your Facebook News Feed and the Facebook Ticker. Everything else remains, leaving you the ability to chat and view profiles etc. In the place of your news feed, News Feed Eradicator will place a lovely inspirational quote to keep your spirits high and morale up. This is probably a more useful app if you are someone who gets easily distracted when you are supposed to be working. As with most new extensions being created News Feed Eradicator for Facebook is only available for Chrome.
Download: News Feed Eradicator for Facebook