Google Duo is a small lightweight app available on both Android and iOS devices that allows you to quickly and easily start video and voice conversations with your friends and contacts. In its latest update, Google has added the ability for Android users to call other users even if they (the recipient) don't have the Duo installed on their device. Sound cool? Find out how you can start using the feature.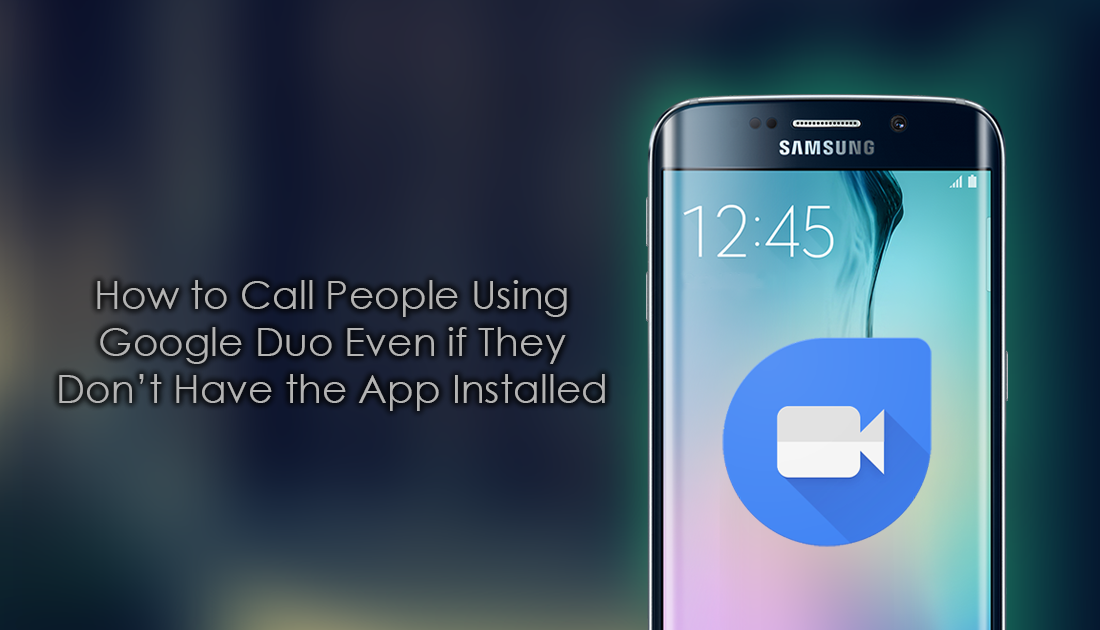 How to Transfer Contacts From Android Devices to Windows.
Google Duo has been around for a little while now and although it isn't the most popular video and voice calling app on the market it is one of the best, boasting exceptional quality calls with few dropouts. What makes Duo even better is that you can now use it to contact people even if they don't have the Duo app installed on their device. There are are a few catches to how this works, the first being it is currently only available on Android devices. 
Download Google Duo From Google Play.
How to Contact People With Google Duo Even If They Don't Have it Installed.
To take advantage of this cool new feature there are a few catches. The first is that you can only make contact with other Android users, so if the person you are wanting to contact has an iOS device without DUO installed, you won't be able to make contact. The second is that the person must also have Google's App Preview Messaging enabled. The final catch is that the person must also have their phone number linked to their Google Account. Catch 2 and 3 are a little bit of a gamble, so it's most likely going to be trial and error to see if the contact you are calling coincidently has App Preview Message enabled (generally off by default) and their phone number listed.
Now that you are aware of the three requirements, the rest of the process is easy. Launch Duo on your phone as you normally would, then follow the standard procedure to make a call. If the person you are dialing has met all the requirements, they will receive a call as though they had the DUO app installed on their phone. They will also be able to hang up, mute the call or change the camera being used. Once the call ends, DUO will put forward its proposal for the user to download the app, as well as the option to immediately block the caller.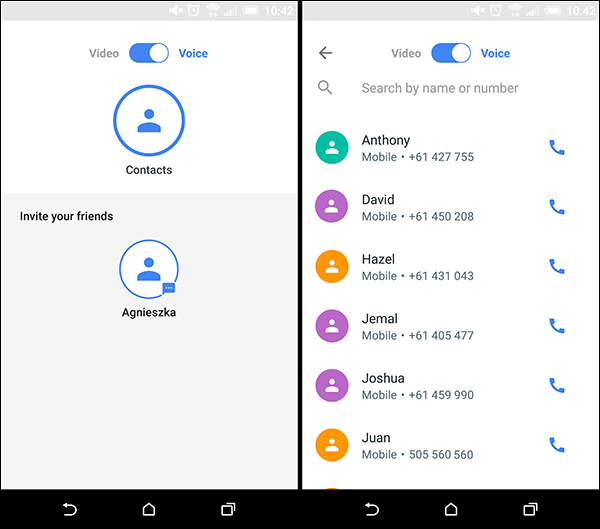 How to Enable App Preview Messaging on Android Devices.
If you would like to enable app preview messaging, the process is also very easy to do. Open the Settings menu on your device, scroll down until you find Google, tap it once to enter the menu, then enable the feature at the top of the screen. You may also have to enter your current mobile number if it isn't already listed on the page. Once you have done both of these steps, you can exit Settings.