Moving contacts from device to device used to be one of the most annoying tasks to complete when changing from one device to another. Even though most phones on the market now offer easy to use tools to move contacts from device to device, there's still a grey area when moving contacts from Android to PC. If you are having trouble moving contacts from Android to PC this guide will show you the easiest way to get the job done.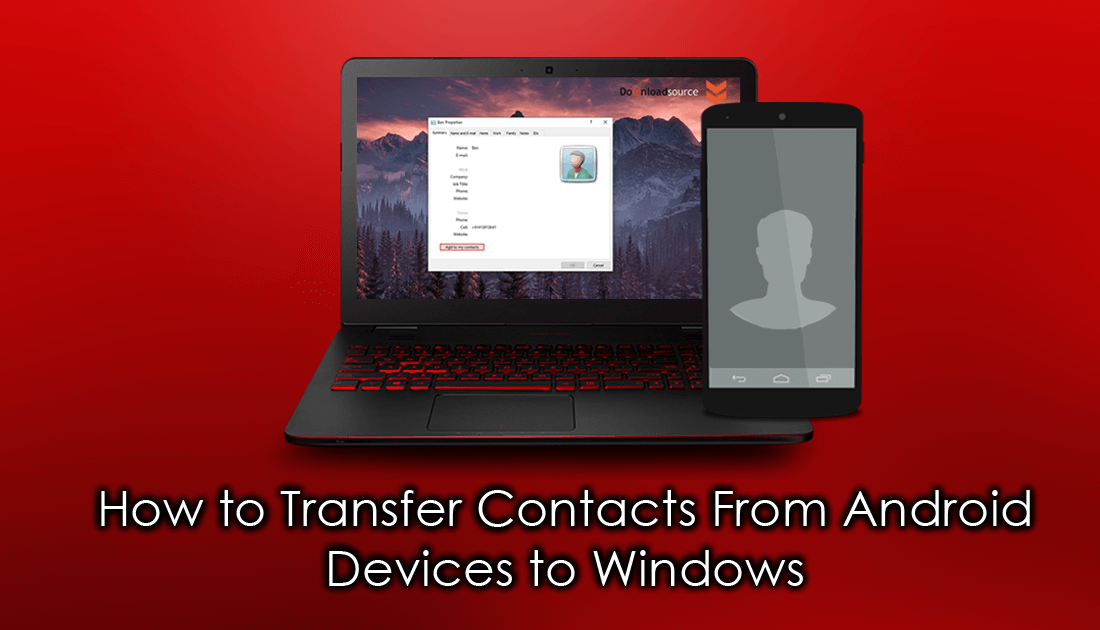 How to Backup and Restore Windows 10 Task Manager Settings.
When you first set up a new device either Android or iOS, you are usually asked if you wish to import contacts from your old device. Generally, the process is super simple and takes less than 5 minutes, however, if you are trying to export contacts from Android the PC the process is a little more complicated, mainly because the apps involved aren't already included by default on your device. The good news is that everything you need to get the job done is free and readily available.
How to Transfer Contacts from Android to Computer.
To begin the process the first thing you are going to need to do is make sure your phone has the official Google Contacts app installed. On some devices this will be installed by default, however, on others, you will have to download it. Simply visit the Play Store and search Google Contacts. Alternatively, you can use the direct download link below.
Download Google Contacts From Google Play.   
Once you have downloaded and installed Google Contacts on your phone, open it and accept all the permissions it requires. When that is done, tap the Hamburger icon in the top left-hand corner, tap Settings, then scroll down to the section called Manage Contacts. From the options here select Export.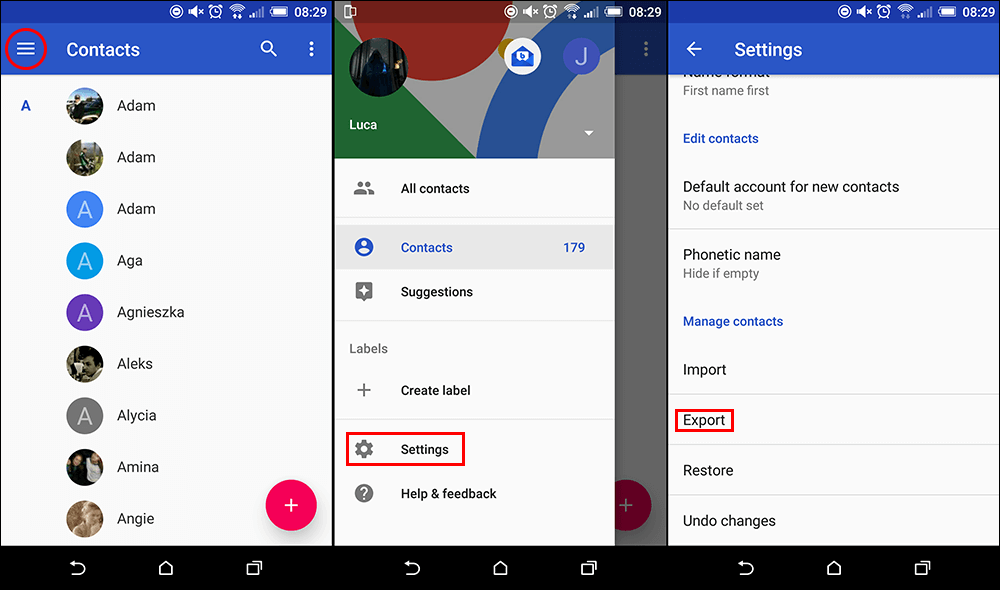 If you have more than one account linked to your device, you will be given the option to gather contact information from each account, simply place a tick in the boxes for the accounts you'd like to import contacts from. Next, follow the prompts and save the output file to an easy to find location on your phone, the downloads folder is usually a great place use.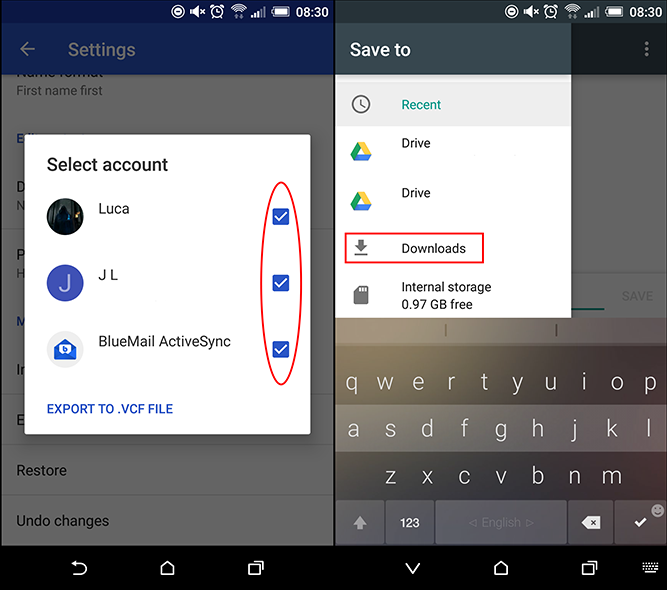 Note: You can also use this same feature directly from the web-based version of Gmail. Simply sign into Gmail using the same account you use on your Android, then click Gmail in the upper left-hand corner and select Contacts. From here, expand More, then choose Import or Export.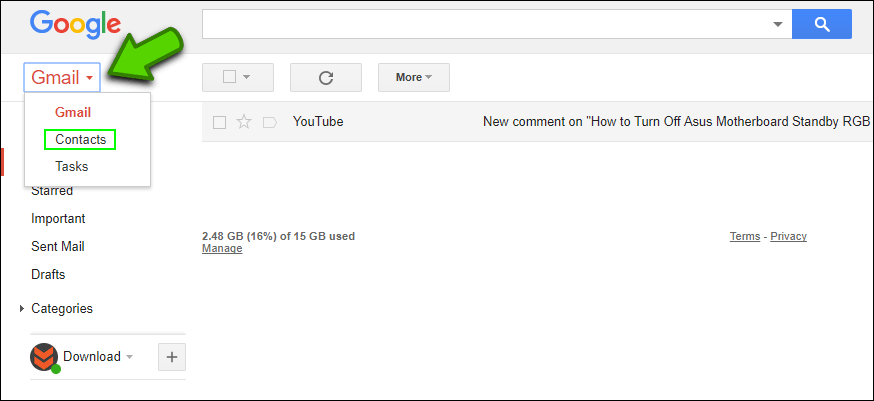 Now all you have to do is move the .vcf file from your phone to your computer and open it using the app or program of choice. Windows Contacts works well but will take quite an amount of time to sort and store your contacts if you wish to make any changes. If you are looking for even more organization, you can download vcard2xls from Sourceforge below and convert your contacts.vcf file to a Microsoft Excel file.
Download vcard2xls From Sourceforge.