Windows 10 has a built-in system specifically designed to keep your system clean and clear of junk. By default the option is disabled so you will have to manually enable it, then customize exactly how it behaves. If you'd like to set up Storage Sense on your computer, this guide will show you how.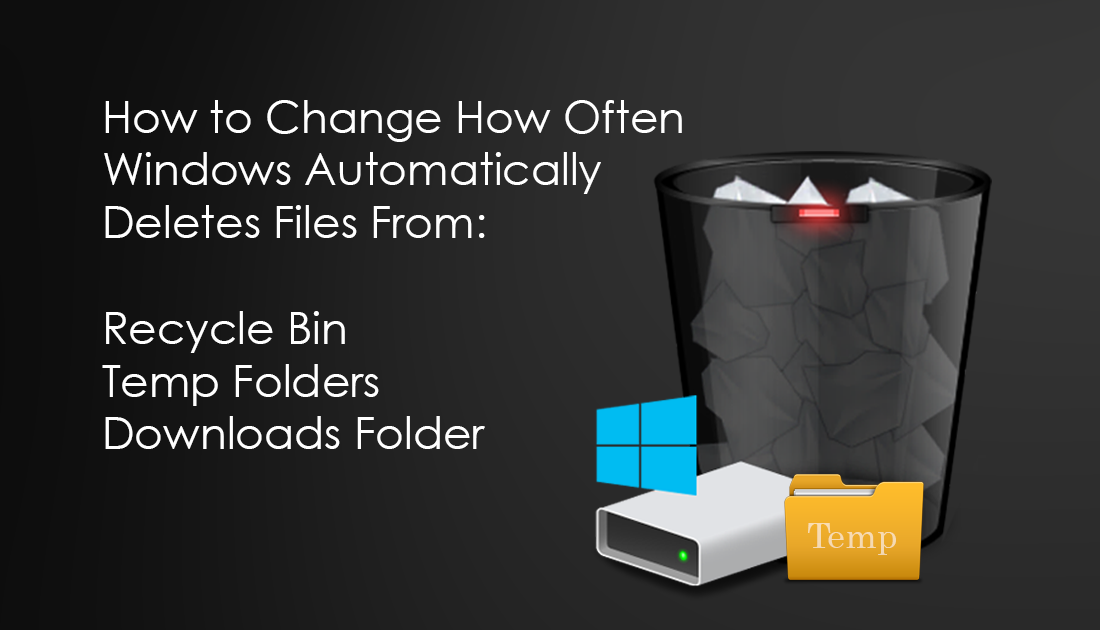 How to Turn Off Telemetry Data Collection on Firefox Quantum.
Storage Sense has been available on the Windows 10 operating system for quite some time and is a great way to make sure your systems hard drive stays clean and junk free. Storage Sense is designed to automatically remove files from the Recycle Bin, Downloads Folder, and Temp Folders on your system after 30 days.
How to Enable Storage Sense on Windows 10.
To enable Storage Sense on Windows 10, open the Settings menu using the Windows Key + I shortcut, then change to the System tab. Once you are inside this tab, click Storage from the left-hand pane, then flip the toggle in the center pane from Off to On. Now that Storage Sense is enabled, you can make some changes to how it works, to do this click Change How We Free Up Space. On this new page you have three options:
Delete temporary files that my apps aren't using.
Delete files that have been in the recycling bin for over 30 days.
Delete files in the downloads folder that haven't change in over 30 days.
The first two are quite useful, however, if you are like me, you may be storing plenty of useful stuff in your Downloads folder, things such as programs, movies, tv shows, pictures etc. If this is the case, I would suggest leaving the third option off, unless of course, you don't mind moving everything to another folder.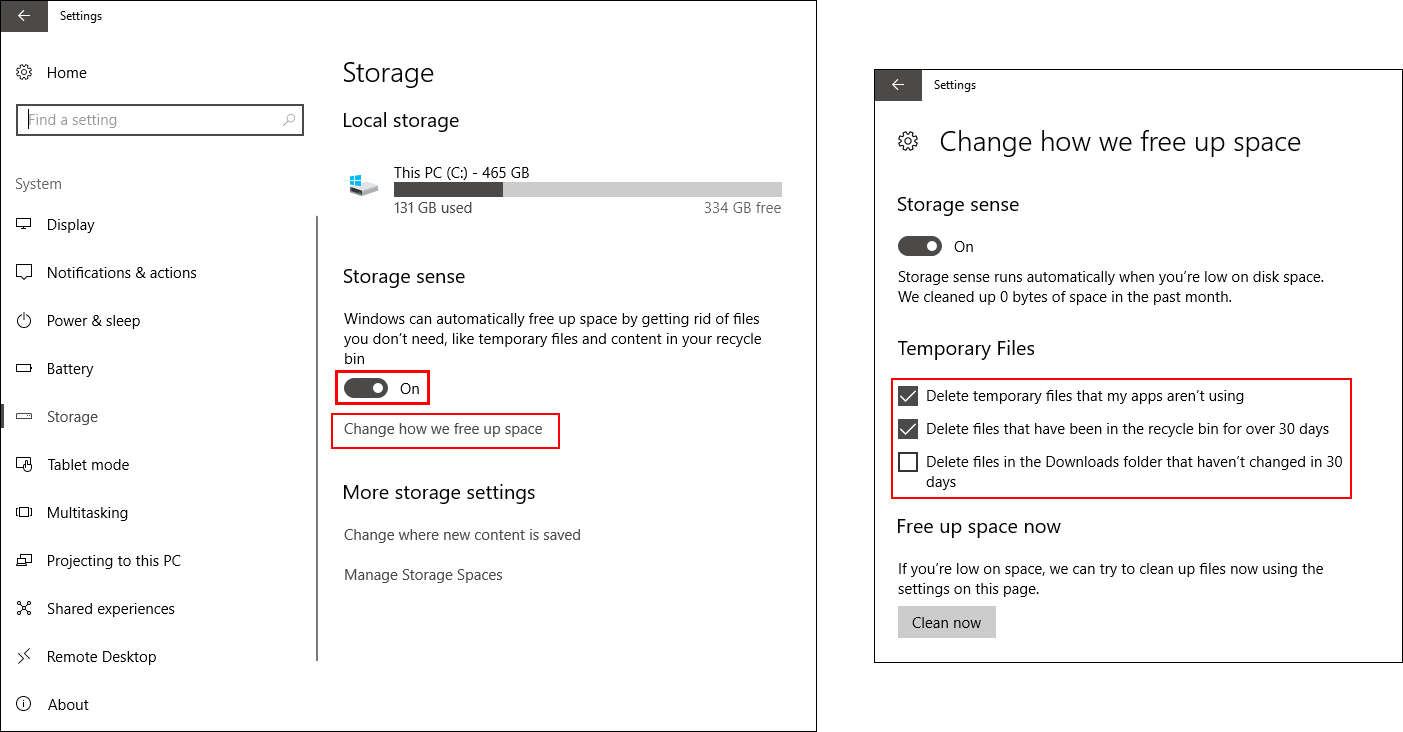 While you have the Storage Sense menu open it's worth using the Clean Now option underneath the Free Up Space Now heading. This will remove all the temp files currently sitting on your computer, things like old Windows update files. If you would like to manually clean up your temp files check out the guide below.
How to Manually Delete Temp Files on Windows 10.
How to Adjust the Windows 10 Storage Sense Deletion Time Frame.
Starting from Windows 10 build 17074 and above, Storage Sense will gain some extra customization. From version 17074 onwards (Windows Insiders Program) you will be able to change the time frame in which files are held before being deleted. For example, you will be able to change it from 30 days to 1, 14, 30 or 60 days. To adjust the time frame, you will have to wait until your system has updated to the next major release of Windows, which currently codenamed Redstone. Redstone is due out in the next couple of months (sometime early 2018) Once you have the update, all you have to do is follow the exact same steps shown above to get Storage Sense and use the new drop down box to make a selection.