If you have made the switch to Brave browser and are trying to figure out how to change your default search engine to Google or something else (I suggest Ecosia). This article will show you how to quickly and easily switch the search engine to any other search engine you want. Google, DuckDuckGo, Brave, Ecocia, Yahoo, Bing, etc.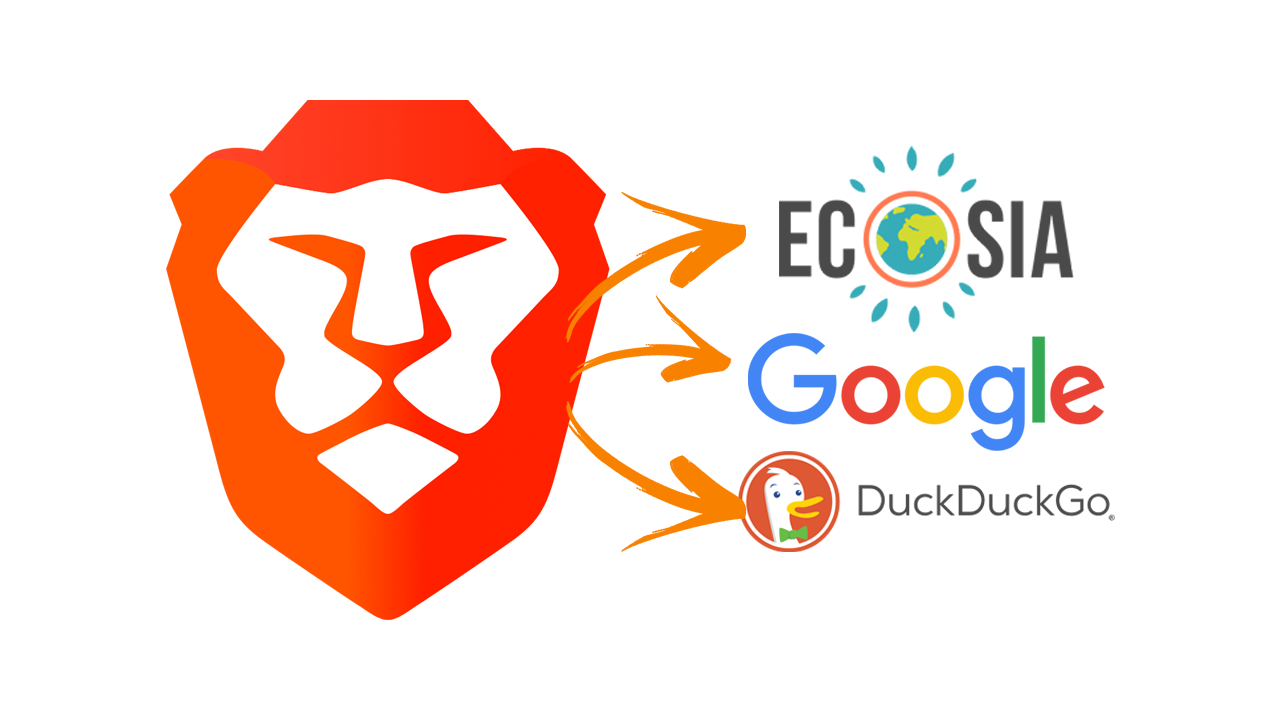 Related: How to enable Secure Playback in Brave browser (Widevine in Brave)
Brave is one of the best Google Chrome alternatives on the market. It's fast, easy to use, and has access to all the same extensions Google Chrome does. It's also got a strong crypto component if you're into that kind of thing, but you can just as easily ignore it if you want. As with most browsers though, changing your default search engine is a little tricky so you may need to follow some steps to get the job done.
Before you make the switch though I highly suggest checking out Ecosia. Ecosia plants trees using the revenue your searches generate. It's also a pretty good search engine, one that I've been using for a few years now. It's the easiest way you can make a difference in the world without actually doing anything out of the ordinary. Just something to consider before you switch over to Google like most people.
How do you change the default search engine in Brave browser? Change Brave Search engine.
In order to change the default search engine you are using in Brave browser you will need to do the following.
First, open your browser, then click the hamburger icon (3 lines) in the top right-hand corner, then click Settings.
Next, click Search engine in the left-hand pane.
This will take you to a new screen where you can use the drop-down menu to choose the Search engine you want to use for Normal Windows and the Search engine you want to use for Private Windows.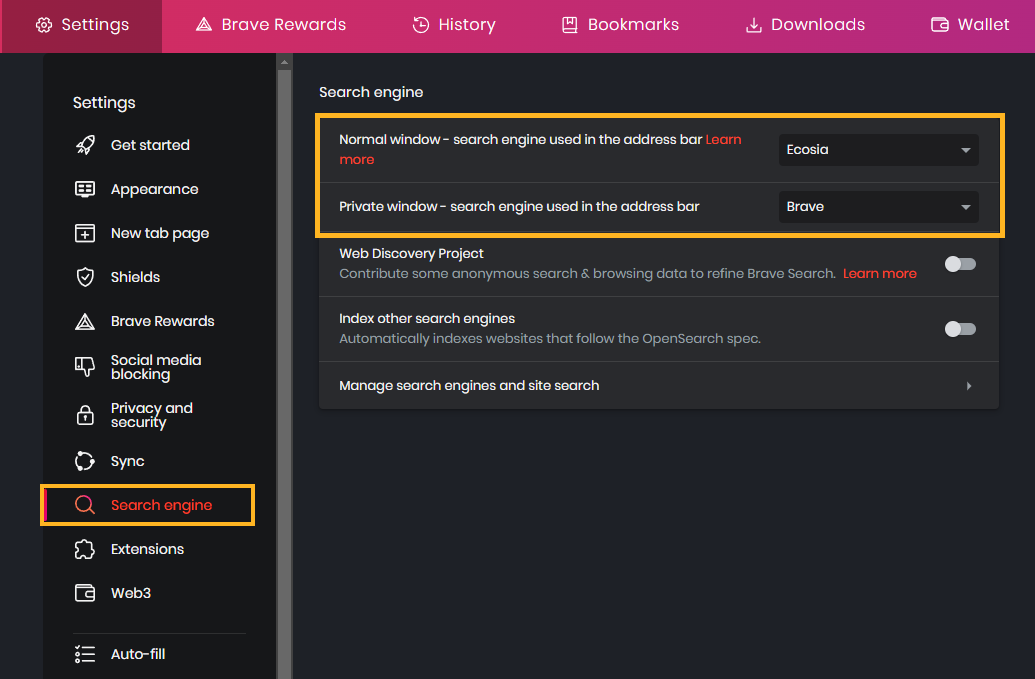 What if the Search Engine you want to use isn't there?
If the browser you want to use isn't on the default list, you can manually add it by clicking Manage search engines and site search. This will bring you to a new area where you will need to click Add next to Site Search and enter the details of the search engine you want to use.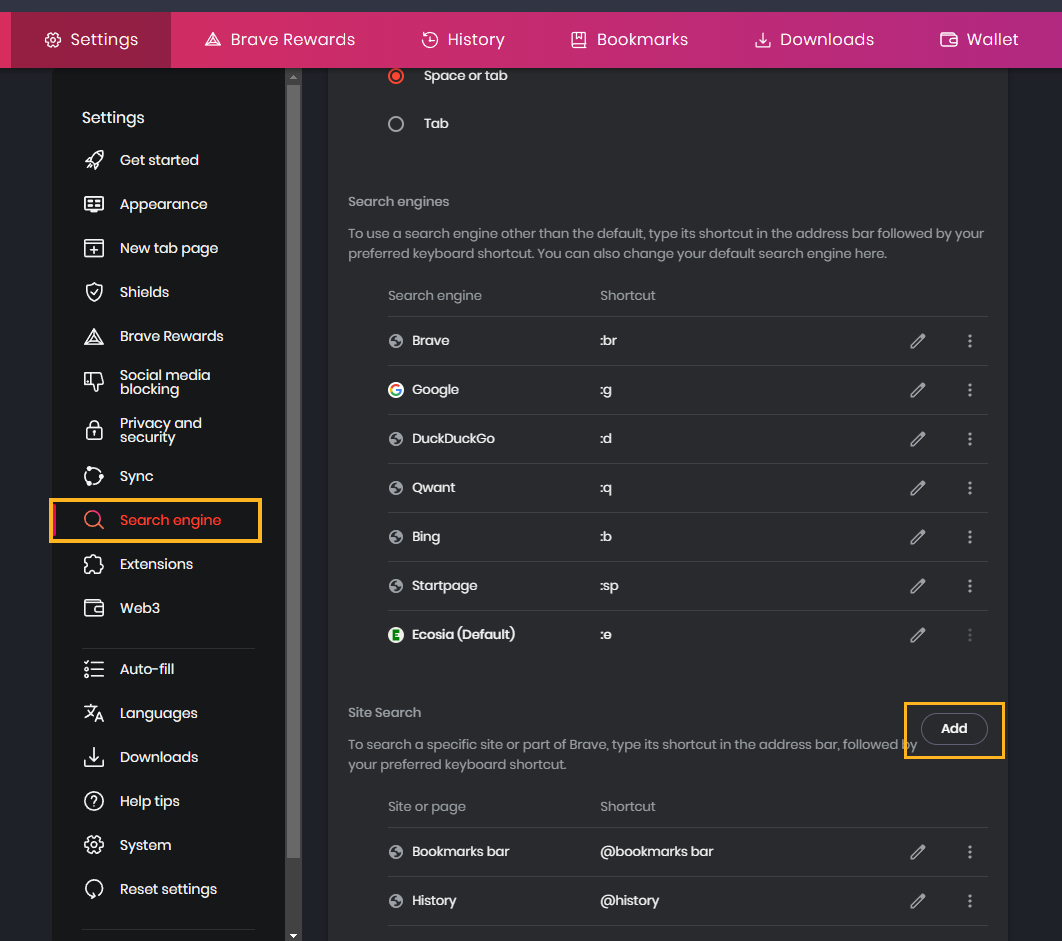 Using Search Engine Shortcuts in Brave Browser.
Another useful feature found in Brave that most people don't know about are search engine shortcuts. These allow you to quickly and easily switch to a different search engine from the list. For example, if you want to use Google instead of your default Ecocia, you can type :g in the address bar and press Space. This will flip over to Google Search for this search.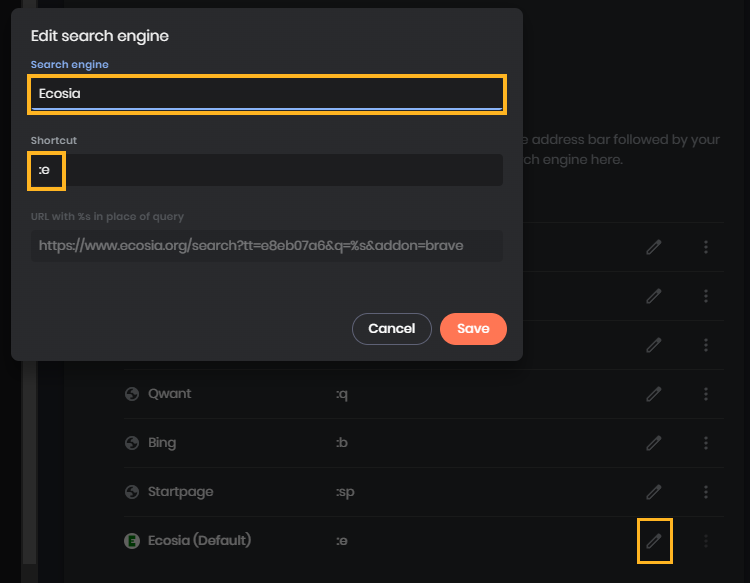 To check the default shortcuts in Brave click Manage search engines and site search on the Search engines page. If you want to change a shortcut click the Edit (pen) icon and change the shortcut to whatever you want.