If you are using a Microsoft account on Windows 10 there's a good chance you have Microsoft sync enabled. This feature automatically syncs your settings to any device you log into using your account, unfortunately, this doesn't always have the best outcome especially if you are logging into systems with different screen configurations. If your account already has linked data you want to remove, this guide will show you how to get rid of it.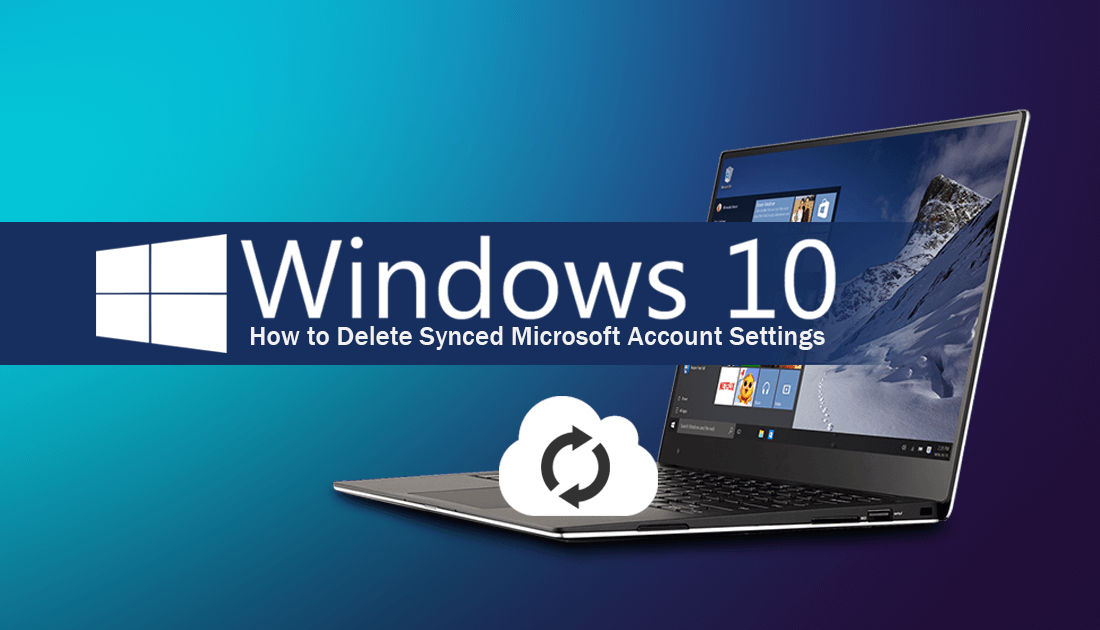 How to Stop Twitter Spamming You With Emails.
For a lot of people, Microsoft's Account Sync feature is a pretty handy tool to have enabled. It allows Windows to quickly configure new PCs with your preferred settings and configurations. Things like your wallpapers, themes, language settings and a lot of other preferences.
You can find a full list of everything that is synced between your Microsoft account and your PC here.
As great as the feature is, it does have a few shortcomings which can be quite annoying. For example, if you have a desktop setup with multiple screens and sign into your laptop with the same Microsoft account, Windows will automatically adjust your wallpaper and theme settings to mimic your desktop, completely ruining your current laptop settings. (Unless of course, you have manually opted out of this sync aspect).
Although it's easy enough to disable the feature on new setups, it's also important to know how to clear your current sync settings so you can give yourself a fresh start if needed. So follow along as we show you how to clear your Microsoft Account to Windows 10 Sync Settings.
Note: If you are using a local account, you won't have the ability to use any of these features. They will be greyed out in the options until you migrate your local account to your Microsoft account.
How to Disable Microsoft Account Sync on Windows 10.
If you haven't already disabled automatic account sync, you can turn it off by doing the following. Go to Settings > Account, then make sure the toggle Sync Settings has been switched Off. Alternatively, you can use the individual toggles below to disable certain sync features such as themes and language settings.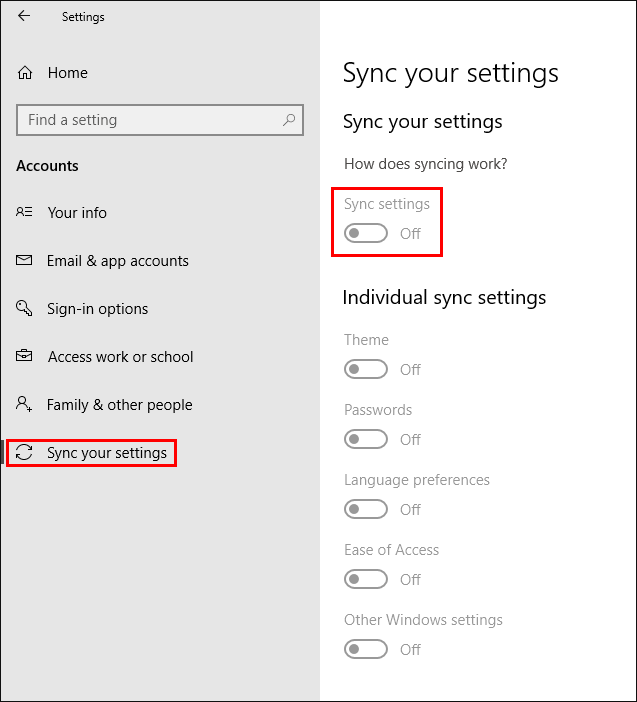 How Do You Clear Your Microsoft Account Sync Settings on Windows 10?
To clear any data and settings that have already been synced between your devices, you will first have to make sure you have disabled sync on all of your devices. To do this follow the steps shown above in the How to Disable Microsoft Account Sync section. Once you have done this, the next step is to visit the OneDrive personal settings page.
OneDrive Personal Settings Website.
Once you get to this page, click Remove at the bottom of the screen to clear all the data synced with your PC.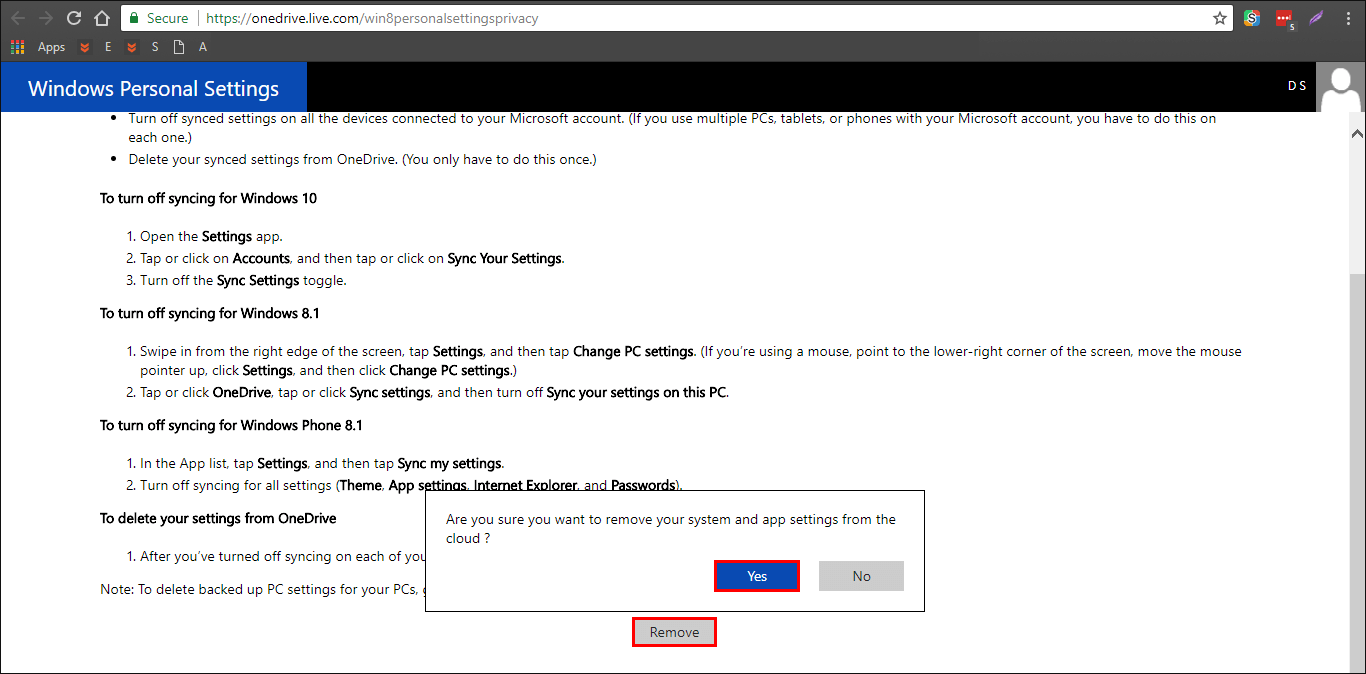 After you have confirmed the deletion of data, make sure you spend a moment to read the information before proceeding.

Even if you don't have Onedrive installed on your system, the data is still synced to OneDrive. This is because Outlook, Hotmail, and Live are all linked to OneDrive, so if you have an account for either of these services, you automatically have basic OneDrive access.