If you are using Discord but need to take a break from gaming or whatever else you are doing in Discord. This article will show you how to delete your Discord account entirely or just put it aside for another time by temporarily disabling it. Either way both of these options have their purpose. Just note that once you have deleted your Discord account it's gone forever.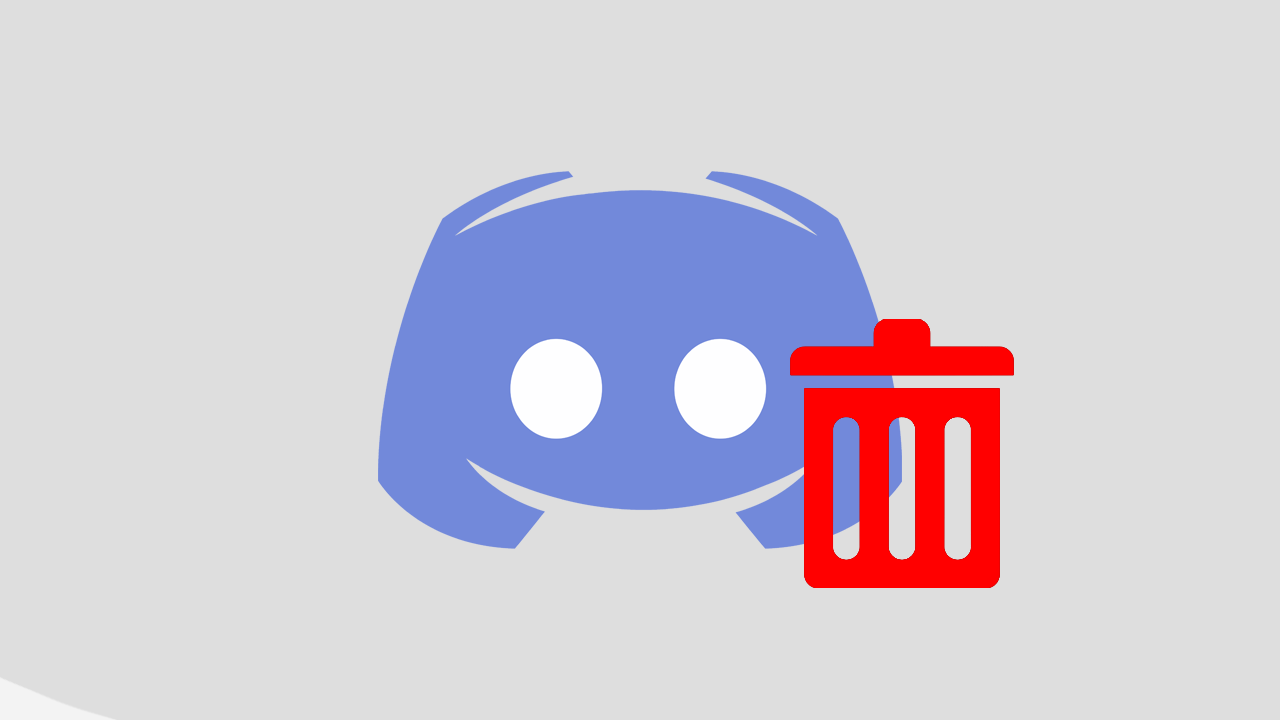 Related: How to get The Witcher: Monster Slayer. (The Witcher: Monster Slayer Download)
Most people who create an account for an online service like email, Facebook, MySpace, Minds, YouTube, Pinterest, Discord or one of the thousands of other services, generally don't think twice about deleting the account when they stop using it. Admittedly not all services give you the option, even though they are required to by law in a lot of regions. And when they do, most will hide the option deep within their interfaces, making the option seem absent or impossible. 
Just like every other service, Discord hasn't made the option for deleting an account easy. Although this probably feels like a conspiracy to force you into keeping your account, it's actually a measure to reduce account deletion remorse… More often than not people regret deleting their accounts and reach out to support begging to have them restored. Unfortunately, when an account is deleted from Discord, it is gone forever. This is why disabling your account is probably a better idea. 
Quick steps to disable or delete your Discord account:
Sign in to your account using the Discord app.
Go to Settings at the bottom of the screen.
Stay on the My Account tab.
At the bottom choose Disable or Delete account.
How do you disable or delete your Discord account?
To begin the process of deleting or disabling your Discord account, you'll need to open the discord app on your device and sign in to your account. Once you have signed in you'll need to do the following.
First, click the main Settings icon (gear icon) near the bottom of the screen (over on the left side) 

On the settings screen stay on the My Account tab, then scroll to the very bottom of the page and you will see a heading called Account Removal with two important options below it, Disable Account and Delete Account.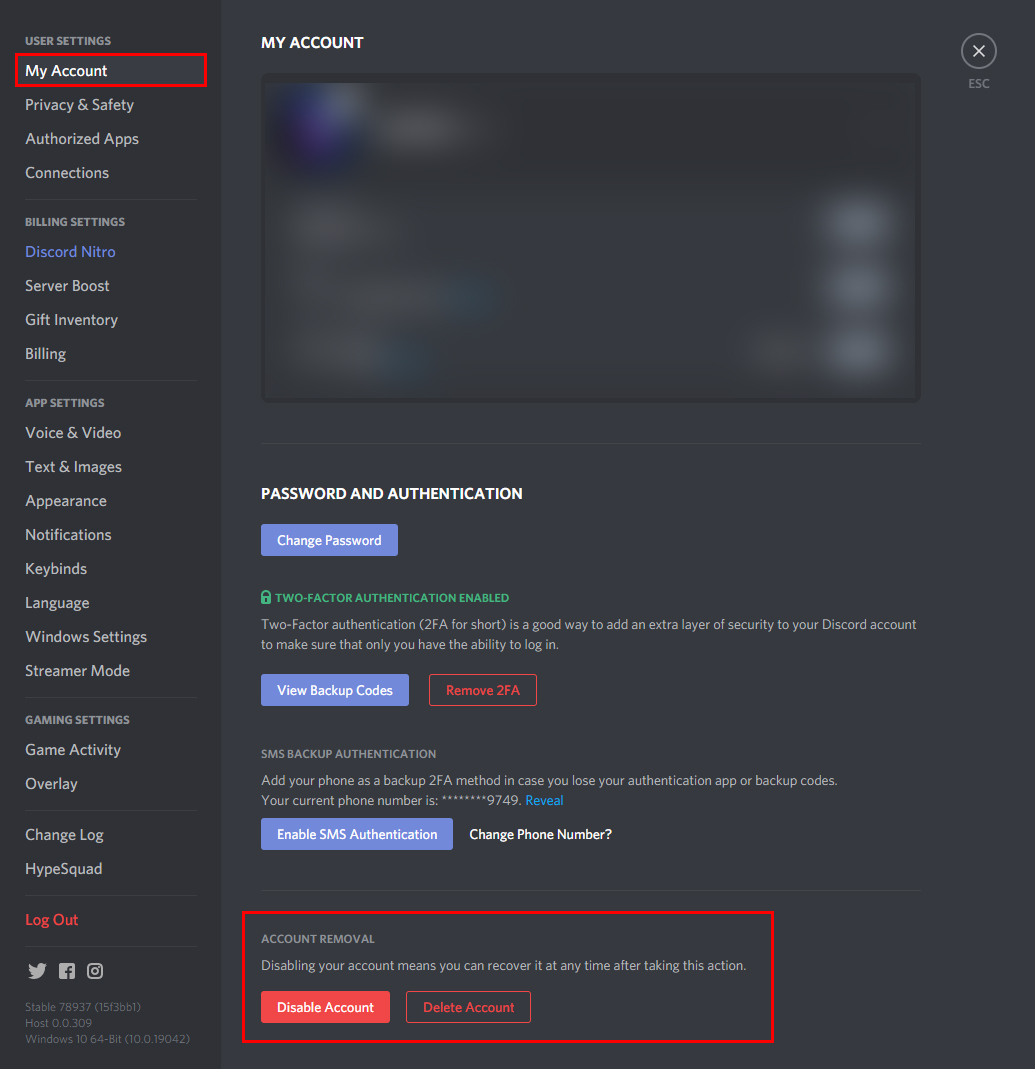 I strongly suggest that you just disable your account for a while so you can think about it. Once an account has been deleted, it's gone for good!
If you choose to delete your account, you'll have to enter your account password and confirm your request. It's also worth noting that Discord has a special deletion remorse system that keeps your account in pending deletion mode for 14 days. After that, it's gone for good. 
Note: If you want to permanently delete your account, you will have to delete or transfer ownership of any servers you are running. If you try to delete your account whilst still running servers you will get an error message. This is a great feature that prevents ghost servers from slowing down the Discord network. 
Can you make a backup of your Discord data before deleting or disabling your account?
If you are adamant about deleting your account, make sure you read our guide on making a data backup here. This will let you make a copy of all your discord data, including channels and direct messages. It won't let you copy data from locked or deleted channels though. All content is saved to an easy to read HTML file in dark or light mode depending on your preference.