If you are Firefox user who's always looking for new ways to make Internet life easier, this article will show you how to download images in bulk from any of your open tabs. Even tabs that aren't active and only running in the background.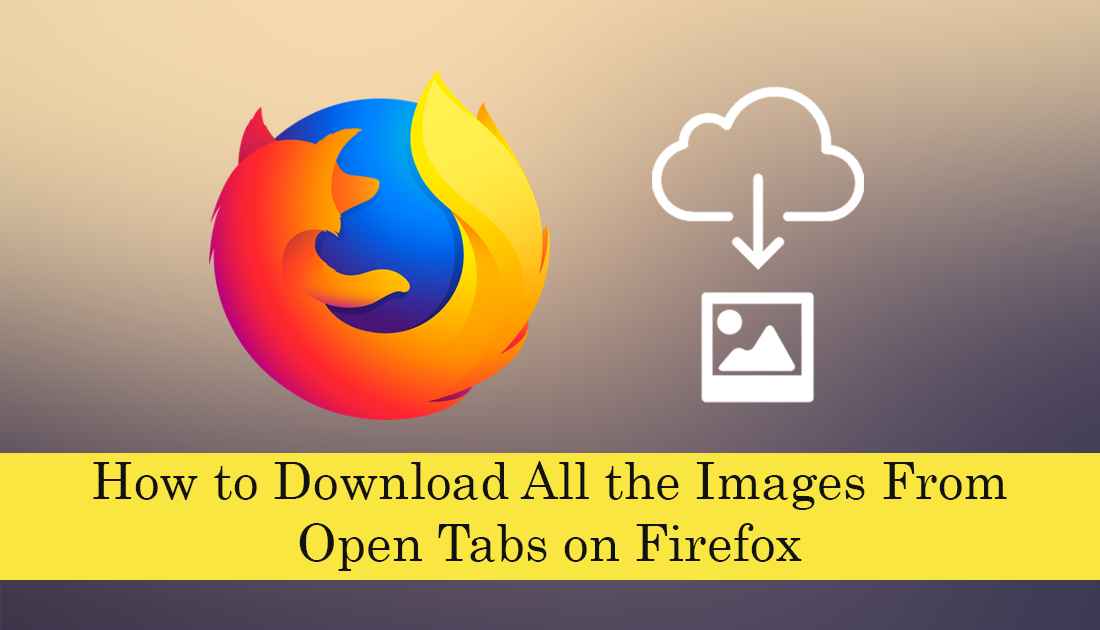 How to Get YouTube to Load Faster on Firefox.
Firefox is one of the best Internet browsers on the Internet and in a lot of, areas is far better than Google Chrome. It's fast, easy to use, allows for plenty of customization, and is designed to push back against tracking and advertising. There are also plenty of extensions available, offering a ton of extra features that will make your browsing experience even easier.
One of the most interesting extensions to gain traction of late is a small extension called Image Picka which allows you to quickly and easily select and download any or all images currently being shown in any of your open tabs. For example, if you have nine different Firefox tabs open all on different websites, you can use Image Picka to download any number of selected pictures from any of the nine open tabs.
Related: How to Add Chrome and Firefox Support to the Windows 10 Timeline.
How Do You Download Images From All Open Tabs on Firefox?
To begin, the first thing you need to do is open Firefox, then visit the add-on page and add Image Picka to your browser. The link below will take you directly there if you don't want to manually search for it.
Once you have added Image Picka to Firefox using it is pretty straightforward but there are some things you don't want to have to work out on your own, so follow along as we show you how to use the extension properly. The first thing you need to be aware of is that Image Picka always works from left to right, meaning if you want to download images you need to be in the tab left from the tab you wish to download from (unless you are downloading from the current tab) For example, if you have 6 tabs open and want to download the images from all 6 tabs, you will need to have the left most tab active.
You will also need to right-click on the extension icon in the taskbar and select either of the top two options, otherwise, Image Picka will long load content from your current tab. When you have done this simply left click the extension icon and it will open a new tab listing all of the images from all of the tabs.

Now all you have to do is select the ones you'd like to download then click Save. The images will automatically save in a folder within the Windows Downloads folder. The most important thing to remember is that the images will download in the size that is displayed on the page, sadly it won't download full-sized files that are hidden behind thumbnails.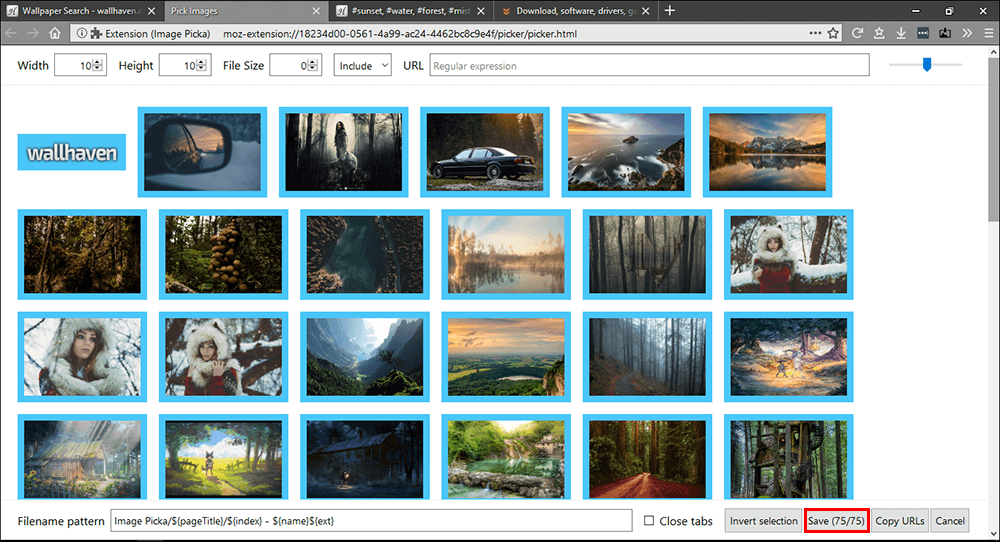 While you are looking for ways to improve your Firefox experience, make sure you check out the following article which shows you how to add Group Policy support for Firefox on Windows 10. An awesome new feature that will allow you to make important changes and restrictions in Firefox.