If you use Firefox for all your Internet activities, you might be interested to know there is now a unique new way to edit any image you come across. You won't even need to download the image before making any changes.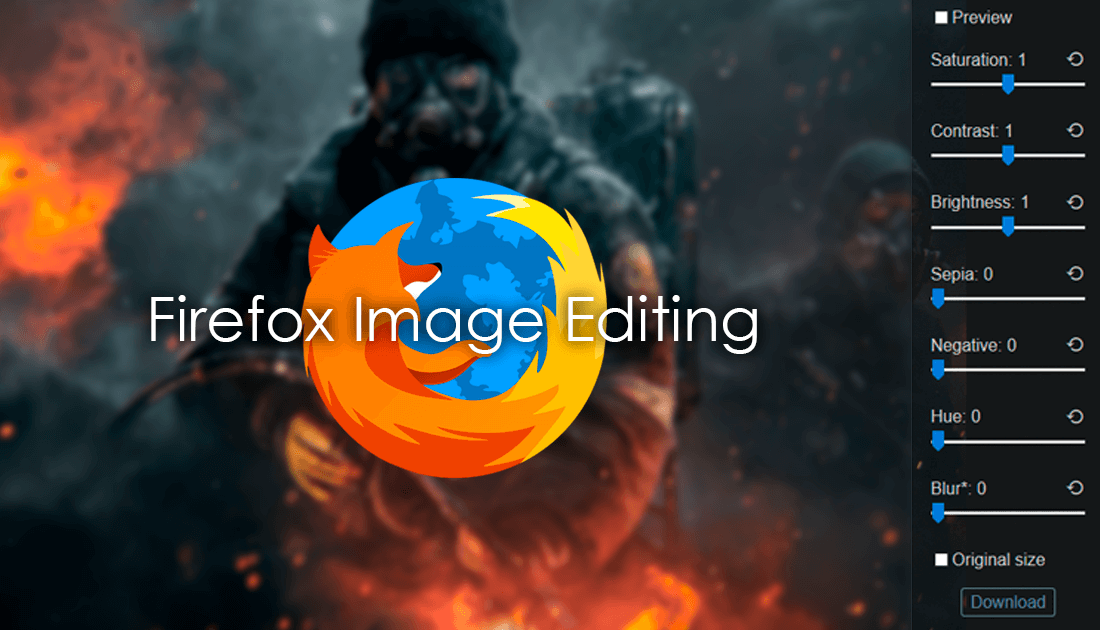 How to Solve Basic and Complex Maths Problems Using the Firefox Address Bar.
Traditionally, when editing images acquired from the Internet, one would have to download the image first, then open it in a dedicated app or program. Oddly enough, it is now possible to reverse some of this process and edit any image at their source, before you download them. The editing options aren't as extensive as Photoshop or Gimp but they do include quite a decent selection of options. Most importantly though, it will save you a ton of time if you need to make adjustments on the fly.
To start editing images at their source, there are two requirements. The first is that you are using Mozilla Firefox. The second is that you download a Firefox extension called Imanu. If you'd like to know how the extension works and how to use it, you can find all the information you need below, as well as a download link for Imanu.
How To Edit Images Using Mozilla Firefox.
To start editing images directly from your Firefox browser, you will first need to download and install the Imanu extension. You can use the download link below or simply search for it using your preferred search engine.
Download Imanu Firefox Extension.
Once downloaded, the imanu extension works in a slightly different way to most extensions. First of all, it does not show an extension icon in the extension area of your browser. Secondly, it doesn't add a selection to the context menu. Instead, to start editing an image from your Firefox browser, find an image you would like to edit (it can come from anywhere) when you have the image on the screen in front of you, right-click on it and select View Image.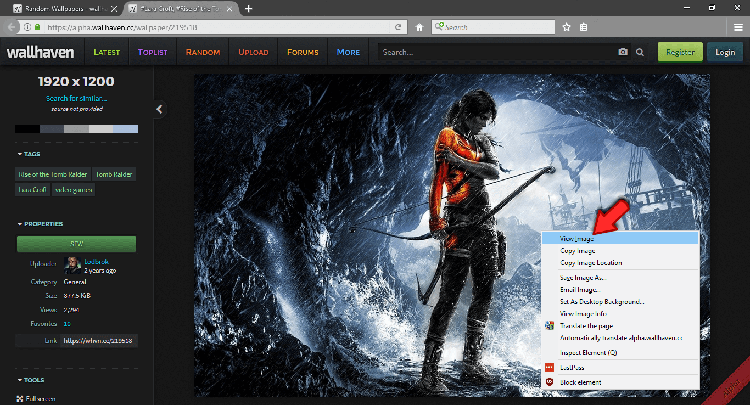 The image will now open in full screen, unfortunately, there is no option to open the image in a new tab or new window. Even if you have your Firefox settings adjusted to do so. In the newly expanded image mode, you will notice a menu on the right-side of the screen. This menu contains all the editing tools available for you to use: Brightness, Contrast, Saturation, Sepia, Negative, Hue, and Blur. All you have to do now is use the sliders to adjust the image to your liking. Before you start though, make sure to tick the Preview box at the top of the list, otherwise, all your adjustments won't show in real time.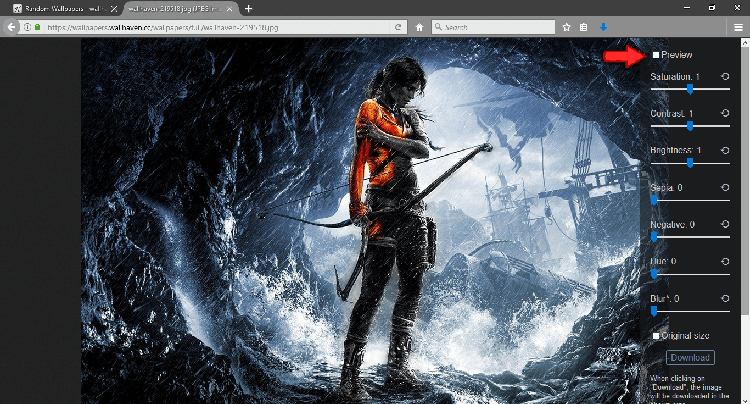 When you are done editing the image, scroll down to the bottom of the list and tick the Original Size box, then click download. The image will now be saved to your designated download folder.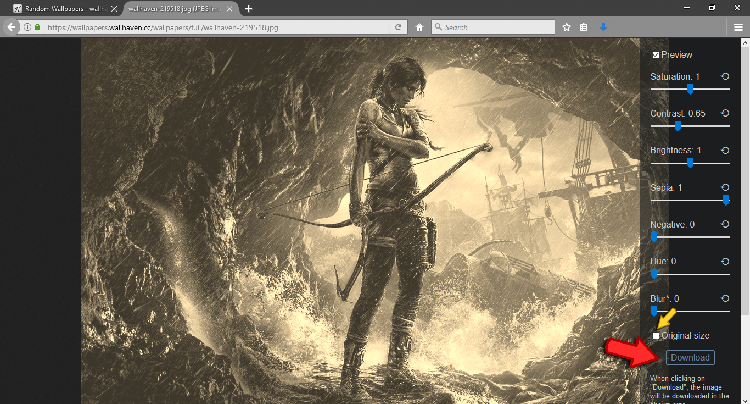 imanu isn't going to compare to programs like Gimp or Photoshop but it is simple to use, super light on resources and makes quick edits super easy. The only slight drawback is that you can't open the image in another tab or window before editing.