If you are looking to add an extra layer of protection to your computer, Windows 10's built in BitLocker tool is a great place to start. BitLocker not only encrypts the contents of your selected drive, it also adds password protection. It's not only limited to built in Windows hard drives either and can be used on USB drives and SD cards. Sound good? If so, find out how to enable BitLocker on Windows 10 below.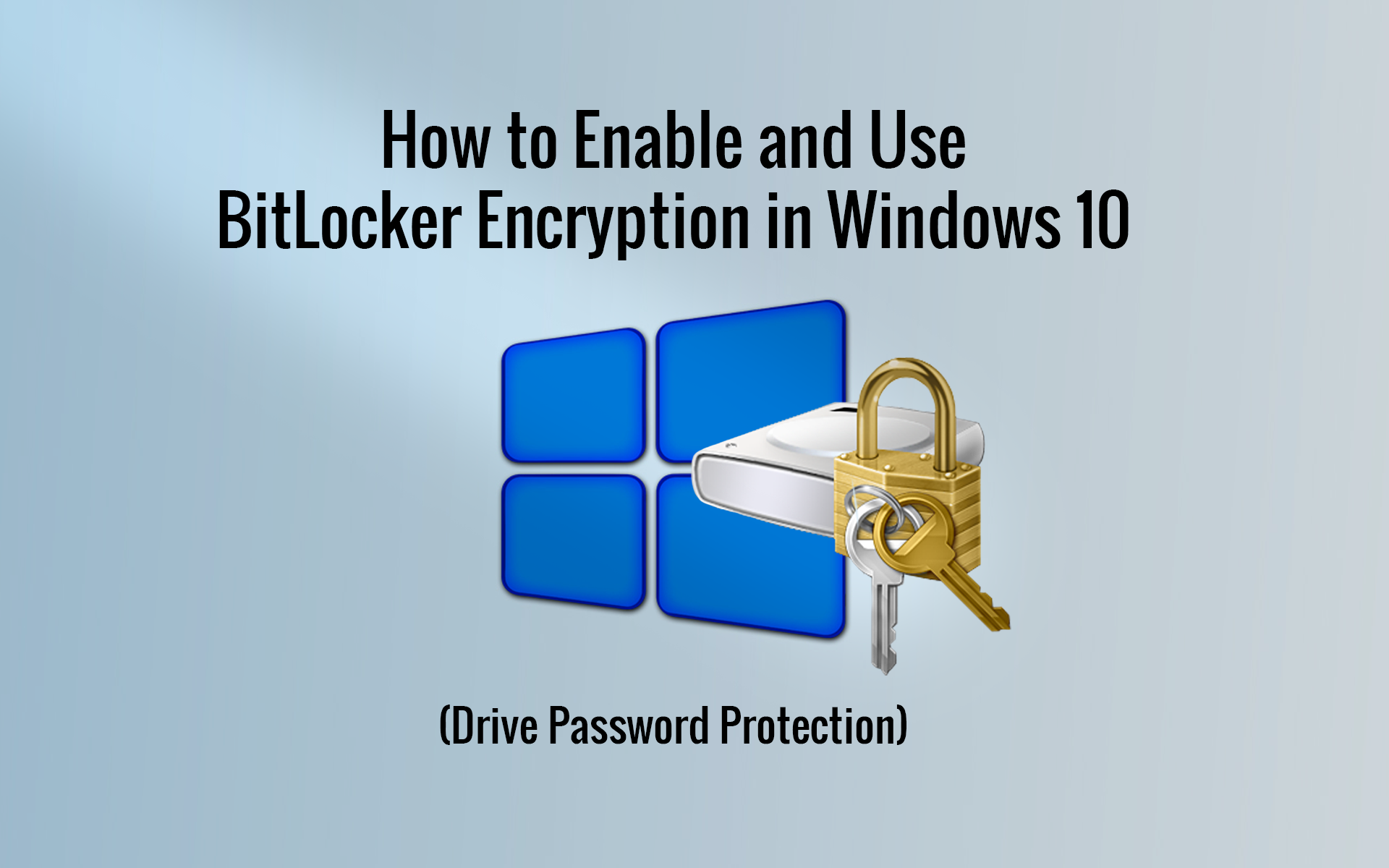 How to Run Linux in Windowed Mode on Windows 10.
Although BitLocker has been around for some time, Windows 10 features an improved version of BitLocker, with better data encryption abilities. It's also relatively easy to use but can be a little daunting to set up for first time users. If you are looking for a detailed rundown of how Microsoft Windows BitLocker encryption works, check out the information on Wikipedia.
How To Enable BitLocker Encryption In Windows 10.
Even though the way BitLocker works is immensely complicated, enabling and using it on your computer and drives is relatively easy. To start, open the Control Panel and select BitLocker Drive Encryption. You will now see a new screen displaying the drives connected to your computer.  
Here choose which drive or drive partition you would like to encrypt and password protect using BitLocker. (Don't encrypt the drive/partition Windows is installed on, this can cause big problems) All other drives can be encrypted without any drama. When you know which drive you want to enable protection on, click the Turn BitLocker on option to the right of the drive.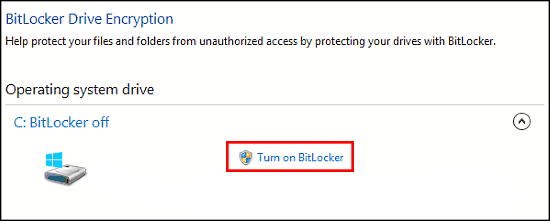 Once the selected drive has been initialized, you will be able to enter a password which will be used to lock/unlock the drive. Make sure the password you choose is has a combination of upper and lower case letters, numbers, and special symbols. Once you have your password sorted, click Next.
Note: If you'd like more information about password protection, including how to create a strong password for any of your online accounts, feel free to check out our password creation guide.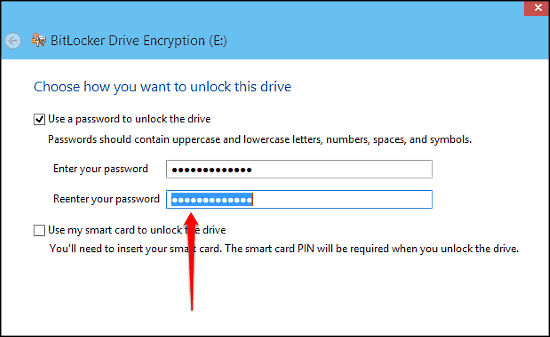 The encryption tool will now create a digital recovery key which can be used to restore access to the encrypted drive if you forget the password. Whilst doing so, it will also give you multiple options for saving the recovery key. Either to your Microsoft account, file, USB drive, or as a printout. Storing the info as a printout or on a USB drive is probably the best idea, so long as you store it safely somewhere.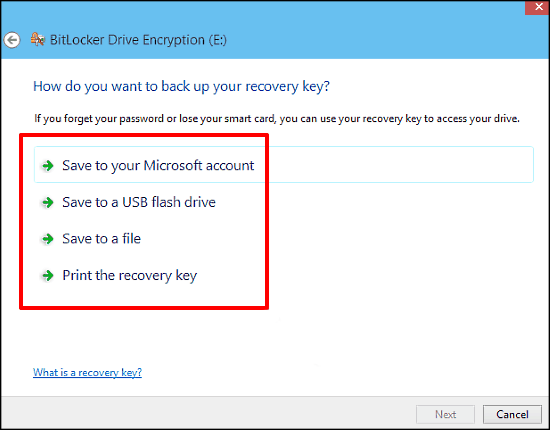 For the final step, you will be asked to choose the encryption method. Either encrypt the used disk space (faster), or the entire drive (slower, but more secure). Once you have decided, click Next to start the process.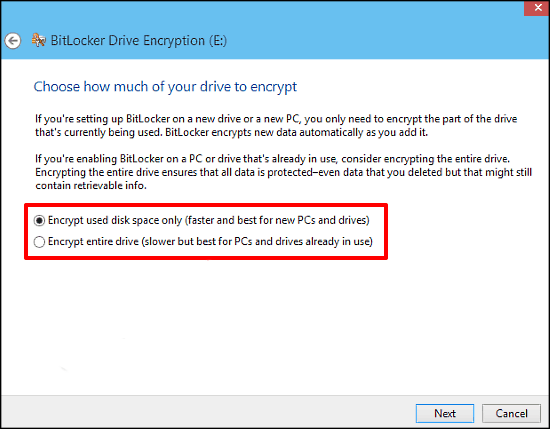 Depending on how big the drive is and how much data is stored on it, will determine how long it takes to complete. You may have to wait for quite some time, so be patient. If you are only encrypting a USB drive, the process will be quite fast. If you ever forget the password and lose the backup information, you will have to format the drive. Unfortunately doing so will erase all the data permanently.