If Microsoft Edge is your primary Internet browser and you are looking for a new way to interact with everything this article will show you how to enable and use Mouse Gestures in Microsoft Edge. Enable and use the new Mouse Gestures feature in Microsoft Edge. A new feature that lets you open new tabs, update web pages, close or open tabs, etc, with simple mouse gestures.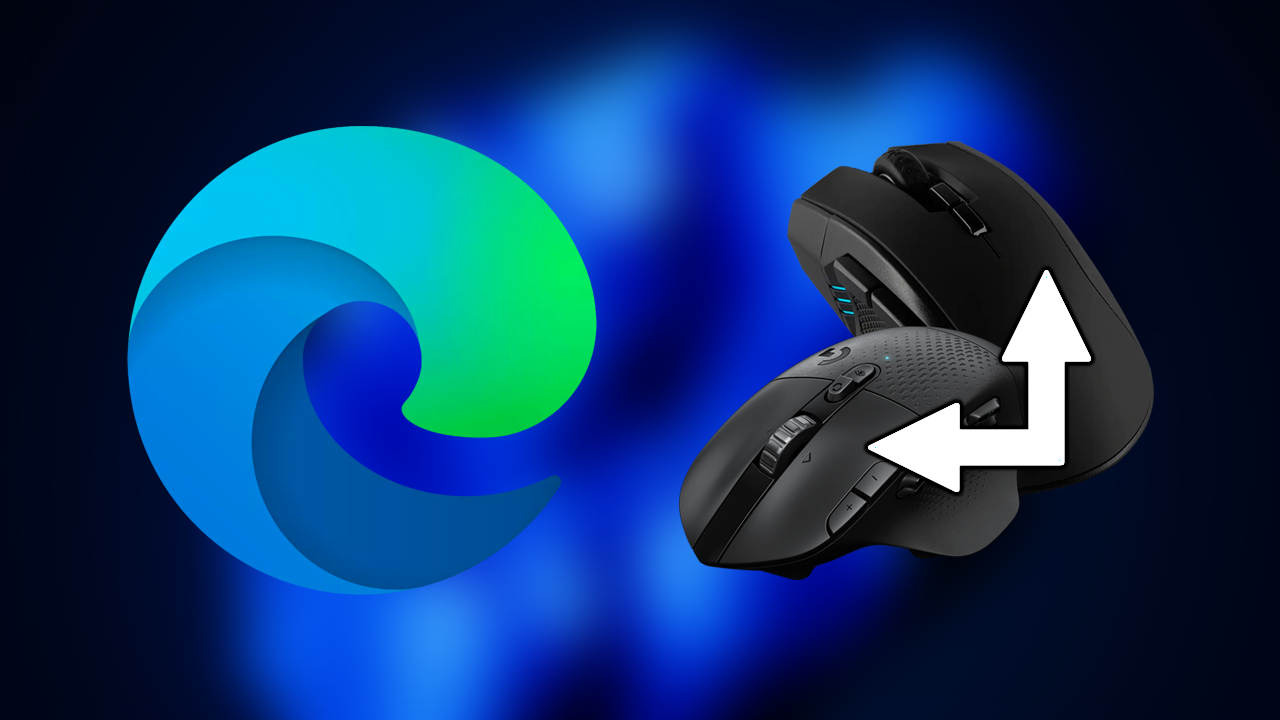 Related: How to Fix Your PC can't project to another screen issue on Windows 11.
Microsoft Edge has gained substantial user traction due to its wide array of user options. While it still runs on the same engine as Google Chrome it has a unique feature that allows users to control functions using mouse gestures, particularly on Windows 11. This functionality enables users to perform tasks within Microsoft Edge, such as opening new tabs, refreshing pages, and closing tabs, using simple mouse gestures.
For example, you can do simple tasks such as adding things to Favorites, opening new windows, private browsing, navigation actions like going back or forward, scrolling up and down, closing and reopening tabs, managing multiple tabs such as closing all tabs or those on the right, switching tabs, halting loading, and toggling full screen mode.
This functionality works by moving the mouse cursor in a way that resembles drawing on the screen. Each movement triggers a specific action in the browser. This eliminates the need to click specific buttons on the Edge interface. Users only need to move the mouse to initiate actions.
How to enable the Mouse Gesture function in the Microsoft Edge browser.
Open Microsoft Edge on your device.
In the address bar type or copy and paste edge://flags then press Enter.
Now, use the search box to search for: Microsoft Edge Mouse Gesture
When the option appears highlighted in yellow change the drop-down option to Enabled then restart Edge.
After restarting the Edge browser you can activate the function to use it.

Now that Edge is open again click the three dots icon in the top right-hand corner of the browser then go to Settings.
Here change to the Appearance tab, then scroll down to Customise Browser and Enable the Mouse Gesture toggle.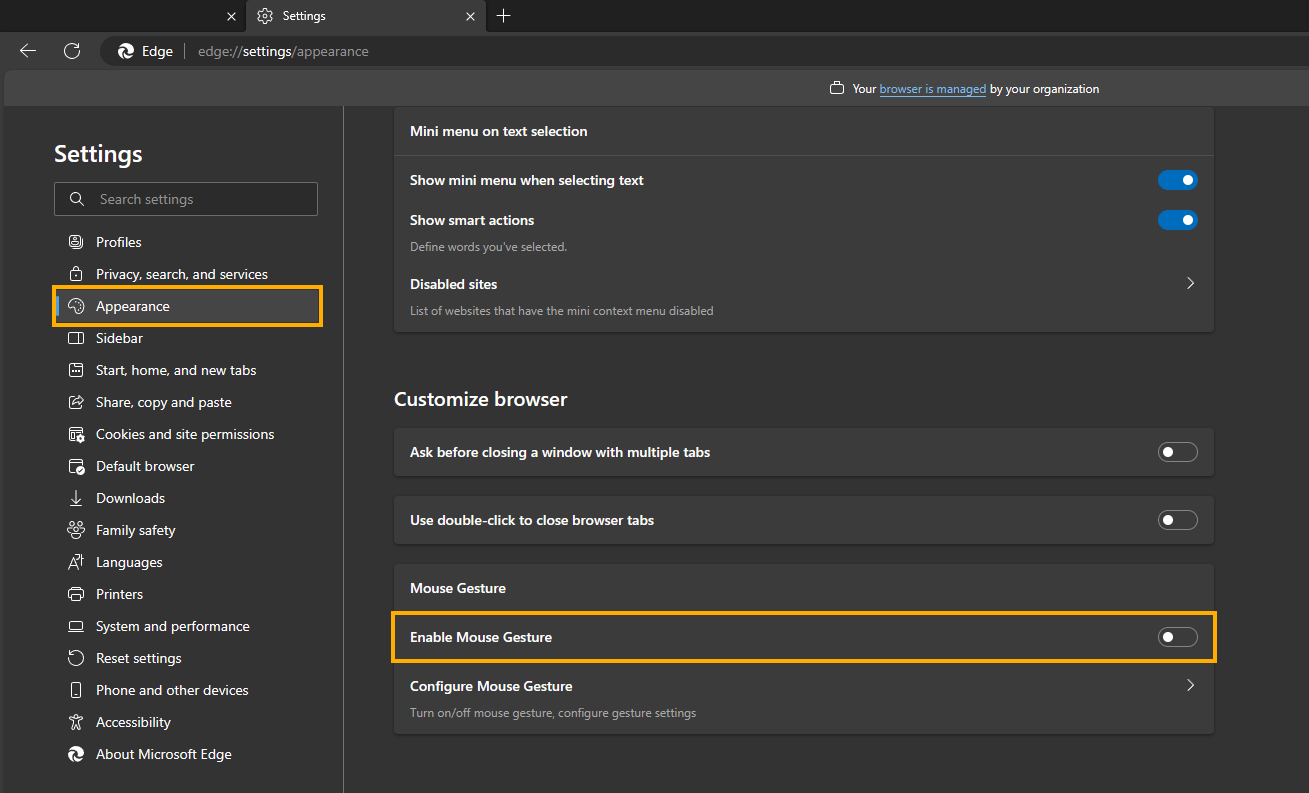 How to Customize & Configure Microsoft Edge Mouse Gesture.
Under the Customise Browser section of the Appearance tab click Set up mouse gesture.
Here you have 4 options
Enable or Disable Mouse Gestures.
Show Mouse Track
Show Action Hints
Configure actions of gestures. This allows you to customise what each gesture does.
Once you have configured everything how you want it you can use them.
How to Use Mouse Gestures in Microsoft Edge.
Open Microsoft Edge and browse as you normally would.
When you want to navigate through mouse gestures you must do it using following the sequence.
Right-click and hold anywhere on the screen inside the Edge browser interface
Without releasing the right mouse button you must make the specific gesture assigned to the desired action then release the right mouse button.
As soon as you release the right mouse button after the specific gesture, Microsoft Edge will execute the specific linked action.