If you have recently signed into your Gmail account and dismissed a message asking about your thoughts on the smart features of Gmail, Chat, and Meet. This article will show you how to go back and change your choice, should you not like what your original decision has changed in the Gmail interface.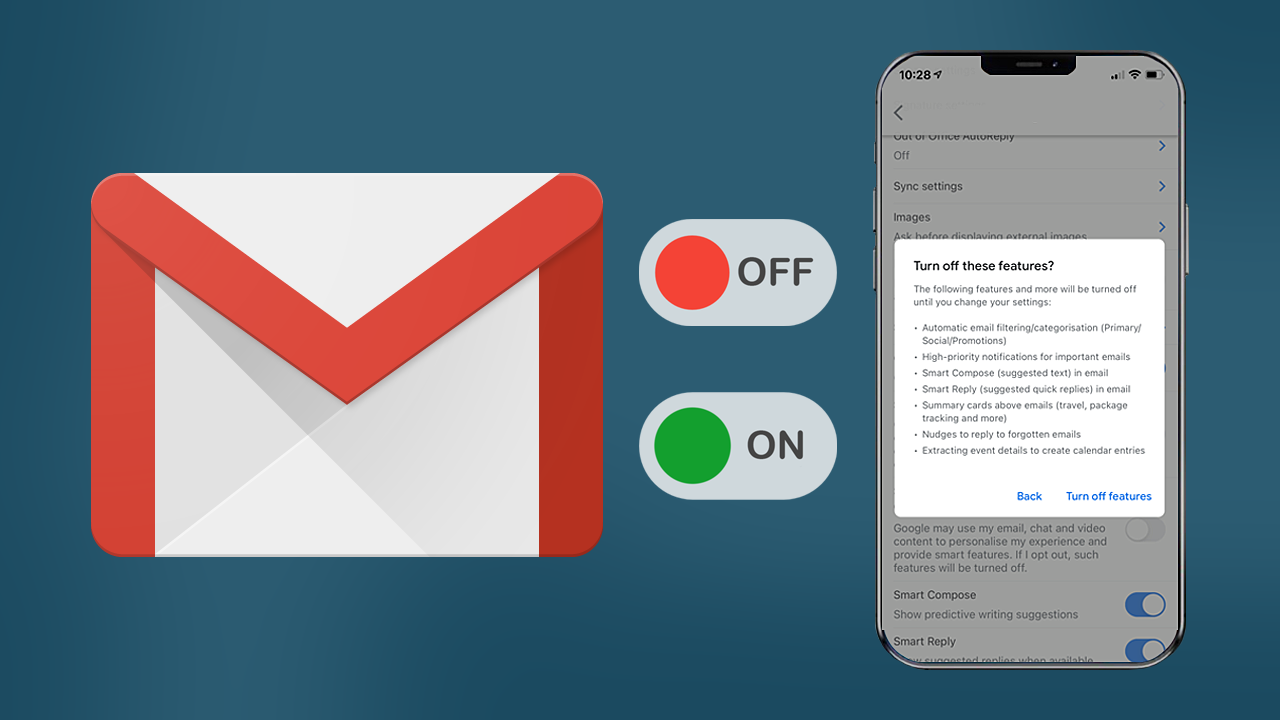 Related: How to send audio messages in Gmail. Sending audio messages from Gmail.
Up until recently you probably signed into your Gmail account and enjoyed the well organised and sorted interface, where emails are categorised into basic groups. This has been the default layout for some time now and has become one of Gmail's most loved features. Unsurprisingly the way Google does this has come into question, because it requires Google's system's reading all incoming content prior to sorting, causing a major privacy problem.
Because of this intrusive use of data, Google has been forced to disable the feature for all users by default. Moving forward from December all Gmail smart functions will be turned off under a European Union directive aimed at protecting user privacy and limiting how much data Google has access too for free.
In typical fashion, Google's response to the change has been to disable the feature for everyone, switched out for an opt-in system, where users consent to how their data is used to gain access to the feature. This isn't something new in the tech space, Facebook and Google themselves have a track record of this same practice whenever they get forced into change. 
If you don't mind sharing your Gmail user data in order to get Gmail's smart features, you can re-enable the option easily enough. Once done, you'll get access to the below features once more. As always, Google is forcing user's hands, features at the cost of privacy…. 
Automatic categorization & filters for email tabs: Main, Social,  Promotions.
Smart compose (text suggestions) in emails
Summary labels on top of email messages (travel, shipment/postal tracking, etc).
Event data extraction for Google calendar entries.
For now, this change is only affecting Gmail users who are based in the European Union. However, there is always a chance it will be rolled out in other countries/regions. It's worth noting that once you make the change on your account, regardless of the location you make it, it will take effect on all the devices you access your account from. 
To make the change do the following: 
Sign in to your Gmail account.
Click the Gear icon and go to See all Settings.
Stay on the General tab.
Scroll down and make sure Smart features and personalisation is enabled. 
Click Save Changes at the bottom of the page. (web version only)
How do you enable or disable smart functions in Gmail from your computer?
To turn Gmail's smart features on or off from the web version, you'll need to follow the steps shown below. 
Sign in to your Gmail account using your Internet browser. 
Next, click the gear icon in the top right-hand corner.
From the list that appears, click See All Settings.

On the new page stay on the General tab and scroll down until you find Smart features and personalisation. Placing a tick in this box will restore everything back the way it was.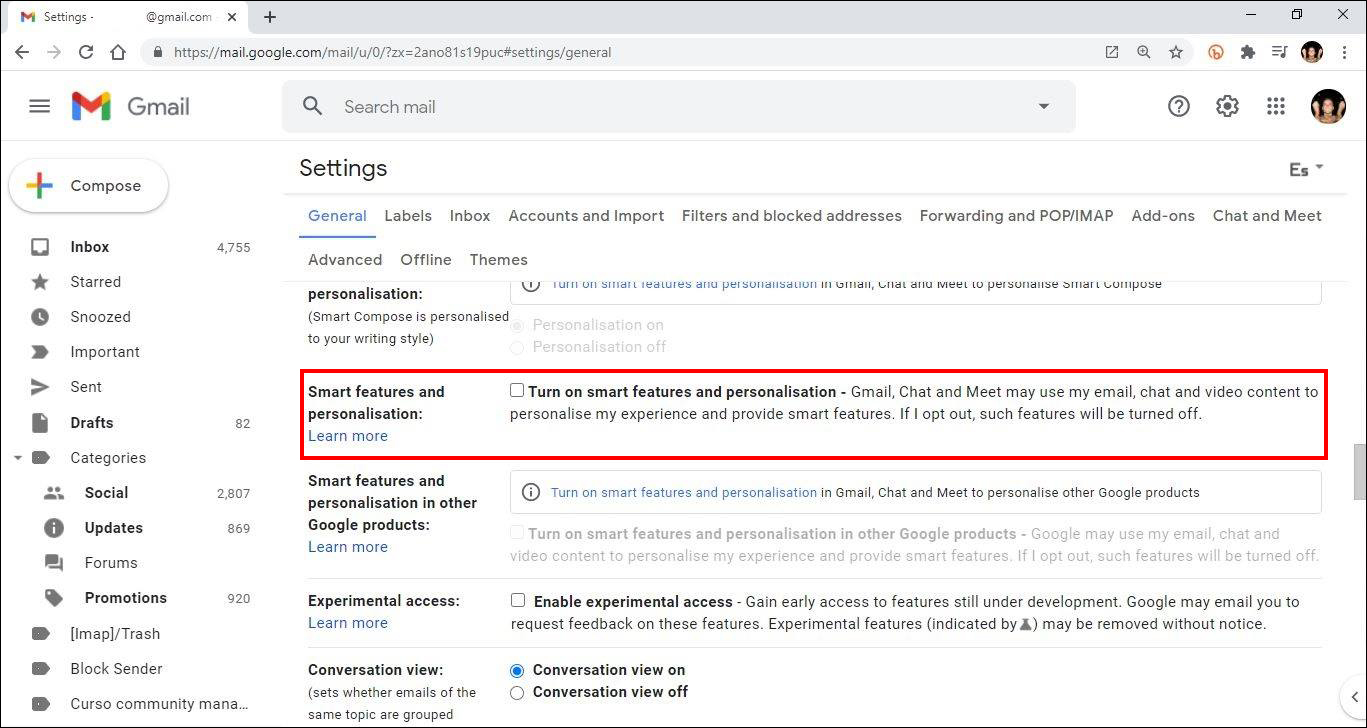 Now scroll to the bottom of the page and click Save Changes.
How do you enable or disable smart functions in Gmail from Android & iOS? 
To turn Gmail's smart features on or off on an Android or iOS device, you'll need to follow the steps shown below. 
Open the Gmail app on your device.
Click on the icon with three horizontal stripes in the upper right-hand corner of the screen.
From this list scroll down and tap Settings
If you have multiple Gmail accounts, select the one you want to configure, then go to General.
Now scroll down and place a tick in the Smart features and personalisation check box.