If you are using Windows 11 at the moment and are a little worried about updating to Windows 11 version 22H2. This article will show you how to quickly and easily check to see if your device is going to be compatible. Though there probably isn't going to be an issue there are a small minority of devices that may not be compatible with 22H2.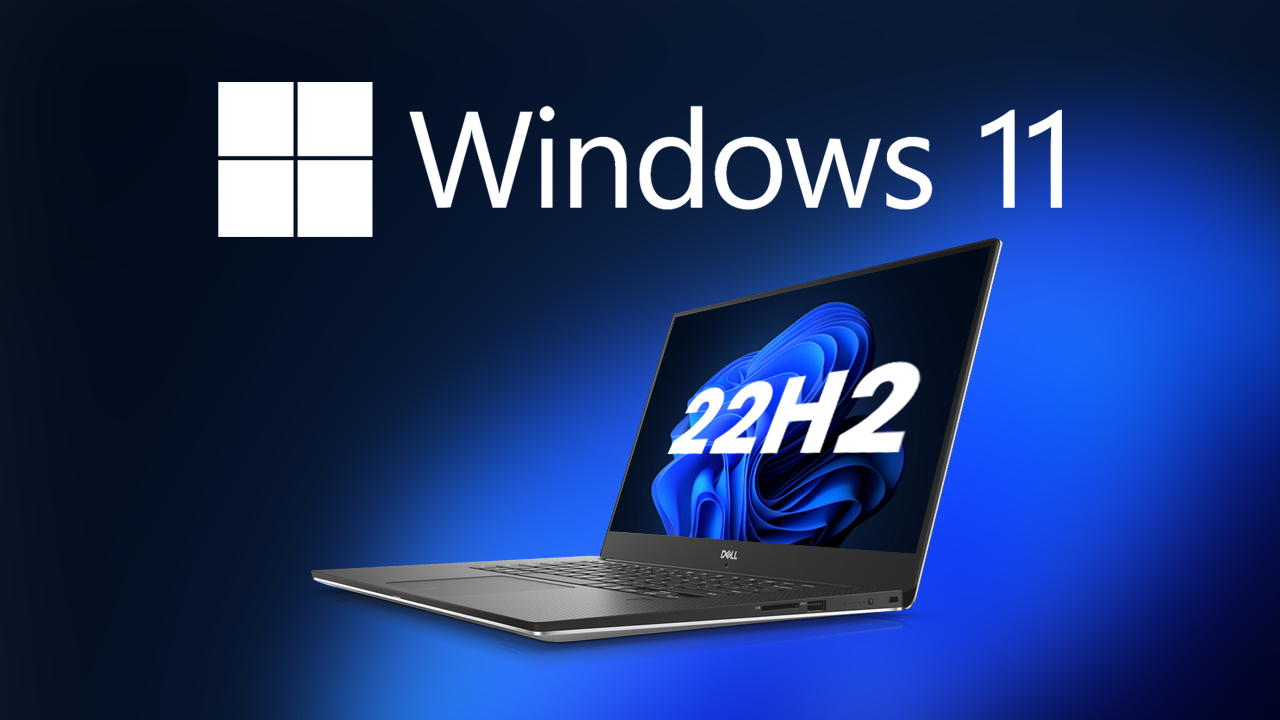 Related: How to fix transparency effects not working on Windows 11.
Microsoft Windows 11 version 22H2 is rolling out right now and adds quite a few cool new features to the operating system and tweaks some of Windows 11's early shortcomings. In an interesting turn of events, it's also the first update that may have some compatibility issues which may prevent some devices from updating. Although there is a pretty low chance of this happening for people already using Windows 11. It is still possible.
Below is a full list of the new features and changes that can be found in Windows 11 22H2.
New Start menu folders to group apps.
New option to change the number of pins in the Start menu.
Taskbar ability to drag and drop files and apps.
New Snap layouts drag and drop interface.
New Task Manager with a modern interface.
New Live captions feature to improve understanding of spoken content.
New Voice access feature to control a device with voice.
New touch gestures for tablets.
News Smart App Control (SAC) feature to block dangerous apps.
Legacy interface with visual changes.
Updated Focus feature with focus session integration.
Updated File Explorer with tabs and redesigned navigation pane.
Updated Quick Settings with options to control Bluetooth devices.
Updated Print Queue and Print dialogue apps with automatic printer detection.
Improved power management tweaks to reduce energy composition.
Option to uninstall updates from the Settings app.
Technically, the requirements for version 22H2 haven't changed so if you're already using Windows 11 you probably won't have any issues but it's worth double-checking just in case. If you are running Windows 11 on unsupported hardware you may start to encounter problems with 22H2.
How do you check if your computer supports Windows 11 version 22H2?
In order to check if your computer is compatible with Windows 11 22H2, you'll need to check a couple of things in the Windows Registry, which will require you to use the Windows Registry Editor. Don't worry though we're just looking and not changing anything.
To open the Registry Editor search regedit from the Start menu then right-click on it and select Run as administrator when it appears.
Next, use the left-hand pane to navigate to the following location. (or copy and paste it into the address bar)
HKEY_LOCAL_MACHINE\SOFTWARE\Microsoft\Windows NT\CurrentVersion\AppCompatFlags\TargetVersionUpgradeExperienceIndicators\NI22H2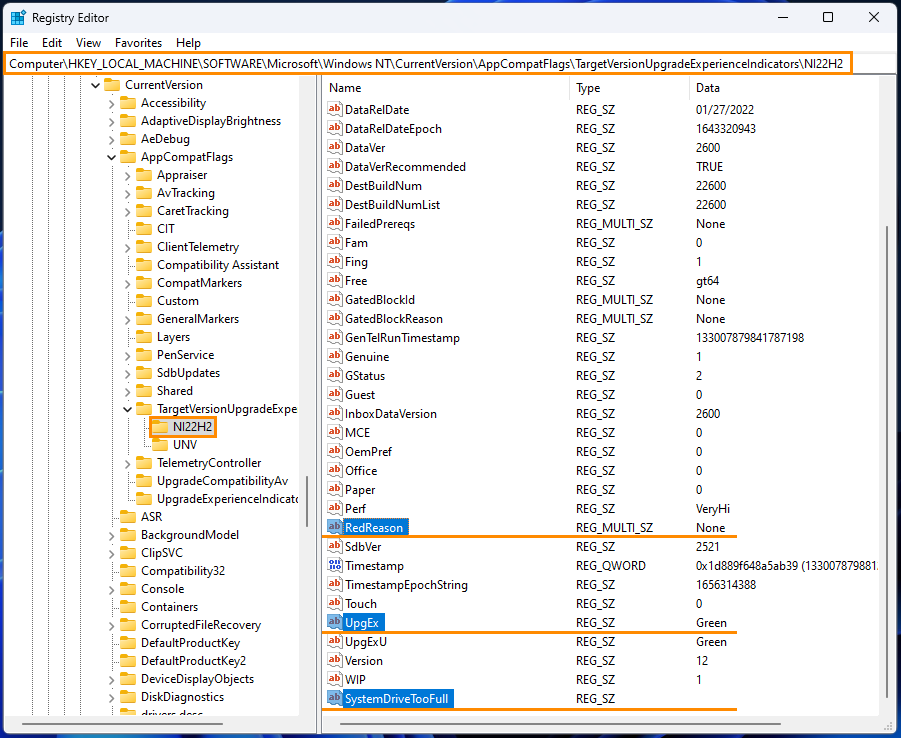 Once you are in the correct location you will need to find three entries: UpgEx, SustemDriveTooFull and RedReason.
Your computer WILL be compatible with Windows 11 22H2 if you see the following.
UpgEx= Green
SystemDriveTooFull= 0
RedReason= None
Your computer WILL NOT be compatible with Windows 11 22H2 if you see the following.
UpgEx= Network
SystemDriveTooFull= 1
RedReason= CpuFms
RedReason= Tpm
RedReason= UefiSecureBoot