If you are using Google Chrome and have recently noticed that some of or all of your bookmarks no longer show their icon. This article will show you several different things you can do to restore the Chrome bookmark icons back to their default website logos. Restore your Google Chrome Bookmark Favicons.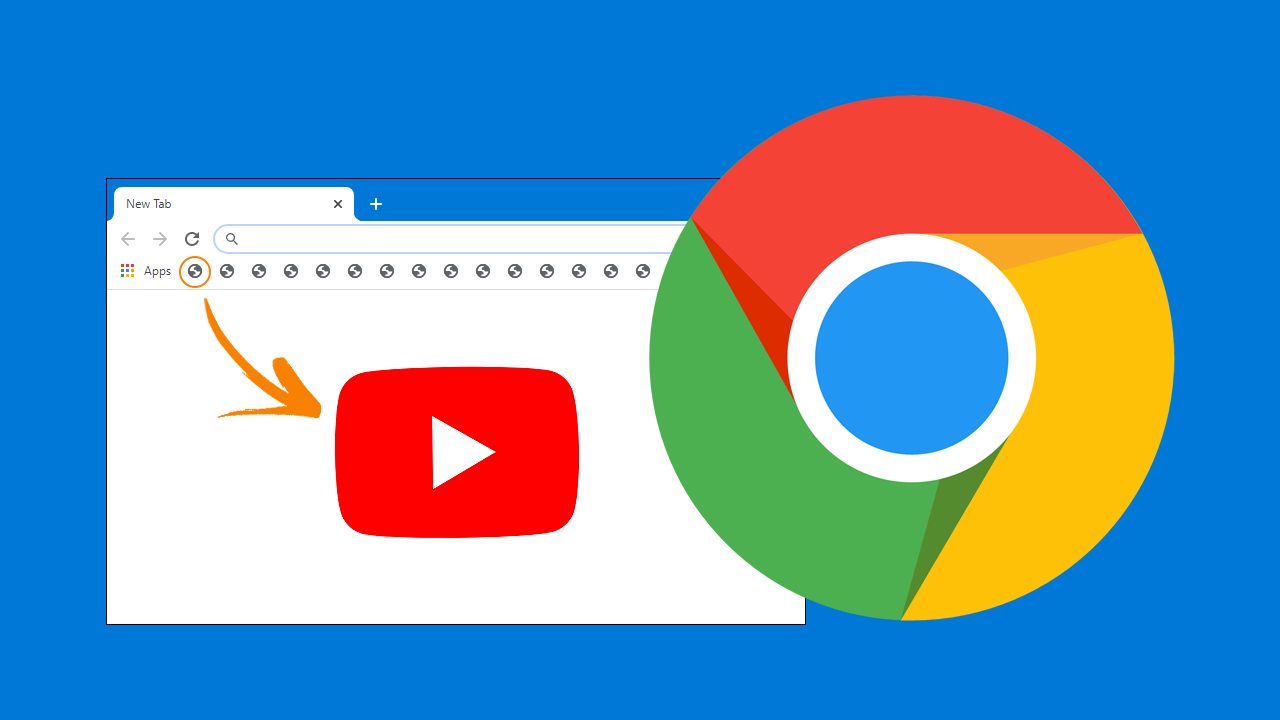 Related: How to mute Google Chrome notifications while screen sharing.
Bookmarks are probably the most used and most under-appreciated feature of any Internet browser. They allow you to save an unlimited number of website addresses to an easy to access and sort location, plus they are also easily transferred between different Internet browsers, should you need to move them.
When you save a website as a bookmark in your browser, it will also save the website's link, name, and a small icon (favicon) next to the listing to make identifying it quick and easy. Without this simple little favicon, finding a bookmark in a list of hundreds can be a nightmare, especially if you haven't sorted your bookmarks into categories. This brings us to the topic of this article. How to fix bookmarks in Google Chrome not showing favicons. Thankfully, there are a few different things you can do to fix missing bookmark favicons in Google Chrome. All of which a pretty straight forward and don't require and difficult steps. 
How do you fix Chrome not showing any bookmark icons?
To kick start this process you'll need to reset your favicons and favicons-journal. Which isn't as complicated as you might think. To do this open File Explorer on your computer and go to the following path. 
C:\Users\(username)\AppData\Local\Google\Chrome\User Data\Default

Note: If you can't see the AppData folder on your device, you'll need to show hidden files and folders.
Now that you are in the correct location scroll down and find the Favicons and Favicons-journal files and delete them from your computer. After you have deleted these two files, restart your browser and Google Chrome will reload your entire bookmark collection without any errors or corruptions.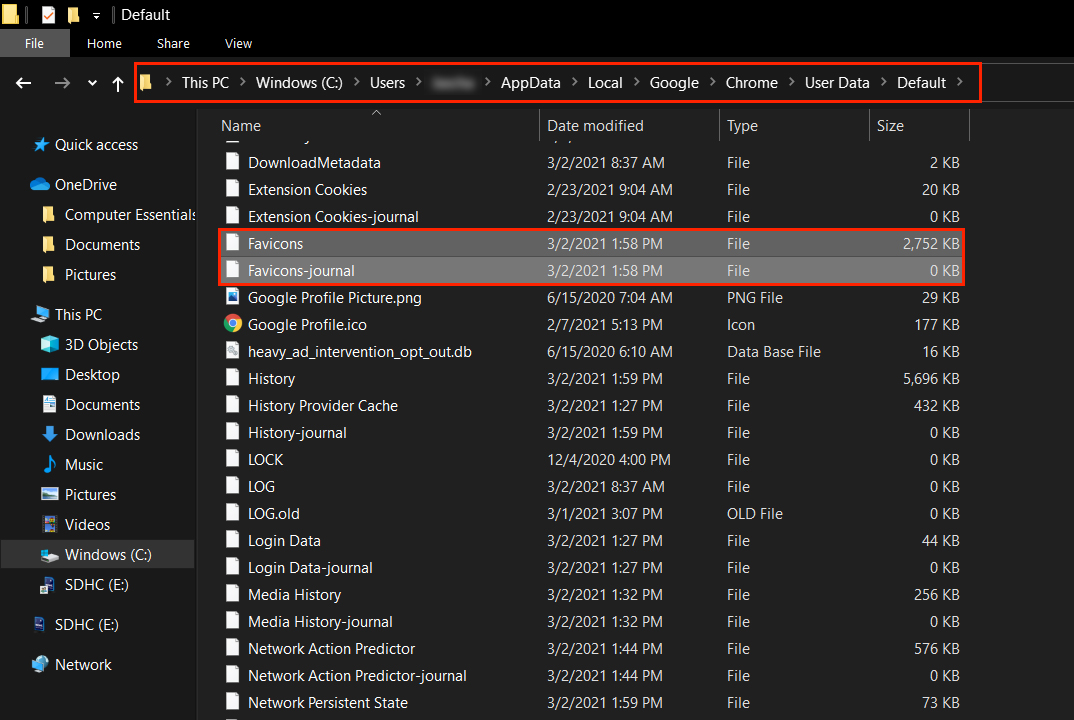 Unfortunately, the next part of this process isn't an automatic one. Instead, you will have to click on every single missing icon and wait for the favicon to load and update the bookmark list. Yes… You will have to do this for every single one. Personally I just middle click them one by one opening them in a new tab to do it faster.
Surely there is a better way to get missing bookmark icons back in Chrome?
Although the above method is the most reliable and has a 99.9% success rate, you can also try resetting your Google Chrome browser cache to restore all missing bookmark favicons. This is a quicker fix, however, it has a lower success rate as any errors remain in the files you would have removed using the method above. If you aren't sure how to clear your Google Chrome browser cache you can check out our guide here. If you are having the same issue with favicons on another browser, you can also try clearing the cache to fix the issue. Alternatively, you can just try reimporting all your bookmarks again.