If you are trying to launch Davinci Resolve but keep getting the Unsupported GPU Error. Unsupported GPU Processing Mode - Please review the GPU drivers and GPU configuration under preferences. This article will show you several different ways you can solve the issue and get Davinci Resolve working again.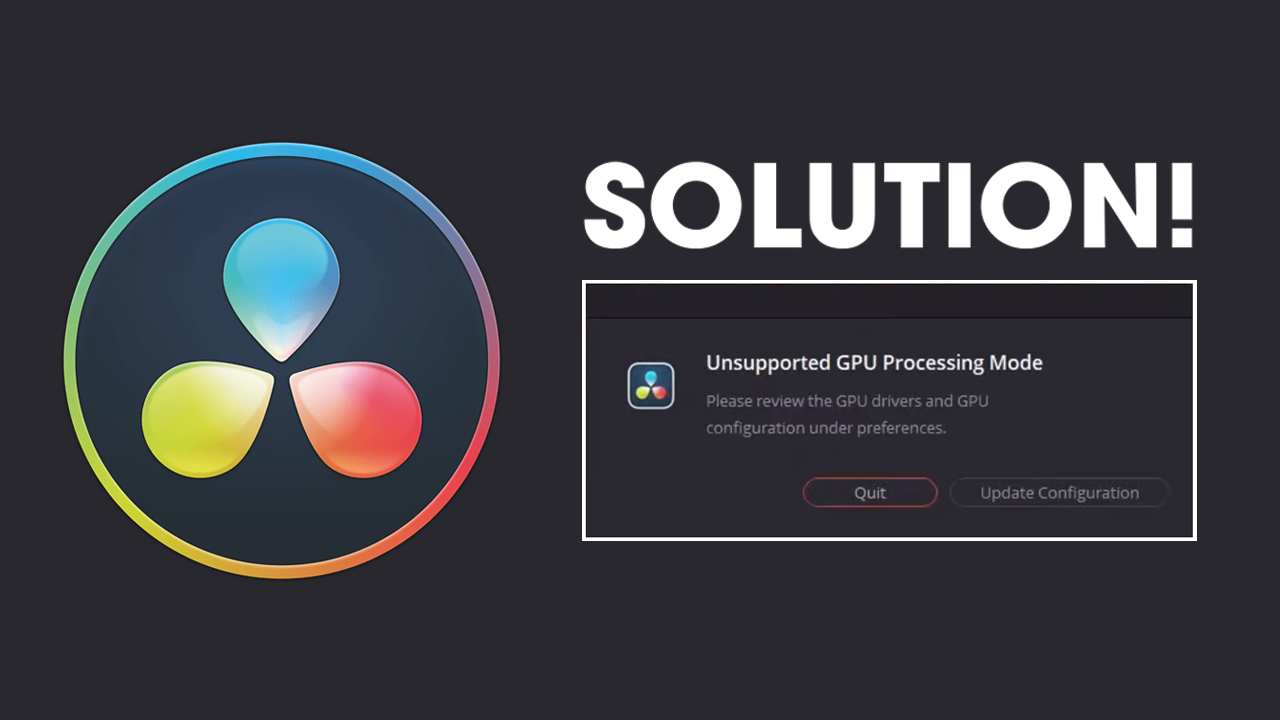 Related: How to fix Add to render queue greyed out in Davinci Resolve.
Davinci Resolve is one of the most popular video editing tools on the market, it's free and/or affordable depending on the option you are using. It's easy to use, runs exceptionally well and is far less prone to crashing than Premiere Pro and some of the other competitors on the market. It's also really easy to switch to if you are coming from other tools.
However, as is the reality of using any kind of software, there are some random issues you may come across over time. One of the less common, though super annoying is DaVinci Resolve Unsupported GPU Error. Unsupported GPU Processing Mode - Please review the GPU drivers and GPU configuration under preferences. This error message usually appears when you try to launch Davinci Resolve, however, it can also appear at other times. So follow along as we guide you through a couple of different methods you can use to solve this Davinici Resolve error.
Before you follow the steps shown below there are a few things you need to make sure you have done first.
Make sure that you have tried using the latest drivers available for your GPU.
If you recently updated to newer drivers and the issue started, go back to the old ones for a while.
Uninstall your GPU drivers using Display Driver Uninstaller (DDU)
Check that your GPU is supported. There are some GPUs (Intel) that aren't supported by Davinci Resolve.
If an update is available Update Davinci Resolve as well.
Uninstall parsecc display drivers and Citrix display drivers.
Note: This process works in all versions of Davinci Resolve even the older versions that you may still be using.
How do you fix DaVinci Resolve Unsupported GPU Error?
If you are getting the Unsupported GPU Processing Mode error in Davinci Resolve when trying to launch the program you will need to do the following.
First try to launch Davinci, when the error message appears click Update Configuration.
This will open the Setting menu. Here change to the Memory and GPU tab on the left.
On this page go down to the GPU Configuration section and untick Auto and make sure that Both of your GPUs are selected. In the odd case this doesn't work select your primary (most powerful) GPU.
Finally, click Save and you should be able to launch Davinci Resolve without any problems.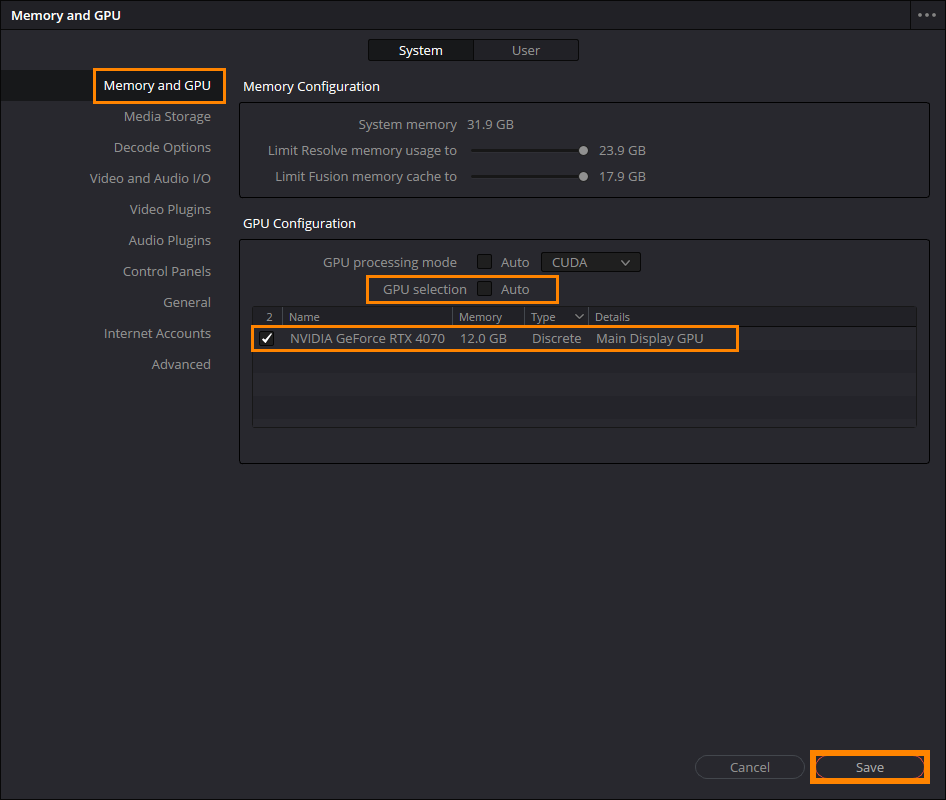 Want to change to a single view in Davinci Resolve but don't know where? Single/Dual view bug in Davinci Resolve.
If you are also having some problems with the Dual and Single view in Davinci Resolve not working properly. Make sure you check out the following article which will show you how to deal with annoying annoying little Davinci Resolve bug.
How to change to single view in Davinci Resolve. Single/Dual view swapping.