If you are trying to set up Dolby Atmos on your Windows 10 PC for the first time, you're probably encountering the following error: Something Went Wrong While Trying to Turn On Spatial Sound. If so, follow along as this article guides you through several troubleshooting steps that should help fix this annoying Dolby Atmos error.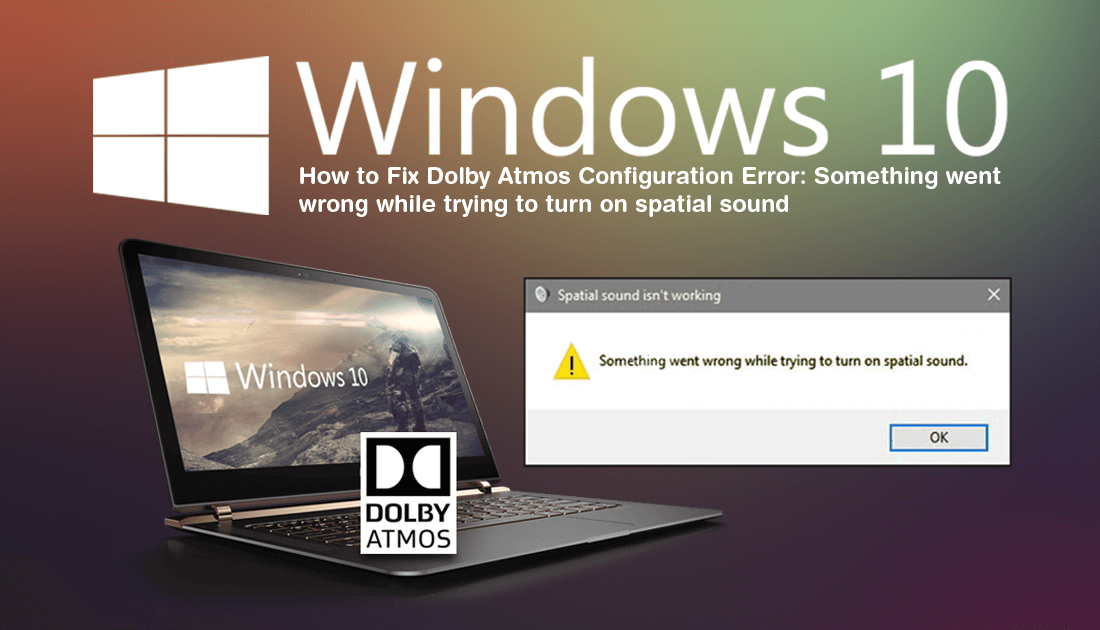 How to Stop Video Paused. Continue Watching? Notifications on YouTube. (Stop YouTube Randomly Pausing Playback)
If your Windows 10 PC has support for Dolby Atmos, there's a good chance you'll want to take advantage of it, especially if you are connecting your computer to your home entertainment system. Unfortunately setting up Dolby Atmos can be a little tricky as it doesn't always like to cooperate with connected hardware, often displaying the 'Spatial sound isn't working, something went wrong while trying to turn on Spatial Sound' error.
Thankfully, there are a couple of simple things to check that should remove the error pretty quickly, allowing you to finish the Dolby Atmos setup process. So follow along as we guide you through them below.

Related: How to Automate Image Resizing For Social Media Services. Facebook, Instagram, Snapchat, Pinterest, Linkedin, etc.
How Do You Fix 'Something Went Wrong While Trying to Turn On Spatial Sound' When Trying to Setup Dolby Atmos?
To begin, the first thing you need to check are the cables you are using to connect your computer to your playback device. Dolby Atmos can be fussy so you will need to make sure that you have a HDMI cable, that supports Dolby ATMOS. If you are searching online, make sure you do your research and read the reviews for cables. Generally, people are pretty quick to point out any flaws of a product.
You'll also need to make sure that the sound device you are using supports Dolby Atmos, if it doesn't, you are wasting your time trying to configure Dolby on Windows 10. If you are unsure simple check the user manual or do some investigative Google searches. Once you have established the all your hardware is compatible, you can move onto the Windows troubleshooting steps.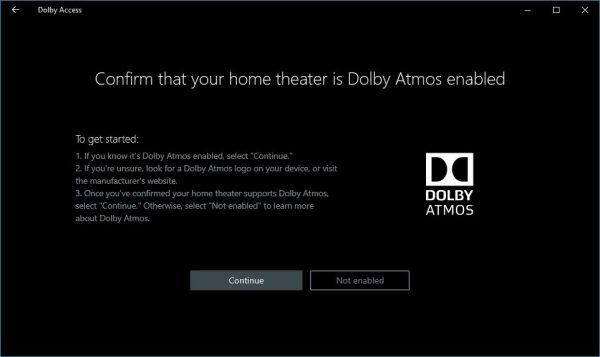 Make Sure Your Sound Drivers Are Up to Date.
When you are sure you have the right hardware for the job, you'll need to make sure you have the latest sound drivers on your computer. To check, right-click the start menu, select Device Manager, then expand Sound, Video, and Game Controllers. Here right-click on High Definition Audio Device and select Update. This will force Windows to search for the latest drivers. Alternatively, you can search the manufacturer's website for drivers.
Disable Mono Sound on Windows 10.
If your computer is using Mono sound for some reason you should make sure it is disabled. To do this open Settings go to Ease of Access > Audio then flip the toggle next to Mono Audio to Off. After making the change, check to see if Dolby Atmos is working correctly.